Kitchen Remodeling In Woodinville, WA
Improve the functionality and comfort of your kitchen with a high-quality remodel delivered by a local and reliable professional!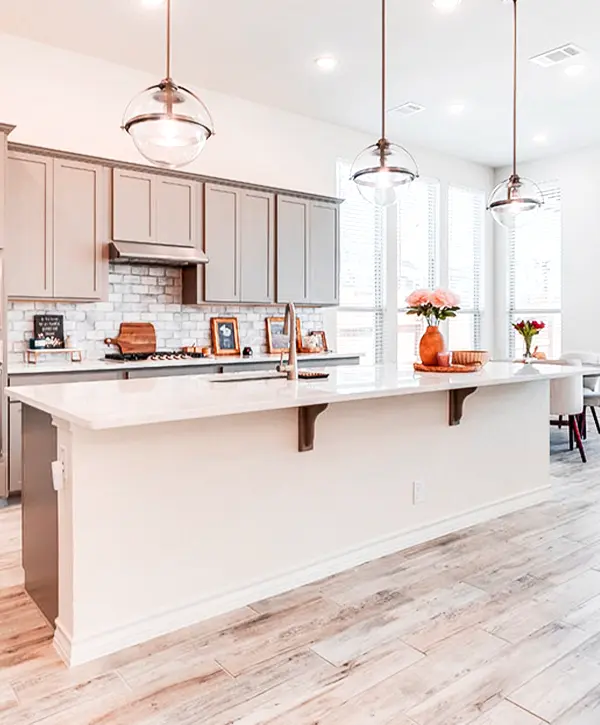 Having an inadequate kitchen is a problem to address, especially if you're not planning to move. This is your forever home, so everything in here needs to match your changing needs and help you reach maximum efficiency, whether you're cooking, prepping breakfast, or cleaning the place. 
At Offcut Interiors, our kitchen remodeling service aims to make this room more beautiful, efficient, and functional, all at a sensible price that you can afford!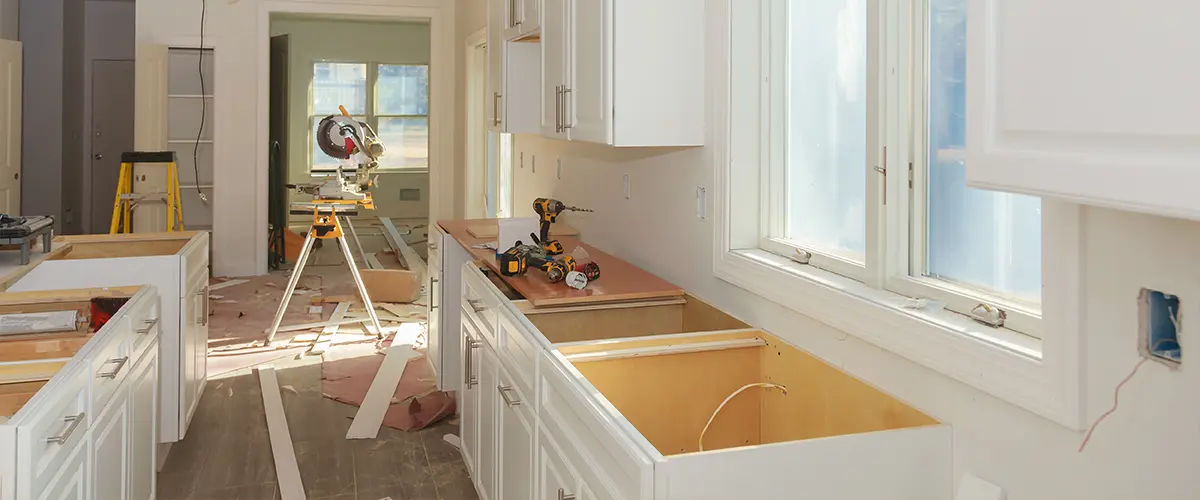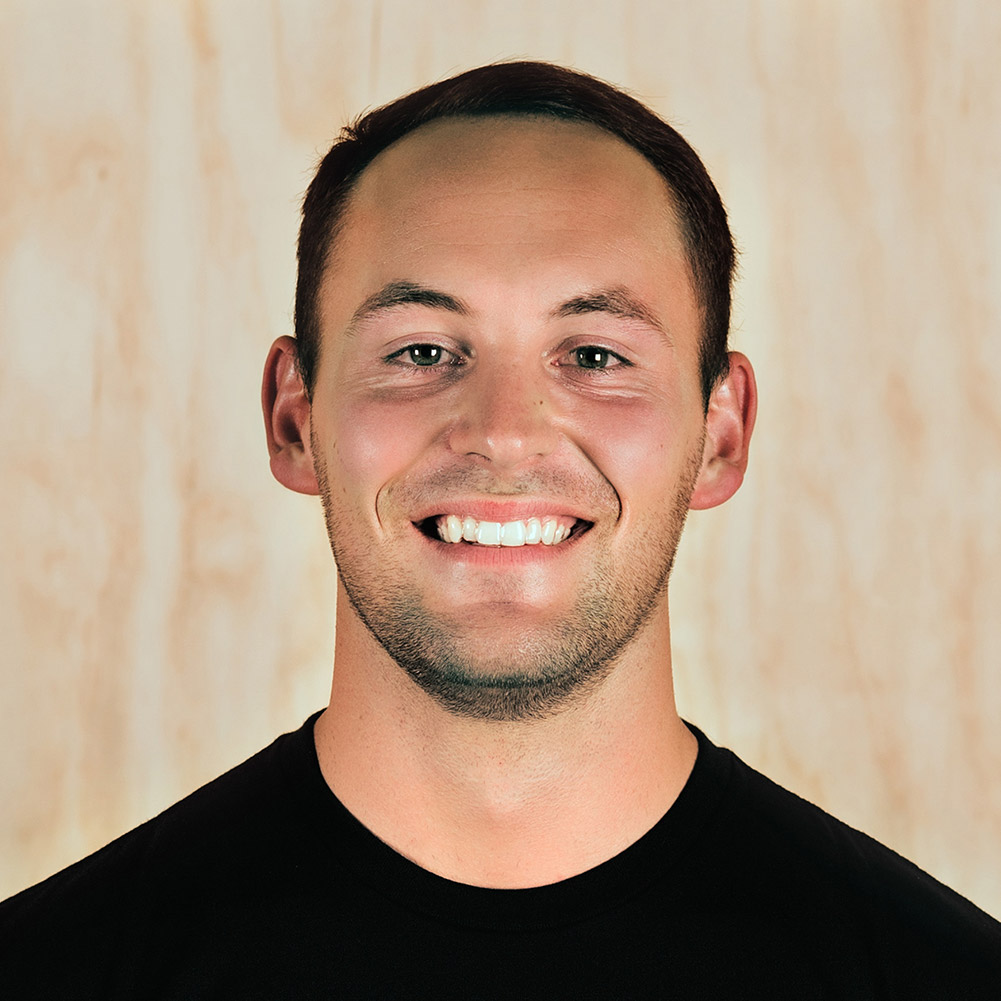 Hunter Trueax – The Owner of Home Offcut Interiors
I started Offcut Interiors because I knew we could offer our neighbors a better remodeling service thanks to our extensive experience in the industry, but also because we love building. What makes us stand out is the fact that we're always taking our projects a step further to ensure you're completely satisfied with your investment.
The Secret To A Kitchen Remodel That Goes Your Way
At Offcut Interiors, we pride ourselves on delivering exceptional care and service to homeowners in Woodinville. With a commitment to surpassing expectations, we take care of every aspect, from handling permits to conducting final walkthroughs. Here are some of the benefits you can expect when working with us: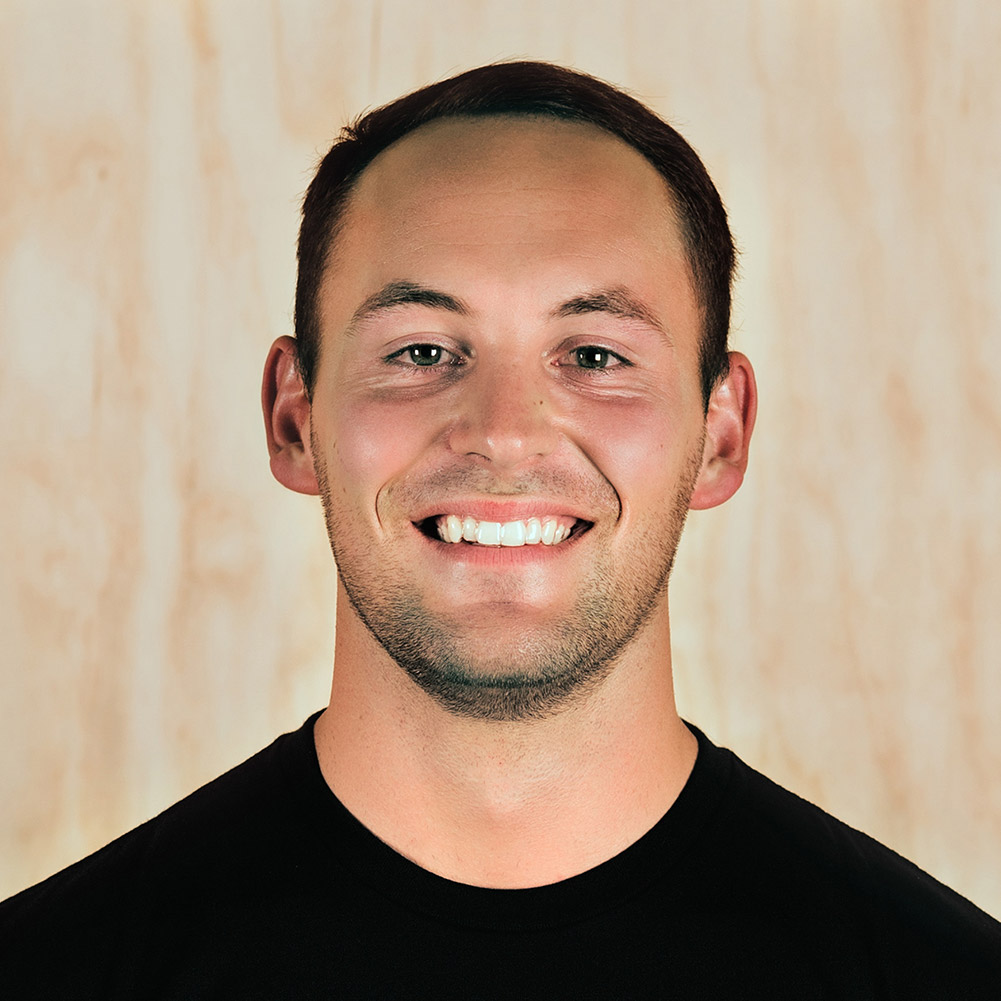 Are you ready to elevate your lifestyle with a brand-new and improved kitchen? Receive a complimentary pricing quote by simply completing a quick form or give us a call directly at (480) 999-6134 to discuss your upcoming kitchen remodeling project in Woodinville.
Your Satisfaction Remains Our Priority
We're dedicated to ensuring a seamless remodel journey for you, from beginning to end, so you can relax and leave all the worries to us. Here's what our previous customers have to say about their experience with us.
Hunter is an honest hardworking, forthright individual. I've known him for over 10 years and can vouch for his character. And when ready for his construction skills and reliability will not hesitate to employ him and recommend him to others considering remodeling projects.
The toughest thing to find is a good reliable remodeling contractor! If you are in that boat then Offcut is the answer to your problems. Reliable (they show up), amazing service, professional and very skilled at what they do!
Kitchen Remodeling Cost In Woodinville, WA
Kitchen remodeling in Woodinville and the surrounding areas can vary in cost, depending on the scope of the project. For a minor remodel, the expenses can range around $30K, while a full kitchen remodel can go up to $80K. These options encompass a variety of upgrades, such as new or refinished cabinets, countertop enhancements, sink and faucet replacements, updated light fixtures, as well as refreshed floor and wall coverings.
| Item | % of Job | Basic | Average | High-End |
| --- | --- | --- | --- | --- |
| Design fees | 4% | $2,200 | $3,000 | $4,000 |
| Installation | 17% | $9,350 | $12,750 | $17,000 |
| Appliances and ventilation | 14% | $7,700 | $10,500 | $14,000 |
| Cabinetry and hardware | 29% | $15,950 | $21,750 | $29,000 |
| Countertops | 10% | $5,500 | $7,000 | $10,000 |
| Total | 100% | $55,000 | $75,000 | $100,000 |
* The cost of your new kitchen will depend on various factors, including labor fees, material costs, and job site accessibility. For a more precise pricing estimate, please get in touch with us. We would be happy to assist you.
Transform your kitchen seamlessly with Offcut Interiors. We prioritize your needs, collaborating closely to create a space that aligns with your vision, regardless of your budget. Our goal is to craft a practical and elegant kitchen that exudes style.
We'll Leave Nothing For You To Stress Over
Designing and constructing a kitchen is a complex undertaking that requires specialized expertise. Homeowners commonly have concerns, which usually revolve around two main areas.
Our solutions are tailored to suit any budget, providing a personalized approach to meet your specific needs. Whether your budget is modest, starting from $20k, or more substantial, up to $80k, our expertise covers a wide range. We will work closely with you to find the perfect solution that aligns with your preferences and financial requirements.
Our utmost commitment lies in completing your project within the agreed-upon timeframe, guaranteeing minimal delays or setbacks. Your satisfaction is our primary focus, and we will go above and beyond to deliver exceptional results while adhering to your schedule.
Kitchens Designed, Remodeled, Or Built - With None Of The Stress!
Our meticulously designed process ensures that your comfort is prioritized throughout the entire upgrade. With a focus on excellence, we strive to provide you with a delightful remodeling experience. Trust in our dedicated professionals who always put you first.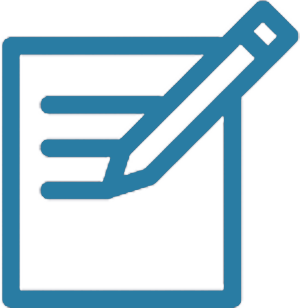 Fill Out Our Contact Form
Get in touch with us, and let's partner up to design a kitchen that matches your vision and needs!

We Work Our Remodeling Magic
As soon as you've decided on the materials, we get to work according to our schedule.

Have Fun In Your Incredible New Kitchen
Your kitchen is ready! Invite people over and cook them the best steak they'll ever eat!
One impactful change is updating countertops and cabinet handles. Consider upgrading appliances, faucets, and lighting fixtures. For a transformative space, reconfigure the layout by opening it up or strategically dividing it. Invest in new cabinets and enhanced flooring for stunning results.
For a kitchen remodel in Woodinville, WA, the cost can range from $30K to $80K, covering new or refinished cabinets, a fresh countertop, an updated sink and faucet, modern light fixtures, and upgraded floor and wall coverings.
Due to the wide array of choices and the diverse costs linked to varying product qualities, accurately determining the "typical" cost without a more defined scope of work poses a considerable challenge.
A basic kitchen remodel usually takes about 2 weeks. This includes installing new countertops, a sink, faucet, lighting fixtures, fresh paint, and updating cabinet handles. For a more extensive renovation, it typically takes 4 to 6 weeks, depending on the project's complexity and design.
You'll get a team of licensed, insured, and highly trained professionals, all committed to bringing your vision to fruition. We have our own electricians, plumbers, architects, and designers, so you won't have to deal with anyone else. Hunter, the owner of Offcut Interiors, or your project manager will always be available to answer your questions and concerns, so you'll be in the loop at all times.
A Smooth Kitchen Remodel Journey Without All The Hassle
Remodeling kitchens in Woodinville is a significant undertaking that homeowners carefully consider. It requires a financial investment, time, and expertise to ensure a flawlessly designed kitchen. At Offcut Interiors, we're confident the end result will exceed your expectations, leaving you delighted with the final product.
If you're ready to make this investment and upgrade the most important space in your home, give us a ring at (480) 999-6134 or request a free quote from the button below!
It's so hard to find someone reliable AND excellent at what they offer. Look no further. Excellent service, speedy response, and just a great company to work with! Would hands down recommend.
Hunter completed a master bath remodel for us and we're were extremely happy with the results.
Great work, excellent price, outstanding communication and very professional!
I would strongly recommend Offcut for any similar project.