The Best Interior Remodeling Company in Kirkland, WA
All-inclusive interior remodeling company proudly serving Kirkland, Bellevue, Redmond, and more of WA.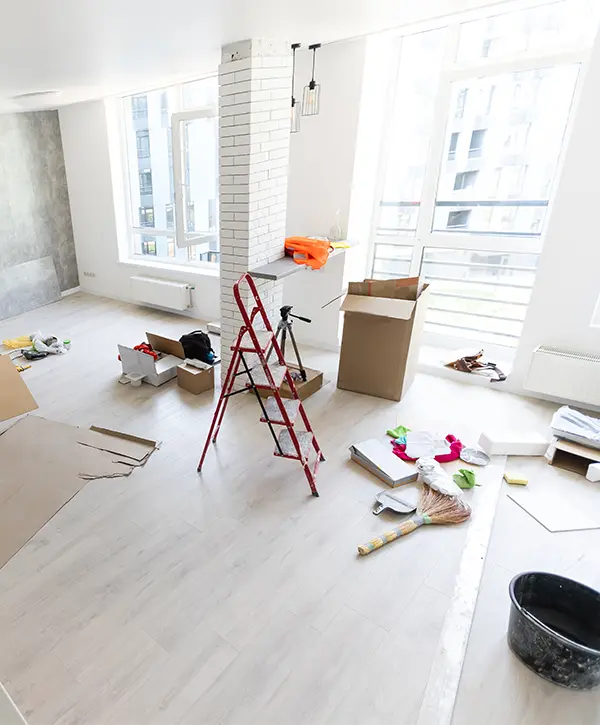 At Offcut Interiors, we understand that remodeling your home is a significant decision. That's why we've created this page to provide you with valuable insights and information to help you navigate the world of interior remodeling. 
Our goal is to empower you with the knowledge you need to make informed choices and ensure a successful interior remodeling experience.
Whether you're looking to enhance functionality, update outdated features, or completely transform your living space, we're here to guide you every step of the way. Trust Offcut Interiors to deliver an exceptional product that's sure to uplift your lifestyle!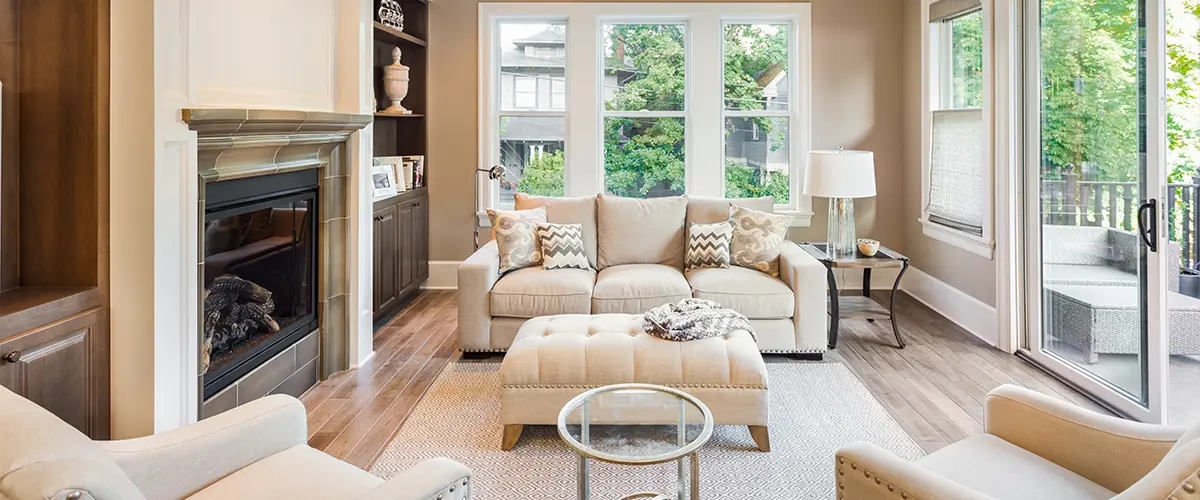 Enjoy A Complete Interior Remodeling Service!
We're going the extra mile on every remodeling project we're doing so you can be fully satisfied with your product. With us, you're getting some of the best perks of working with professionals:
When you hire us as your interior remodeling company, you can enjoy:
6 Considerations Before Starting a Home Remodel Project
Before you dive into an interior remodeling project, there are several important considerations you should keep in mind. Taking the time to think through these factors will help you make informed decisions and ensure a successful remodeling experience. Here are six key things you should consider:
Let's talk money. Before you start any remodeling project, it's crucial to set a realistic budget. Take into account how much you're willing to invest in your home and what you can comfortably afford. Remember, a well-planned budget will guide the scope and options available for your remodel.
What do you hope to achieve with your remodeling project? Consider your goals and needs. Are you looking to enhance functionality, update outdated features, or create a specific aesthetic? Defining your objectives will help you and your remodeling team plan accordingly and achieve the desired results.
How will the remodeling project affect your daily life? It's essential to think about the impact of the renovation on you and your family. Remodeling can disrupt your routine, temporarily limit access to certain areas of your home, or require adjustments while the work is underway. Prepare for these changes and plan accordingly.
Patience is key. Remodeling projects take time, so it's crucial to have realistic expectations regarding the timeframe. Depending on the scope and complexity of the project, it can range from a few weeks to several months. Understanding the estimated timeline will help you plan your schedule and minimize any potential inconveniences.
Choosing the right materials is vital for the success of your project. From countertops and cabinets to flooring and fixtures, the options can be overwhelming. Take the time to research and select materials that align with your vision, budget, and functional requirements. Consider durability, maintenance needs, and aesthetics to make informed decisions.
Hiring the Right Remodeling Contractors
Working with a professional remodeling company like Offcut Interiors can make a world of difference. Take the time to find a reputable and experienced company that understands your vision and can bring it to life. Check for proper licensing and insurance, and ask for references. A reliable team will guide you through the process, offer expert advice, and ensure a smooth remodeling experience.
When you work with Offcut Interiors, you don't have to worry about any of it. We handle the entire remodeling process from start to finish, making sure you get exactly what you want without putting in the effort.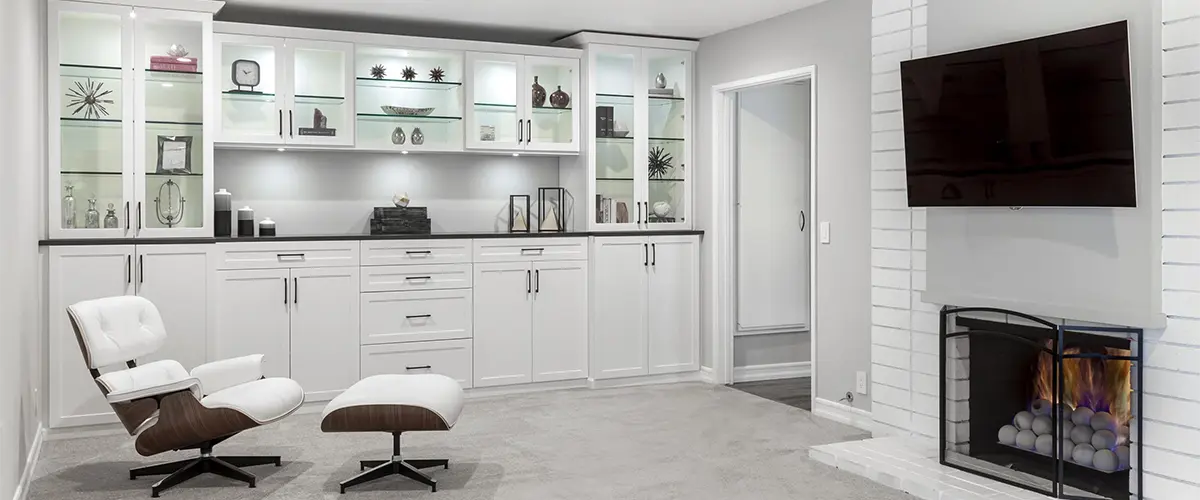 People Love A Complete Remodeling Service!
We know looking for different pros to finish a rather straight forward project is a hassle. Here at Offcut Interiors, we're making it a pleasure to work with us. Here's what people say about our complete remodeling service!
The toughest thing to find is a good reliable remodeling contractor! If you are in that boat then Offcut is the answer to your problems. Reliable (they show up), amazing service, professional and very skilled at what they do!
It's so hard to find someone reliable AND excellent at what they offer. Look no further. Excellent service, speedy response, and just a great company to work with! Would hands down recommend.
4 Popular Interior Remodeling Services
When it comes to transforming the interior of your home, there are several popular remodeling services that can make a significant impact. Whether you're looking to enhance functionality, update outdated features, or simply breathe new life into your living space, these four remodeling services are worth considering:
The kitchen is often referred to as the heart of the home, and a kitchen remodel can bring new life to this essential space.
From modernizing appliances and upgrading countertops to reconfiguring the layout and adding storage solutions, kitchen remodeling can improve functionality, create a more efficient workspace, and enhance the overall aesthetics of your kitchen. Imagine cooking in a beautifully designed kitchen that meets your unique needs and reflects your personal style.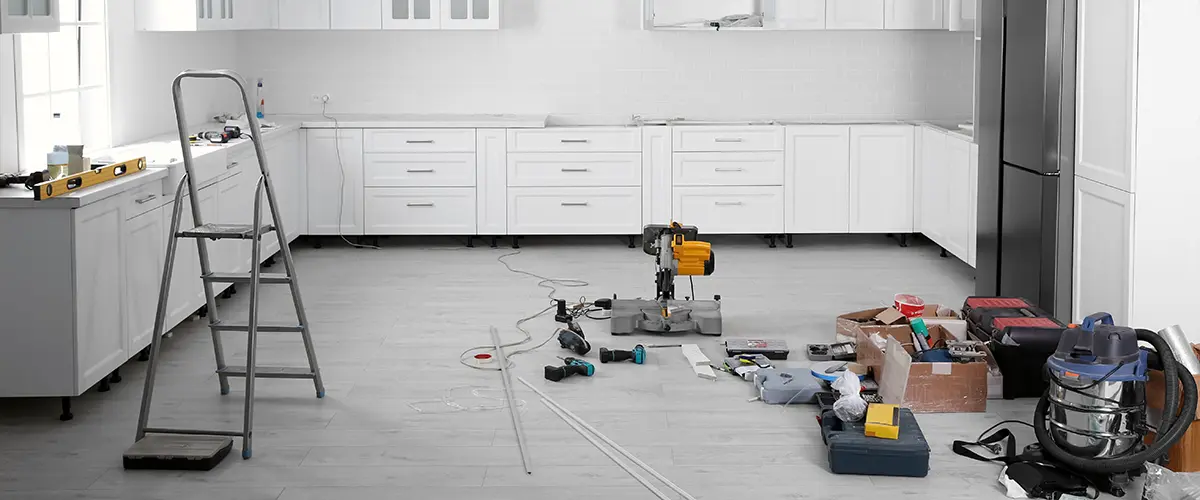 Bathrooms are another area of the house that can benefit greatly from remodeling. Whether it's a small powder room or a master suite, a bathroom remodel can transform it into a spa-like retreat.
Upgrading fixtures, installing energy-efficient features, adding storage, and updating the overall design can elevate the comfort and functionality of your bathrooms. From luxurious showers and soaking tubs to modern vanities and smart lighting, a well-designed bathroom remodel can enhance your daily routine and add value to your home.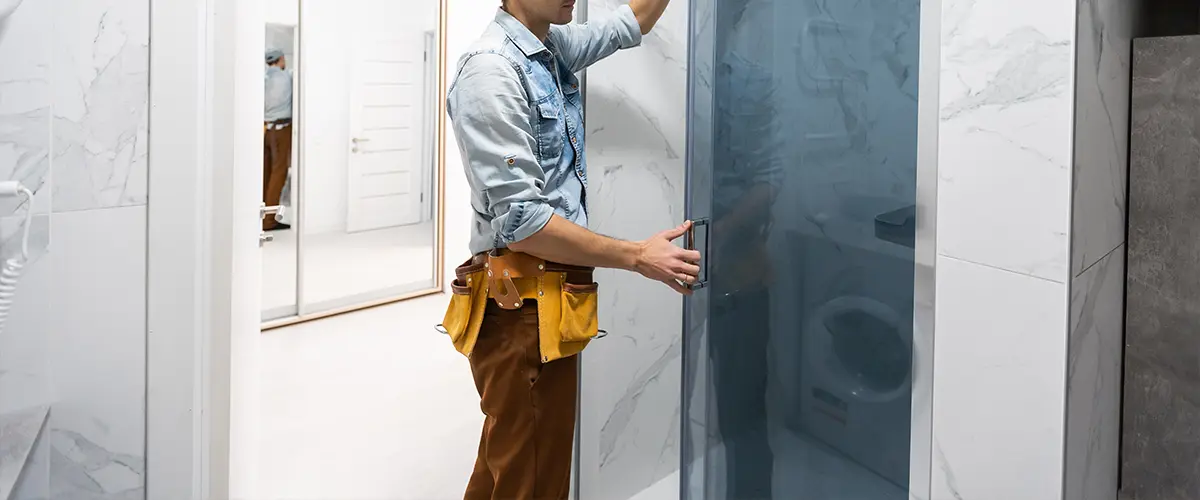 If you're looking to give your entire home a makeover, a whole house remodeling project might be the right choice. This comprehensive approach allows you to transform multiple areas of your home simultaneously.
It could involve updating flooring, refreshing paint colors, replacing doors and windows, and renovating various rooms. Whole house remodeling provides a cohesive design throughout your home, ensuring that each space complements the others and reflects your personal style.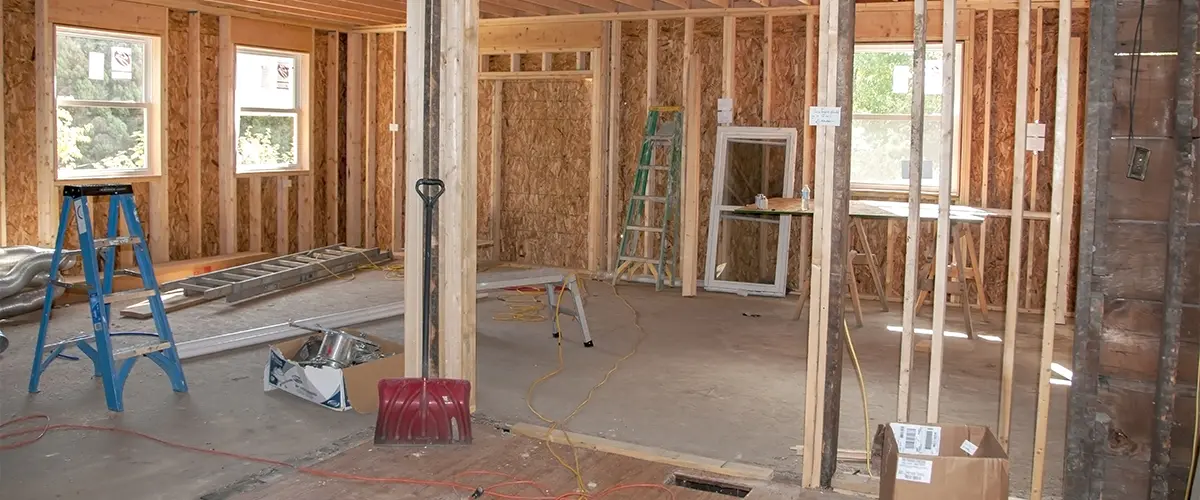 Sometimes, you need more space to accommodate your growing needs. Home additions offer an excellent solution by expanding the square footage of your home. Whether you need an extra bedroom, a home office, a larger living area, or any other new room in your house, a well-planned home addition can fulfill those requirements.
Working with a professional remodeling company, like Offcut Interiors, ensures that the addition seamlessly integrates with your existing structure, matches the architectural style, and enhances your home's overall functionality and value.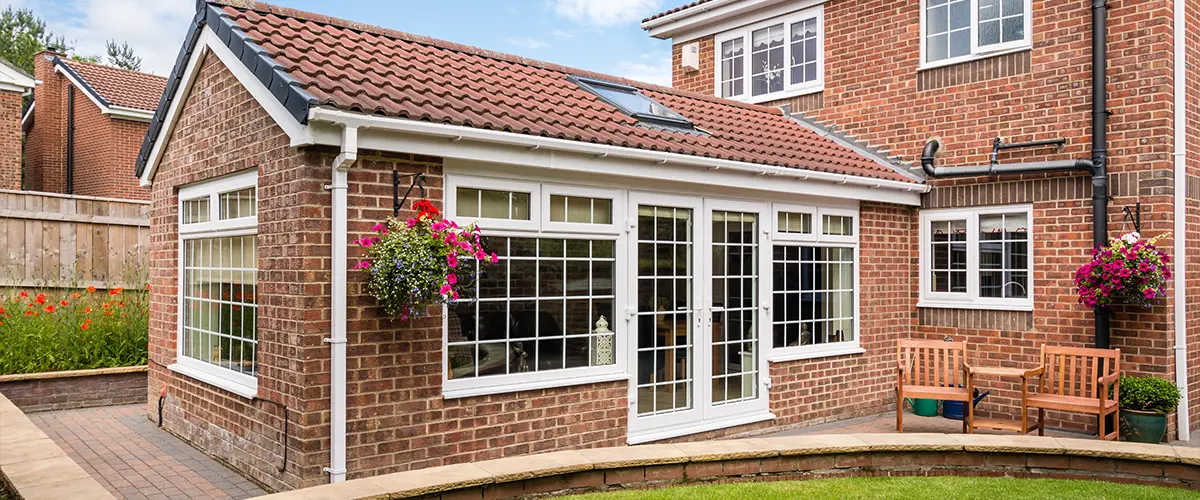 Offcut Interiors has a proven track record in kitchen remodeling, bathroom remodeling, whole house remodeling, and home additions. With our expertise, attention to detail, and commitment to client satisfaction, we can transform your home into the space you've always dreamed of.
What Does a Professional Remodeling Company Do Exactly?
Hiring a professional remodeling company is essential to ensure a successful outcome. These experienced contractors provide a range of services tailored to meet your specific needs. Let's take a closer look at what a professional remodeling company, such as Offcut Interiors, can do for you:
#1. Home Remodeling Services
Professional remodeling companies specialize in various home remodeling services. They have the expertise and resources to handle everything from small-scale renovations to extensive home remodels. Whether you're looking to update your kitchen, renovate your bathroom, or transform your entire home, remodeling contractors can guide you through the process.
#2. General Contractor Services
Acting as your general contractor, a professional remodeling company takes charge of the entire remodeling job. They oversee and coordinate all aspects of the project, from planning and design to execution and completion. They work closely with you to understand your goals, provide expert advice, manage subcontractors, and ensure that the project stays on track and within budget.
#3. Interior Remodeling Expertise
Professional remodeling companies excel in interior remodeling projects. They have a keen eye for design, space planning, and functionality. Whether you want to reconfigure your floor plan, update fixtures and finishes, or create custom cabinetry, these experts have the knowledge and skill to bring your vision to life.
#4. Electrical Work and Other Contractors
Professional remodeling companies often have a network of trusted subcontractors, including skilled electricians, plumbers, and other specialized tradespeople. They coordinate and collaborate with these professionals to ensure that every aspect of your remodeling project, including electrical work, is handled by qualified individuals.
Whether you're in Kirkland or beyond, we can work to bring your WA home to your highest standards. Don't hesitate to contact us for a personalized free quote.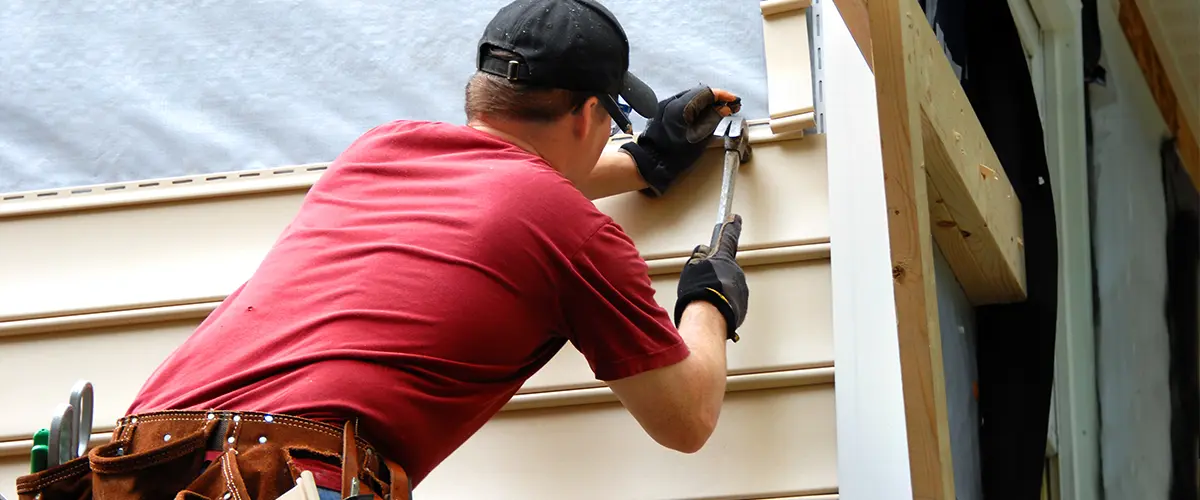 Remodeling in interior design refers to the process of making significant changes or improvements to the structure, layout, or aesthetics of a space within a home. It involves altering and updating the existing elements of a room or entire house to achieve a desired outcome, such as improving functionality, enhancing aesthetics, or adapting to changing needs.
While the terms renovation and remodeling are often used interchangeably, there is a subtle difference between the two.
Renovation typically involves restoring or repairing a space to its original state, focusing on improving outdated or worn-out features without significant structural changes. A home renovation often involves cosmetic updates, such as repainting, replacing fixtures, or refinishing surfaces.
Remodeling, on the other hand, goes beyond mere restoration and involves more substantial changes to a space's structure, layout, or functionality. It may include modifications like moving walls, adding or removing rooms, or completely transforming the design and style of a space.
Home remodeling refers to the process of making changes or improvements to one's home. It encompasses a wide range of projects to enhance the house's various aspects, such as its interior and exterior, structure, layout, functionality, and aesthetics. Home remodeling can include kitchen and bathroom renovations, whole-house remodels, additions, and other modifications that improve a home's comfort, value, and overall livability.
Get In Touch With AZ's Top Interior Remodeling Company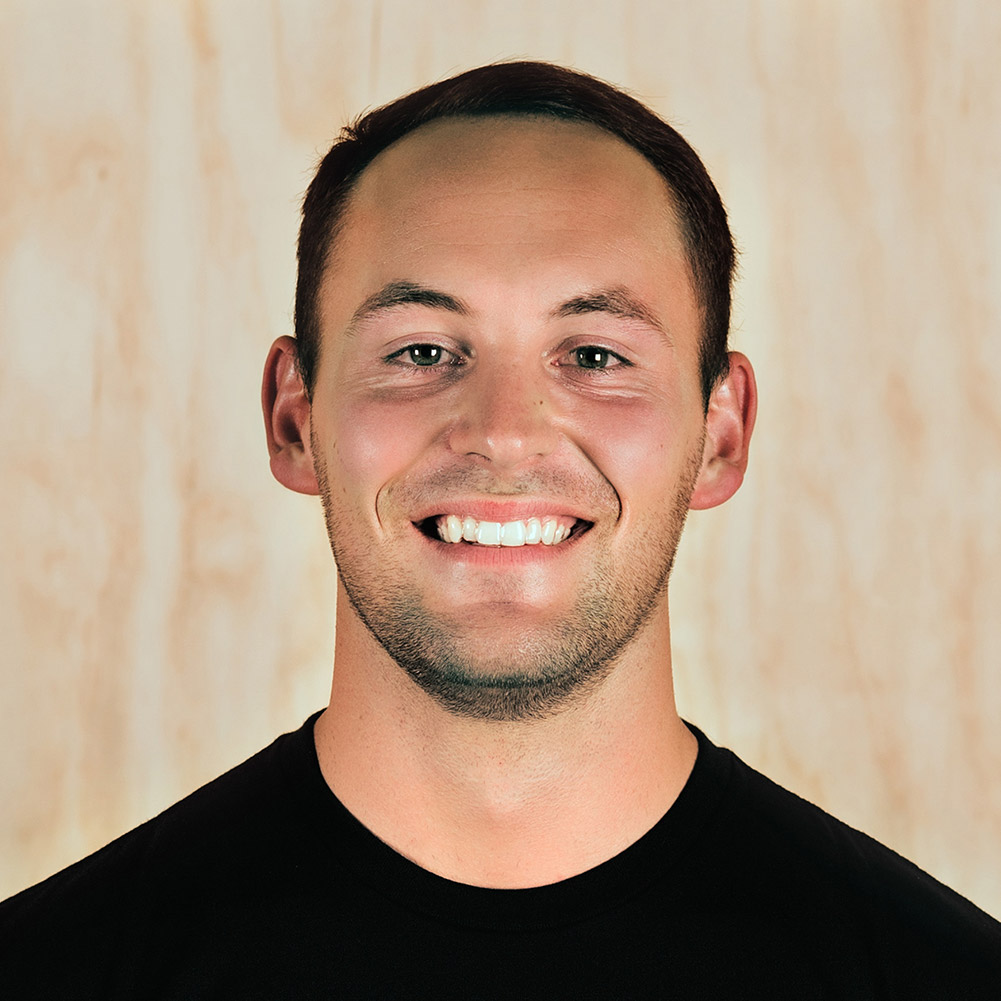 Our team of experienced professionals at Offcut Interiors is here to turn your dream home into a reality. Whether you're planning a kitchen remodel, bathroom renovation, whole-house transformation, or home addition, we have the expertise and dedication to bring your vision to life.
Contact us today at (480) 999-6134 to schedule a personalized consultation, or click the button below to get a personalized pricing quote!