In A Few Weeks, You Can Remodel Your Kitchen Into A Space You And Everyone Else Can't Get Enough Of
Bringing luxury and modern design to homeowners across King County, WA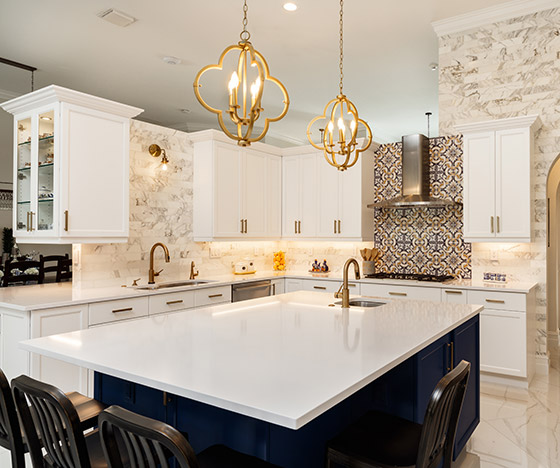 Remodel your kitchen so you can take pride in the look
Do you sigh heavily every time you see your kitchen? Does it look dark, dingy, or out of style?
If you don't like inviting friends or family over because you feel like your kitchen looks embarrassing, it's time for a change. Nobody should feel this way about their home.
With a simple kitchen remodel, you can happily and proudly volunteer to host for the next friend or family event.
Your kitchen will be bright, clean, and trendy. It'll finally match your style and become the joy of your home.
Let's give your kitchen a timeless appeal.
Here are a few of the most popular kitchen features homeowners are adding:
feel less frustration after You Remodel Your Kitchen
Don't you hate it when something doesn't work as you need it to? It's even worse when it's something as important as your kitchen.
Your kitchen may have an awkward design, not enough storage space, or it may not meet your other needs.
All you know is your frustration with your kitchen is growing. You could let it keep growing, or you can remodel your kitchen.
You can open it up, create your ideal layout, install storage solutions, and make your kitchen work for you instead of working around it.
Let's set your kitchen up to meet every one of your needs.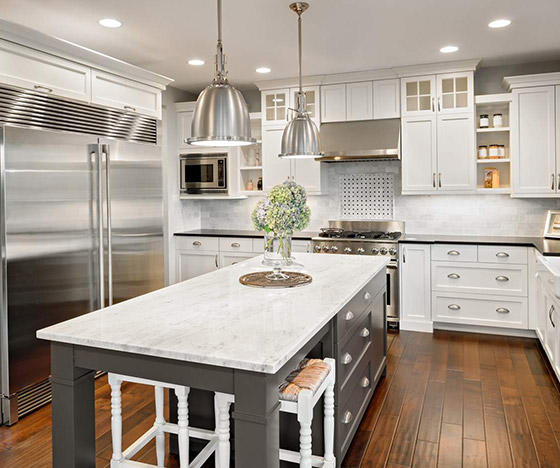 How Our Kitchen Remodeling Service Works
Below is a brief look at the kitchen remodeling process we offer to our clients in Redmond, WA, and the surrounding areas.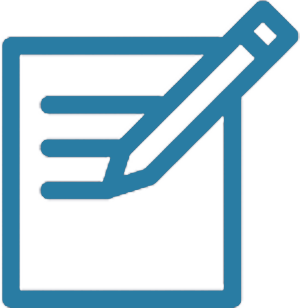 Fill Out Our Contact Form
Fill out our contact form or call us and tell us about your kitchen remodeling project. We'll get back to you as quickly as possible to have a phone consultation so we can start your project.

We Work Our Remodeling Magic
We'll work to get your ideal kitchen design together. Once the expectations are set and we know exactly what you want, you'll see us get to work on bringing your vision to life right in front of your eyes!

Have Fun In Your Incredible New Kitchen
Together, we'll go on a post-job walkthrough. This makes sure we meet or exceed all of the expectations set during the design phase. Then you can start making the most of your new kitchen!
Kitchen remodeling Service Pricing
We understand what it's like to not have access to the most important room in your home. That's why we work quickly to get it back to you while still meeting a high standard.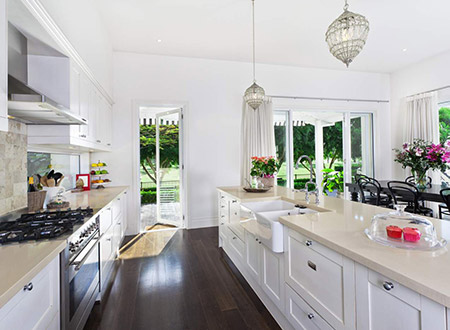 This can include refacing existing cabinets or installing new stock kitchen cabinets, new countertops, lighting, plumbing fixtures, and a new tile backsplash.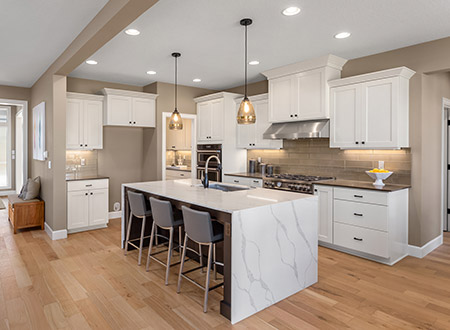 This can include installing semi-custom cabinets, updating your lighting configuration, new appliances, new countertops, and a new tile backsplash.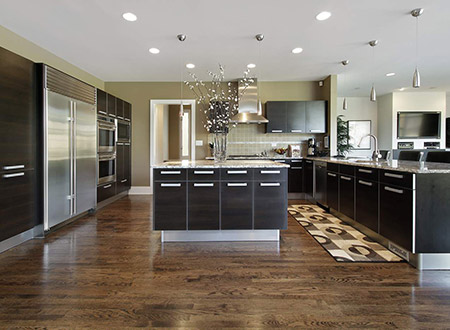 High-End Kitchen Remodel*
This can include completely reconfiguring your kitchen layout with custom cabinets, high-grade quartz countertops, premium tile backsplash, and custom lighting configuration.
*Prices are averages and may change depending on the size of your kitchen and your choice of upgrades and materials. You'll receive an exact quote for your unique kitchen remodeling project after the in-house consultation.
Here's What Our Customers Say…
We want you to know what it's like to work with us. One of the best ways to do that is to show you reviews from our clients! Here are some sneak peeks at what it's like to partner with us to transform your home:
I had such a small job but he treated it like it was important – thank you!
Helpful, honest,  (didn't want extra payment I was trying to foist a handful of gift cards as a tip) , and professional.
He fixed a problem that I have been struggling with since last year; done in minutes.
Two thumbs up. Five stars.
Hunter was quick, precise and very professional.
I had some very damaged baseboards that neede to be replaced and they look amazing.
Would highly recommend!
Hunter has a great attention to detail, making sure finishes are square and true!
Transform your kitchen into the Best space for you