Are you currently searching for a home improvement that will increase the value of your house but undecided on which upgrade would benefit you the most?
While all home improvement projects bring a decent return on investment, some are surprisingly valuable.
Whether you're considering a bathroom renovation, expanding your kitchen, finishing your basement, or building a new deck, all of these home improvements will not only increase your property's value but also enhance its functionality and comfort.
Without further ado, let's find out what's the renovation project with the highest ROI!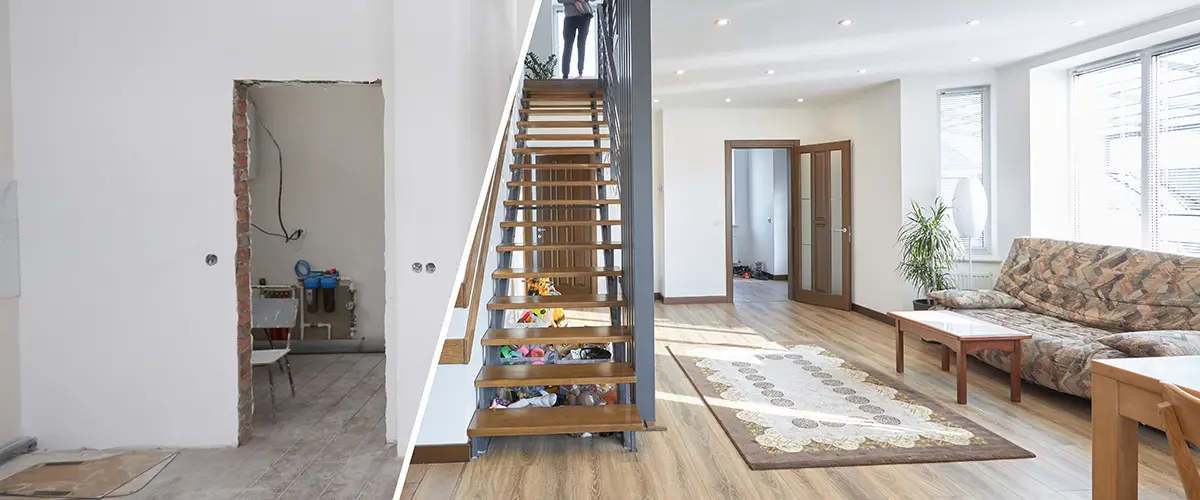 The kitchen is essential as it is used for preparing meals and dining, and it's typically where the family congregates after a busy day.
Upgrading your kitchen can make your home more inviting and comfortable for long conversations at night. Additionally, it can significantly increase your home's value and provide a great return on investment.
Upgrading your kitchen with new cabinets, a granite countertop, a stainless steel sink and faucet, and energy-efficient appliances is popular. Although it can be costly, it is a worthwhile investment that will ultimately provide a good return.
One of the best home improvement investments you can make is a midrange kitchen remodel, according to a recent study by Remodeling Magazine, which found a 68% ROI for these types of upgrades.
When planning a kitchen upgrade, remember to include the cost of materials and appliances in your budget. Additionally, if you're hiring a contractor, don't forget to account for their labor costs.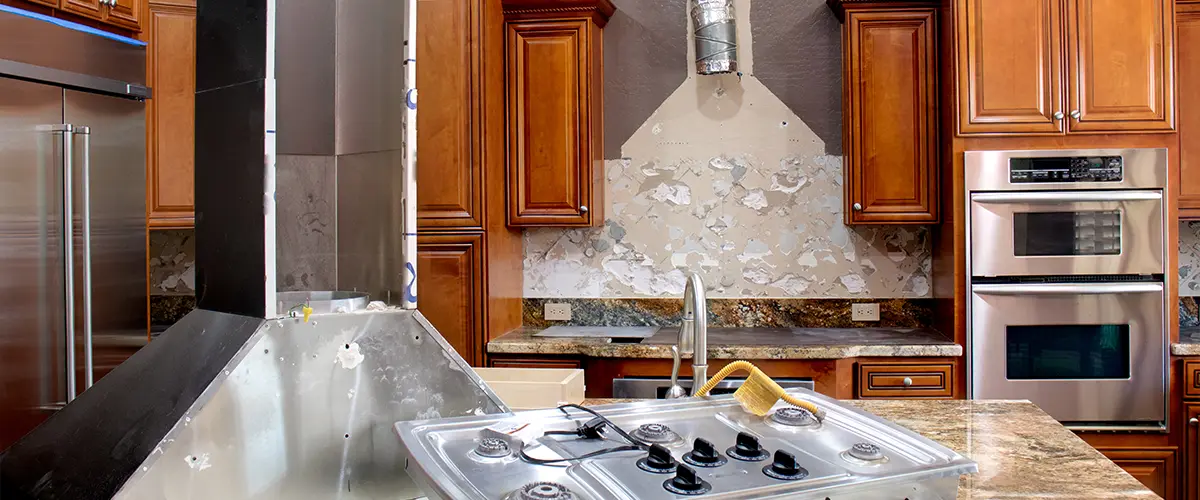 Bathroom remodels are a common home renovation project with a high return on investment (ROI). According to a previous study by HomeAdvisor, bathroom remodels had an average ROI of 81%. However, recent studies have shown that midrange bathroom remodels now have an ROI of just 55%, compared to the almost 59% ROI seen in 2021.
A bathroom remodel can include various upgrades, such as swapping an old bathtub or shower for a new one or installing a fresh vanity or toilet. It can solve issues with cramped spaces or outdated fixtures and can also enhance your home's value.
Planning your budget carefully for a bathroom remodel is crucial, as materials such as tiles and fixtures can be costly. It is recommended to seek guidance from a professional contractor if you are unsure about the changes you want to make before beginning the project.
Remodeling your bathroom and kitchen can boost your home's appeal to potential buyers, even though they may not provide the highest return on investment.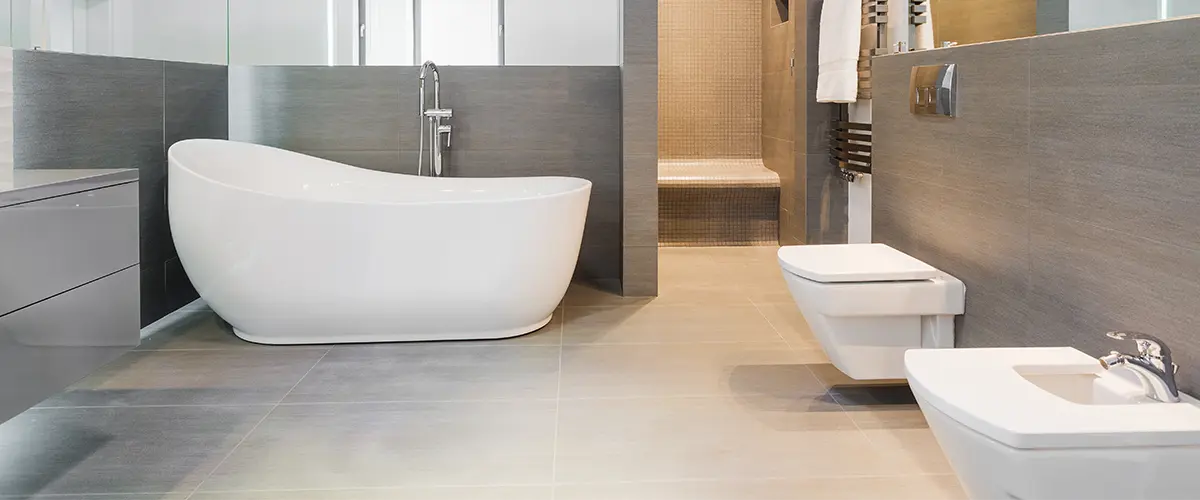 3. A Manufactured Stone Veneer
Let's explore which home improvements provide the highest return on investment by focusing on projects that involve larger numbers.
Investing in a manufactured stone veneer for your home's exterior remodeling project can give you a return on investment of more than 92%. This means that if you spend $1,000 on the project, you can expect to receive over $900 back. It's an impressive return on investment!
To complete this home improvement project, you must hire a professional contractor whose services typically cost around $10,000. 
The cost will vary between contractors. It's important to consider that hiring a contractor who produces high-quality work will yield a better return on investment. When you sell your property, you will receive more money.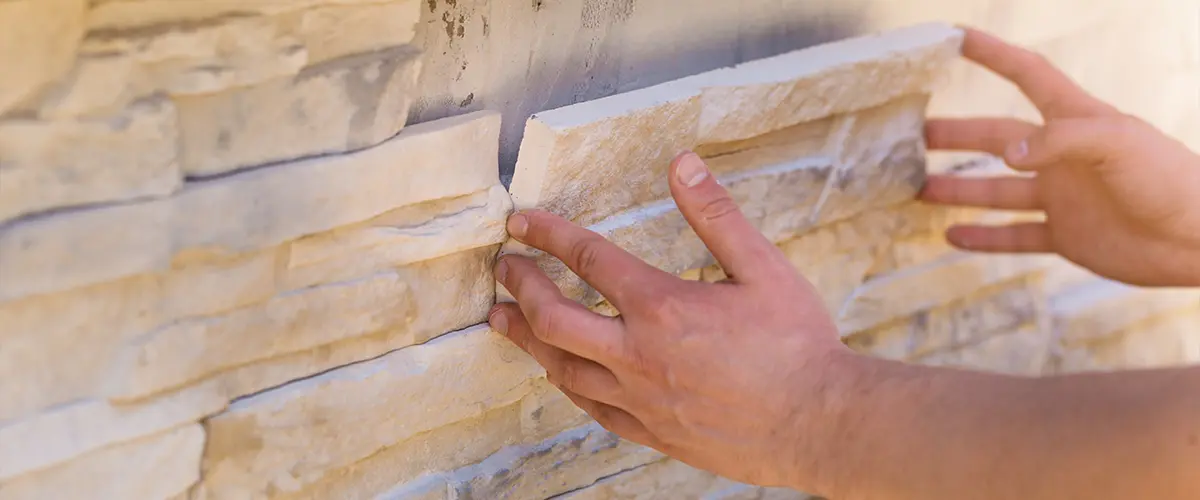 4. Garage Door Replacement
To clarify, getting a replacement garage door assumes you already have a garage door installed. Otherwise, the cost of this home improvement project might be significantly higher. The typical garage door replacement cost is approximately $4,000, but it usually results in a return on investment of 92%.
The project involves removing the current garage door, which is probably 16×7 feet in size.
Then, installing a new garage door made of high-tensile steel, painted twice in a factory setting, and four sections. Heavy-duty galvanized steel tracks will be used for installation, and you can still use the old motorized opener. The new door is guaranteed for life and is insulated at least to the R-12 level.
The windows in the top panel are made of ½-inch insulated glass and the hardware consists of galvanized steel hinges and ball-bearing urethane rollers.
While this sounds a little too much for most of our homeowners, we know that this upgrade is worth it.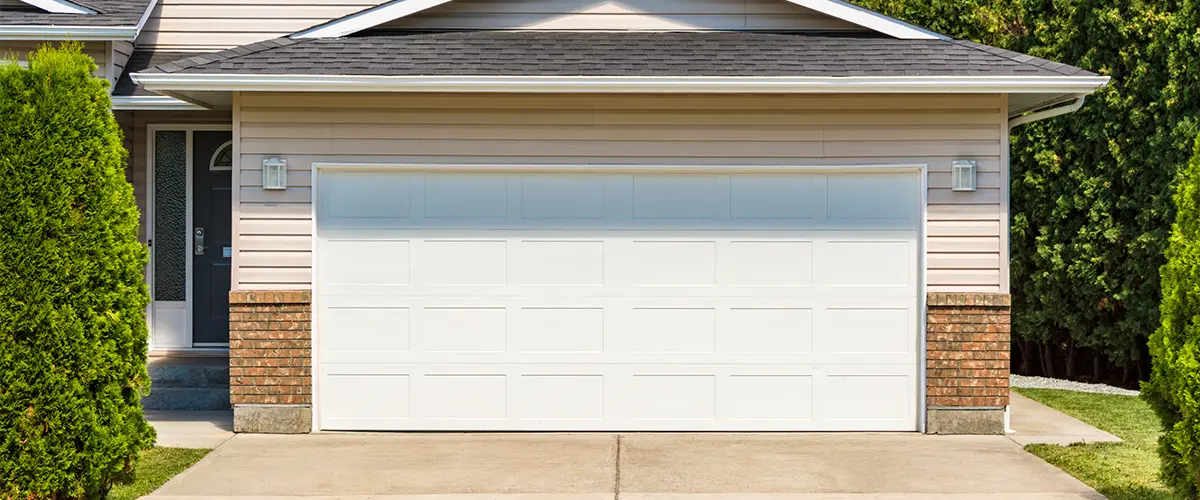 The return on investment for adding a deck to your outdoor space is similar to last year. On average, a wood deck addition costs $20k and has an ROI of 64.5%. A composite deck costs around $25k and has an ROI of 58.6%.
While composite might not seem the better option, its low maintenance properties and durability are much more valuable than a few extra bucks.
Having a wooden deck requires regular maintenance, and its resale value decreases over time.
It's also attractive to potential homebuyers, real estate agents, and savvy real estate investors.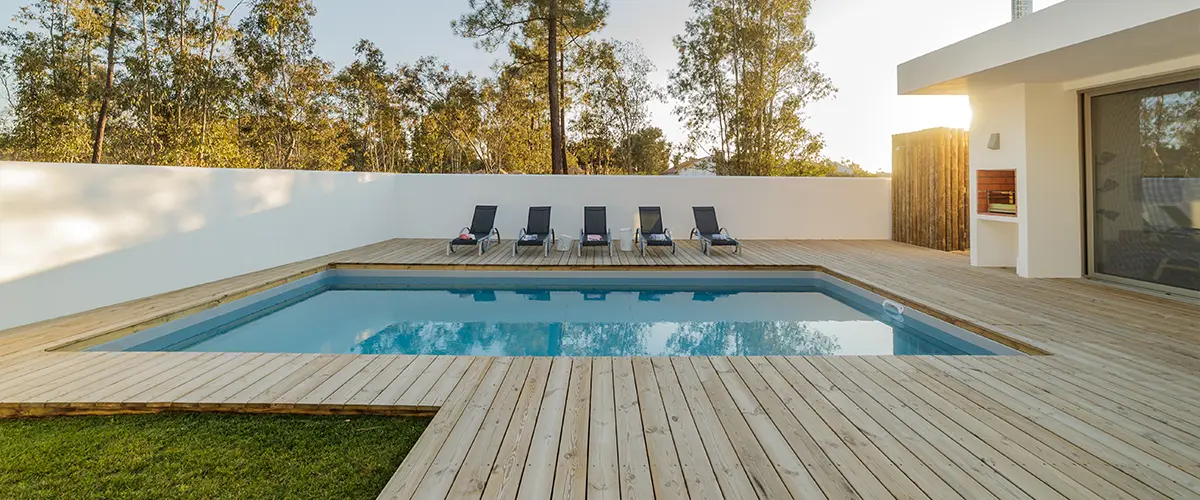 So, which remodeling projects you're ready to start?
Although all these projects offer a good return on investment, some of them will add more value to your property if you decide to sell it, while others will enhance your quality of life in your current living space.
To get the best return on investment and high-quality results, hiring a professional contractor for your home renovation projects is necessary.