The Best Bathroom Remodeling In Surprise, AZ
If you're planning a bathroom remodel in Surprise, AZ, we've got good news!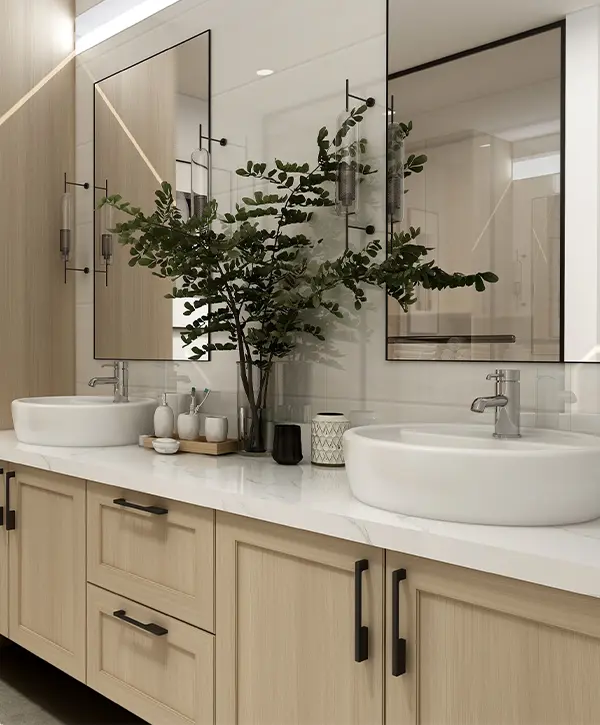 Here's a reliable and efficient bathroom remodeling company ready to help you see your vision through and enjoy a new and beautiful bathroom in Surprise, AZ!
Offcut Interiors is the go-to remodeler for many homeowners around here, and for good reasons. We offer cost-effective solutions, and a high-quality remodel at an affordable price that won't break the bank.
We have some tricks to ensure your home improvement project becomes a real investment!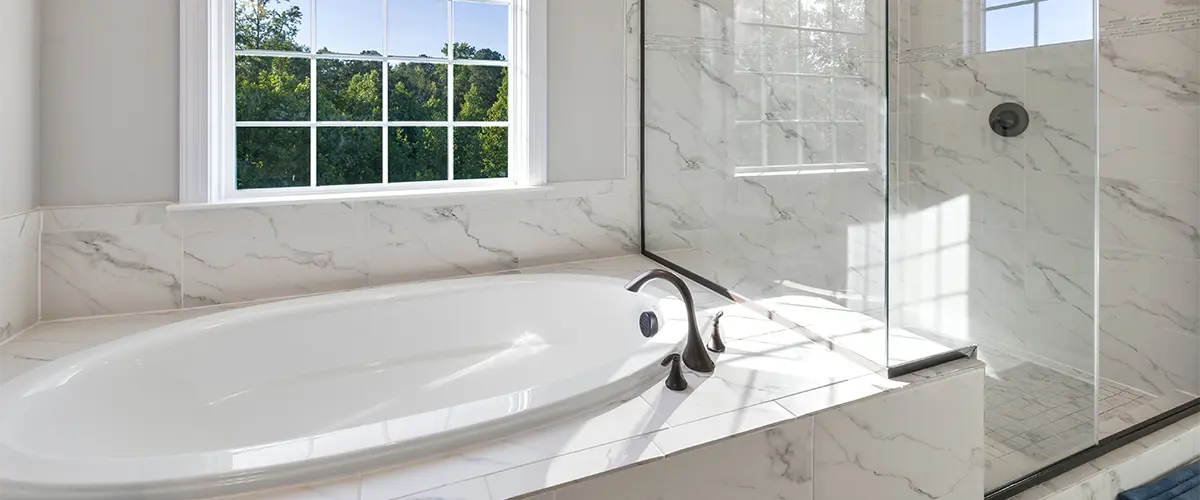 We'll Make Sure You'll Come Back For More
At Offcut Interiors, we're dedicated to providing excellent customer service. We take pride in the quality of our work and always deliver on our promises. We'll get you hooked on one of the best remodeling experiences you've ever had!
Get Your Premium Remodel In Surprise!
A successful remodeling experience guarantees that you can stay away from the worries and stress related to home improvement projects.
In order to make the process smooth and stress-free for our clients, Offcut Interiors has crafted an unparalleled service. With us at your side, you no longer have to worry about a thing – just lay back and watch as your dream bathroom is brought to life before your very eyes!
From the start, we will prioritize your requirements and desires. We pledge to diligently listen to you, consider all of your worries carefully, and locate the most effective solution that won't exceed your budget in order for us to optimize both efficiency and comfort for your home.
You'll get a team dedicated to helping you succeed, and you'll see our commitment from day one!
Homeowners Love Their Bathroom Remodel In Surprise, AZ
We have proudly helped countless homeowners with their bathroom remodels. They greatly value our services, as we're a company that truly cares about your needs. This is what people say about working with us.
Hunter was quick, precise and very professional.
I had some very damaged baseboards that neede to be replaced and they look amazing.
Would highly recommend!
Hunter completed a master bath remodel for us and we're were extremely happy with the results.
Great work, excellent price, outstanding communication and very professional!
I would strongly recommend Offcut for any similar project.
Type Of Upgrades And Materials
With so many alternatives to choose from, selecting the right materials for your remodel can be daunting. Fortunately, our skilled designers are available to help you decide on a look that meets all of your needs and expectations throughout every step of this project!
Let's look at the most common bathroom upgrades.
Incorporating a vanity into your bathroom is key; without it, you won't have the desired functionality or style. Double vanities are particularly beneficial because they provide ample storage space and can completely transform the look of your bath to meet any mood or aesthetic preference.
To make your bathroom look sleek and modern, opt for a vanity with slab doors that do not have any hardware. Alternatively, to create an inviting atmosphere in the space, pick out a hardwood vanity complete with pulls – then adorn it by adding additional rustic wood features.
We'd recommend semi-custom vanities if you're looking for the maximum ROI, but if you don't really care about return on investment, fully custom vanities will truly create your space.
Installing a new vanity can make your bathroom look like it's been completely transformed, but if the countertop doesn't match or fit properly, it won't have that same effect.
Even though it costs more than granite, quartz is the best countertop material because it's resistant, durable, easy to maintain, and reasonably affordable.
When deciding on a countertop material for your home, soapstone, marble, and granite are all fashionable choices. However, if you're looking for the most popular option with an enduring appeal- go with granite or quartz!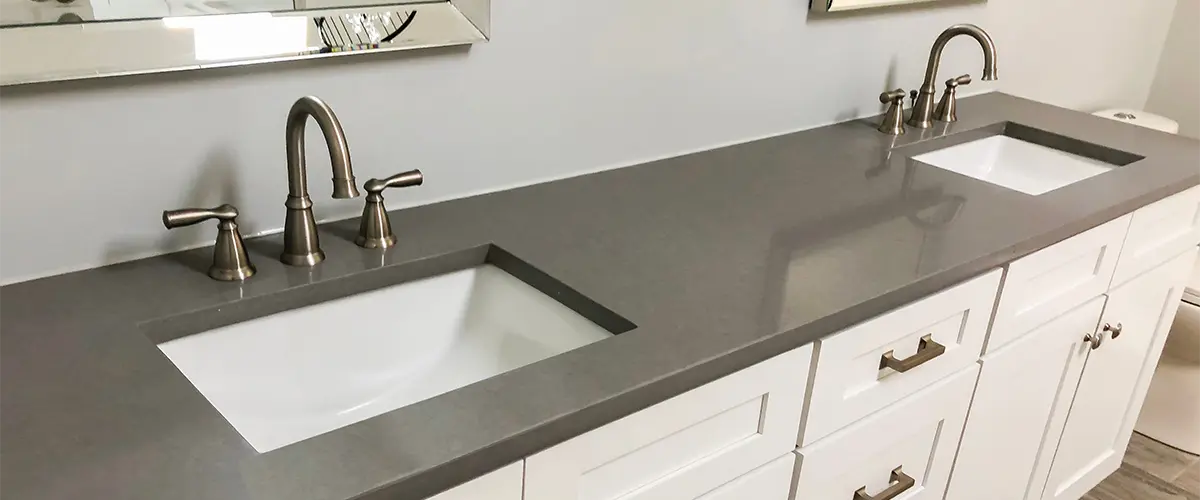 As we age, many homeowners prioritize transforming an old bathtub into a shower or replacing outdated jacuzzis.
It's time to say goodbye to outdated and boring shower pans, and make way for the modern walk-in glass showers that are rapidly becoming a go-to bathroom upgrade choice for seniors. They're not only much easier to use and maintain, but they look fantastic!
Whether you choose to tile or natural stone surrounds, your new contemporary shower will definitely be the 'pop' of color in your home.
Although common in older houses, having hardwood floors installed throughout a home, including the bathroom can be disastrous. Wood flooring is not designed to handle moisture and humidity levels found in bathrooms, leading to the potential damage that could require costly repairs or replacement.
If you're looking to affordably upgrade your bathroom floor without sacrificing quality, porcelain or ceramic tiles are a perfect solution. These materials offer exceptional durability and come at an attractive price point, making them great for budget-conscious remodelers.
Luxury Vinyl Plank flooring is a great and affordable alternative for your bathroom remodel that is easy to maintain and install and resembles the natural look of wood.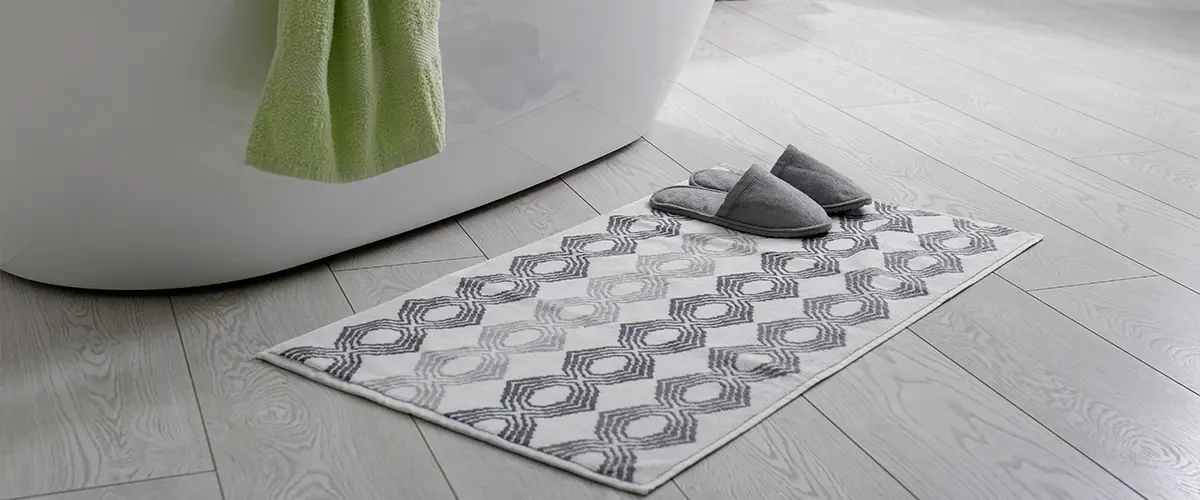 Upgrading your sinks and toilets is a great way to improve the look and feel of your bathroom at a very affordable price.
If you want your sink to become the focal point of your bath, choose a copper, marble, or granite bowl sink.
If you want to make your countertop appear continuous and create an uninterrupted flow in your bathroom, choose an undermount porcelain sink (or one made from the same material as your counter). Even though these are more expensive, they will definitely leave a great impression.
Pedestal sinks, wall-mounted sinks, and drop-in sinks are also common options, while for toilets, porcelain, ceramic, or acrylic remain the most common option.
Other bathroom upgrades include, but are not limited to:
Here's What Your New Bath Can Look Like
If you're looking to get an excellent bathroom, look no further! Our complete service offers what you need to achieve the perfect result. take a look at our gallery for some inspiration!
The Easiest Bathroom Remodel In Surprise, AZ
For us, your satisfaction is paramount. From start to finish, we strive to make your remodeling experience as seamless and pleasant as possible. We prioritize your comfort during construction so that you always feel in control of the process.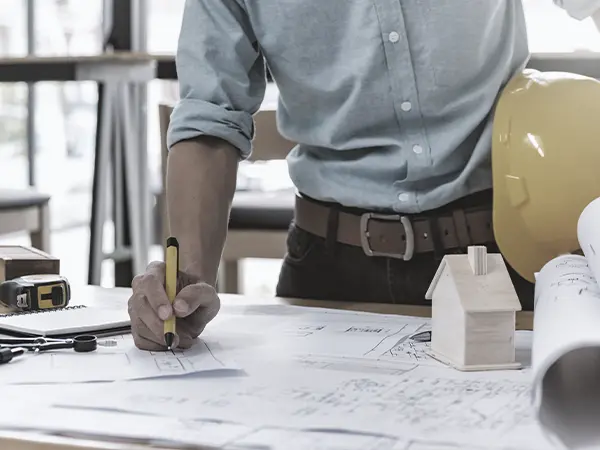 Let's figure out the best solution for your bath!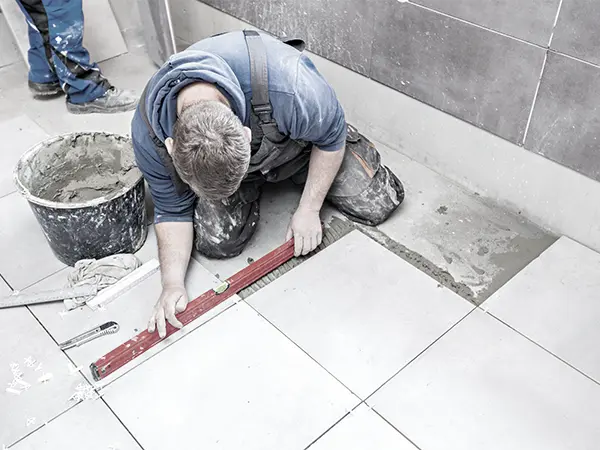 We start remodeling your space.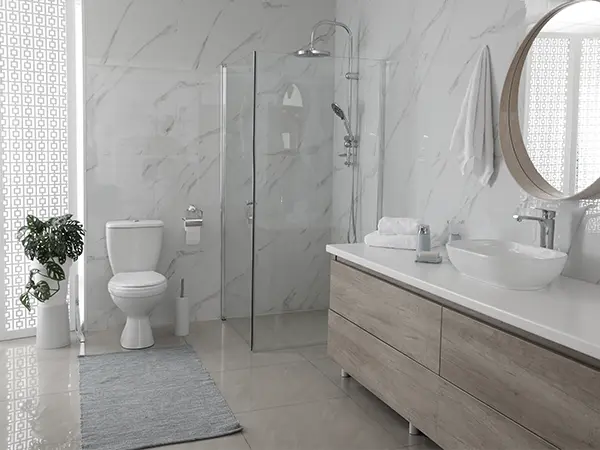 Your new bath is ready! Show it off to your friends!
Frequently Asked Questions
Your bathroom size and remodel intensity are important factors to consider, but rest assured that your renovation project will generally only take us between three to four weeks.
With any remodeling task, your options will have a considerable effect on the cost. If you choose to purchase a freestanding tub instead of an everyday model, be prepared for extra financial commitment; likewise, when selecting tile and flooring materials, consider their associated costs too.
The cost for a standard bathroom remodel in Surprise typically commences at $30k, yet an extravagant makeover that will take your breath away can range from around $80k.
Before any design decisions are made, it is essential to make sure all plumbing and electrical problems have been addressed. After this has been completed, your tile and vanity selection will be the components that leave the most significant impact on your bathroom's look; then you can move onto smaller details such as light fixtures, a mirror, or other accessories.
No matter the size of your bathroom remodel, it is likely that you will need a permit for work in Surprise and throughout Arizona. At Offcut Interiors, we are here to make sure this process runs as smoothly and efficiently as possible by handling all necessary permitting work so that you can relax!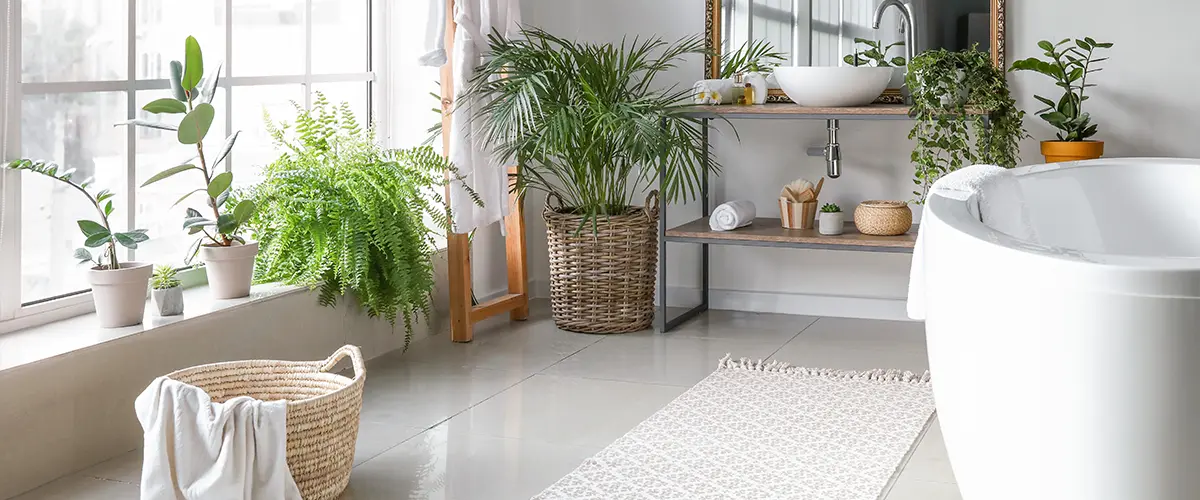 Get A Bathroom You Can Be Proud Of!
If you're looking for a bathroom remodel in Surprise, you're in the right place!
Boasting a long tenure of expertise in the industry, our Offcut Interiors team is exceptionally equipped to deliver on your bathroom remodeling project with ease.
We provide a straightforward and uncomplicated process that will give you a chance to get advice from an experienced specialist on which design is best for your abode. At the end of it all, you'll be left with an awe-inspiring outcome that makes you beam with pride.
By working with our team, you can rest assured knowing your Surprise bathroom remodel will be everything you hoped for.
Get ready to receive:
Your New Bathroom Awaits You!