The Best Kitchen Remodel In Sun City, AZ
Ready to work with the best kitchen remodeler on your project?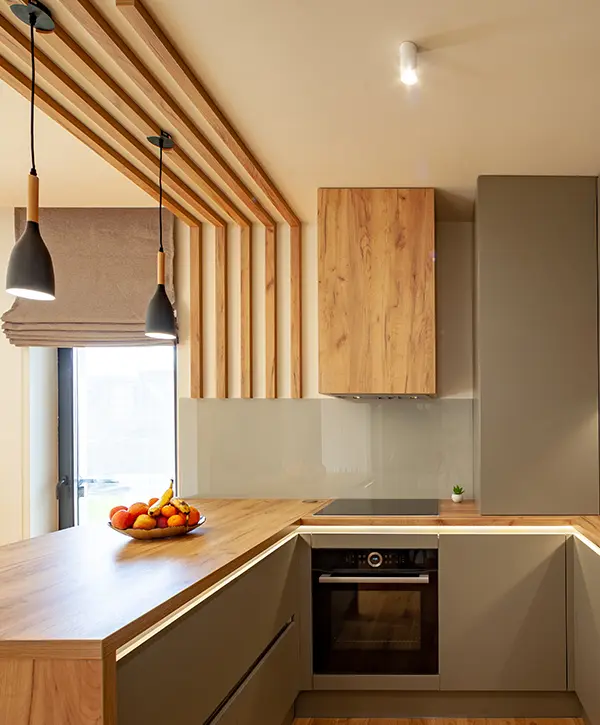 If you're ready to get a quality kitchen remodeling in Sun City, AZ, Offcut Interiors offers you the best solutions to keep your remodeling project within budget and timeframe without sacrificing anything from the quality of your new space.
With us, you're getting the same outstanding quality that we would want in our homes. You're becoming our #1 priority, and we'll keep showing you our commitment through the finest craftsmanship we'll bring to your home and the many perks you'll get!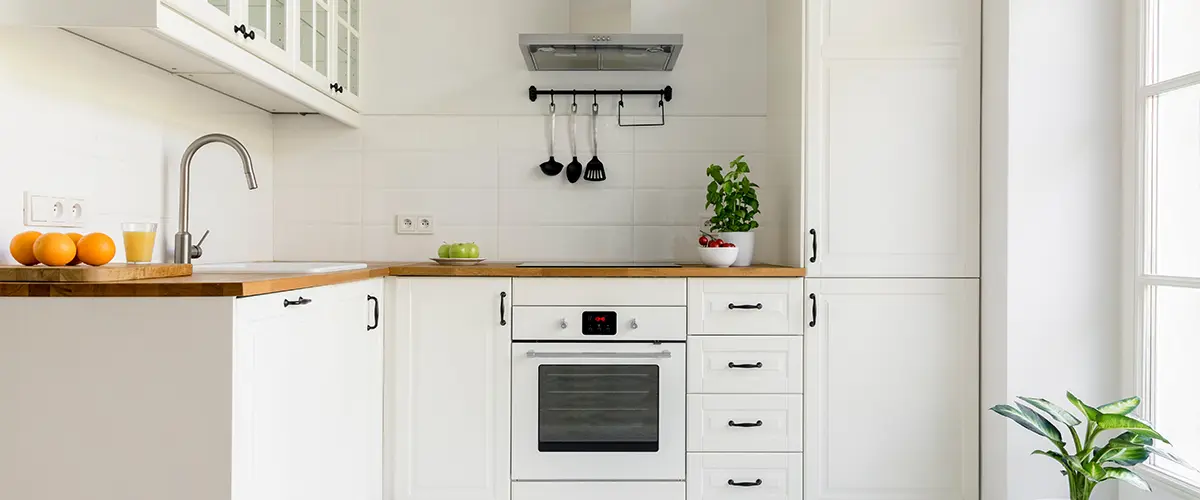 A Kitchen Remodel Like No Other
We stand apart from other contractors because we are passionate and devoted to each client's success. Our commitment to quality is unmatched, guaranteeing you peace of mind when investing in us financially. You won't find another contractor that lives up to such high standards!
Get Your Superior Kitchen Remodel In Sun City
Whether you have your forever place or a vacation home in Sun City, making sure the kitchen is fully functional and cozy is of utmost importance.
Here at Offcut Interiors, we're focused on your needs and preferences to give you a remodel that meets all of your expectations and makes your life easier.
With decades of experience in construction and remodeling, we carefully vetted the most gifted tradesmen and women from our local area. They're all trained and dedicated to providing you with a superior service that outshines all other kitchen remodelers in Sun City.
This Is What Your Neighbors Say About Working With Us!
Your fellow Sun City residents have already experienced the excellence of our kitchen remodeling services. We strive to make this journey enjoyable and smooth so they are so satisfied with our work!
I highly recommend Offcut Interiors for any home remodeling needs. Hunter, the owner, is extremely attentive and helpful throughout the entire process. 
The bathroom and kitchen remodeling that they did for me was absolutely stunning. The quality of their work is top-notch and they truly went above and beyond to make sure that I was completely satisfied with the final result. 
They were very easy to work with and always available to answer any questions or address any concerns. If you're looking for a remodeling company that you can trust, look no further than Offcut Interiors.
I would recommend Offcut Interiors to anyone in need of a kitchen, bathroom, or whole home remodel. 
I have not personally used this company, but have worked personally with Hunter many times. 
 Hunter gets my utmost respect as he is always professional, extremely knowledgable about all things remodeling, and sticks to his word. The way he has built his team, and his business to focus on his clients is a revolutionary way of doing things in the contractor field; and one every home remodeling company should be focusing on. 
I have no doubt that it would be a great experience and top quality end result when working with Hunter and Offcut Interiors.
Type Of Upgrades And Materials
With your brand-new kitchen comes an exciting array of decisions, from selecting the ideal countertop material and whether to have matching cabinetry flooring or not. We understand that making these choices can be quite difficult, so we offer our in-house designers to help you!
Let's see some of the most popular upgrades and materials for now.
For many people, their remodel begins with the cabinets.
Cabinets are an integral part of both functionality and style in any kitchen. Not only do they provide extra storage, but their appearance is often the first thing that sets the tone for your entire cooking space; everything else must be designed to either match or accentuate them.
There are three types of kitchen cabinets:
When it comes to choosing the perfect flooring for your kitchen, you can't go wrong with either luxury vinyl planks or porcelain tile.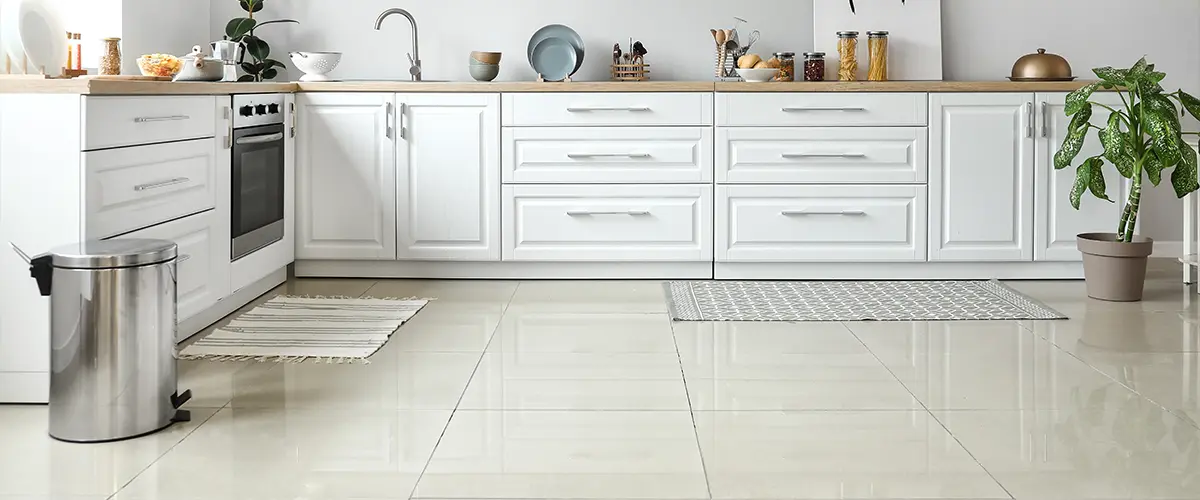 With the right material choice, your counter space can become a stunning centerpiece or an understated upgrade of your kitchen. Certain materials are not only more durable but also provide unique features that will further enhance the beauty of your cooking area.
If you want to save money in the long run, newer appliances use less energy and will cost you less.
A gas-infused kitchen range is great if you're an avid cook, but if you don't have the gas lines installed, it'll cost you more than what it's worth. In that case, an electric range will work just fine.
Dishwashers are slowly gaining ground in homeowner's kitchens, as they realize these machines are meant to save water and also take away some of your chores.
Kitchen robots, mixers, and microwaves are also great additions, but if you're working with a tight budget, they're not a priority and can be postponed until you have the means.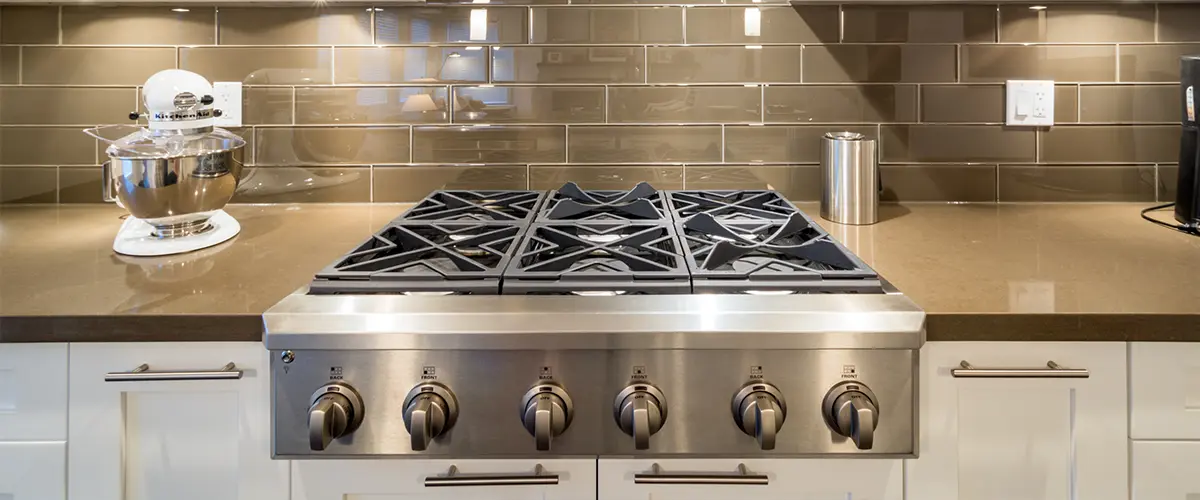 Kitchens typically utilize drop-in or undermount sinks due to their efficient performance and attractive design.
Having a sink faucet that is both adjustable and has different levels of water pressure can drastically improve your kitchen's functionality. This relatively small upgrade will provide a much wider range of accessibility and significantly increase the efficiency in which you complete tasks.
Other kitchen upgrades include, but are not limited to:
Kitchen Remodeling In Sun City, AZ Has Never Been Easier
We understand how taxing home remodels can be, so we are committed to providing you with detailed updates on your job's progress. You will have total control of the situation from start to end – no unexpected twists or agonizing headaches along the way.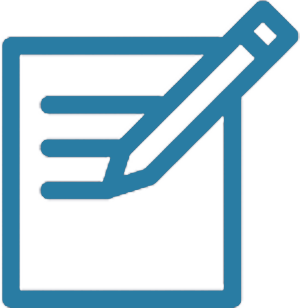 Fill Out Our Contact Form
Fill out our contact form or call us and tell us about your kitchen remodeling project.

We Start Working On Your Kitchen
Once the expectations are set and we know exactly what you want, you'll see your vision taking shape.

We'll go on a post-job walkthrough and then you can start making the most of your new kitchen!
Frequently Asked Questions
The cost of refurbishing a kitchen in Sun City is contingent upon its dimensions, design, and the type of materials used. A standard restoration will likely set you back somewhere between $40k to $55k, but if you want all the extra amenities included – top-of-the-line fixtures and finishes, for instance – then your price tag can go as high as $80 thousand!
After our on-site visit, you'll receive an accurate pricing quote for your project so you'll know exactly what to expect.
The timeline for a kitchen remodel in Sun City depends mostly on the work needed to be done.
For example, a project with just cabinets and countertops can be completed in under 4 weeks. Yet, on the other hand, if you are considering custom cabinets, need to move furniture and appliances around your kitchen, or make major layout adjustments, this entire venture could last over 10 weeks.
Along with an accurate quote you'll receive after our consultation, you'll also get a precise timeline of your everything will unfold.
After carefully selecting some of the finest tradespeople in Virginia, we have trained and perfected our internal experts that are well-versed in plumbing, electrical, HVAC, carpentry, masonry, and beyond! With each project taking pride in its craftsmanship.
Our team is insured, licensed, and professionally trained in remodeling. We are intimately familiar with the building codes in Sun City to ensure that each project meets the highest standards for quality.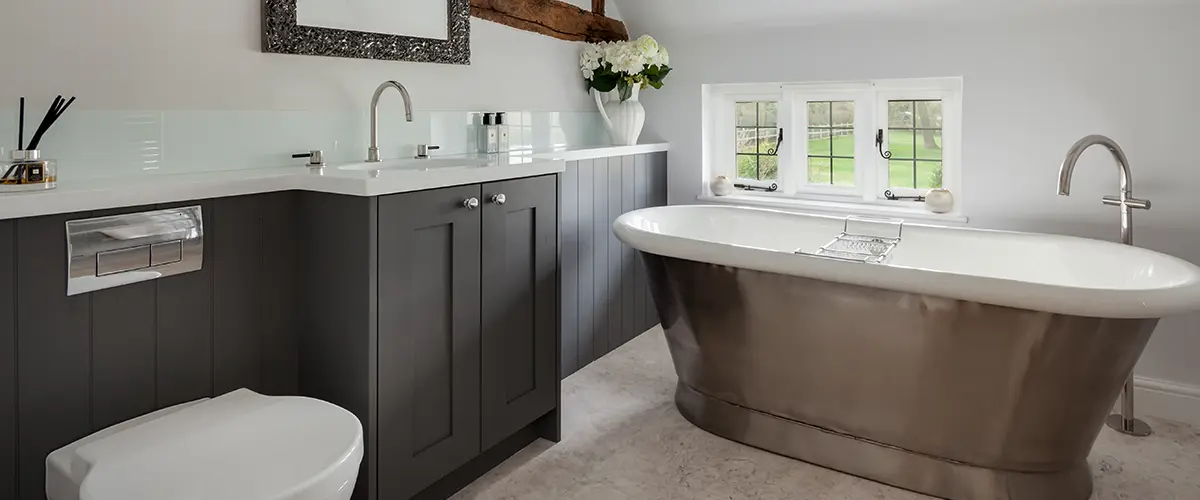 Time To Get Your Well-Deserved Kitchen Remodel!
At our kitchen remodeling business, we take pride in ensuring the process is as straightforward and stress-free as can be. We ensure you stay informed throughout each stage of the project and make your desires our number one priority.
At Offcut Interiors, we're committed to delivering nothing but the best for your kitchen remodel needs.
Our experts guarantee an impeccable job that surpasses other Sun City contractors — one you'll love and be proud of! We make sure that when you see it come together, it looks even better than you imagined.
Get ready to experience:
Take The Final Step Toward A Well-Deserved Upgrade