The Best Home Remodeling In Sun City
If you're planning a home remodeling in Sun City, AZ, we've got you covered!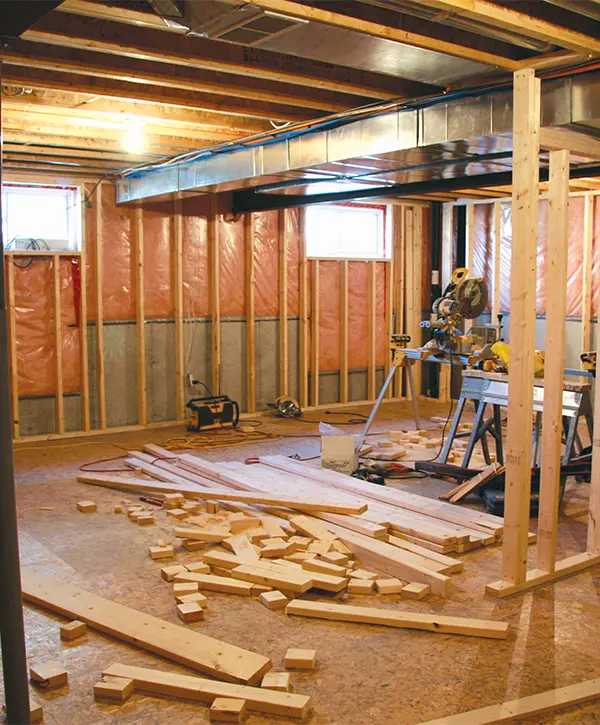 Looking to upgrade your home in Sun City with a new deck, kitchen bump-out, or extra guest room? Offcut Interiors is a perfect choice!
Since day one, we have been dedicated to building and remodeling homes in Sun City. Whether you're seeking to uplift your entire home or just build a new sunroom, we've got you covered, and we can guarantee maximum value for your money!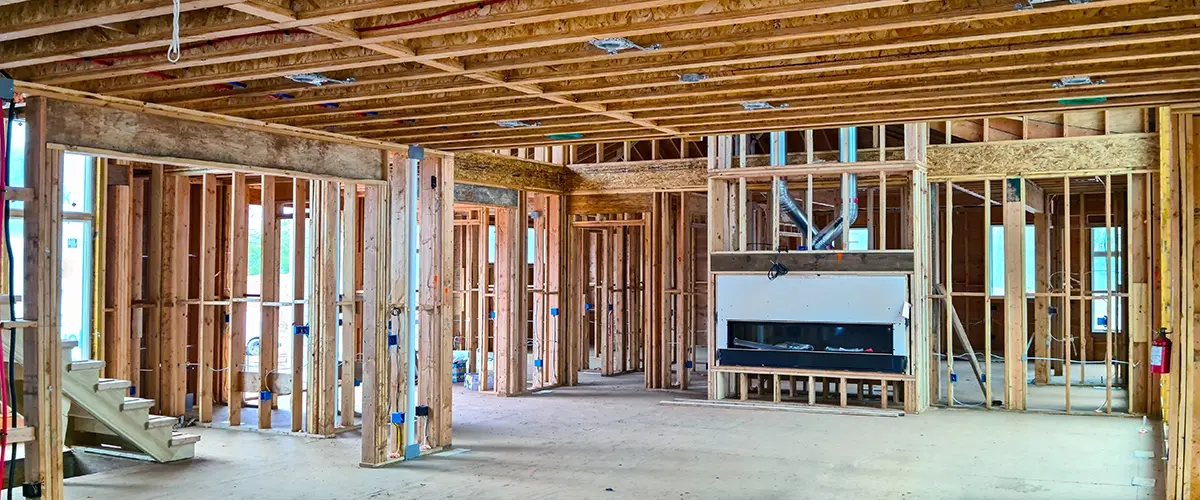 Home Remodeling In Sun City Is Better Than Ever
At Offcut Interiors, your satisfaction is of the utmost importance, and we guarantee it by providing a complete and high-quality service from start to finish. When other contractors stop, we keep on going to over-deliver some of the best projects Sun City has ever seen!
Quality Home Remodeling That'll Improve Every Aspect Of Your Home
Drawing from our extensive experience, we have recognized that it is crucial to assess your basic needs and wants for successful project execution, especially regarding home remodeling in Sun City.
We'll listen to what you want, advise you when need be, and help you see your vision through successfully. We'll execute your vision to perfection, so you'll get precisely what you've been dreaming of this whole time!
Our goal is to offer long-lasting and timeless home remodeling to all homeowners looking to boost the value and comfort of their homes.
Check out our home remodeling offer and get your free quote today! Take the first step toward a well-deserved home upgrade!
Homeowners Love Their New Home Additions In Sun City
Our clients always come first to us, and we are so proud that we have been able to help countless homeowners make their dreams a reality. Hear what our customers had to say about working with us!
Hunter was quick, precise and very professional.
I had some very damaged baseboards that neede to be replaced and they look amazing.
Would highly recommend!
Hunter completed a master bath remodel for us and we're were extremely happy with the results.
Great work, excellent price, outstanding communication and very professional!
I would strongly recommend Offcut for any similar project.
Types Of Home Remodeling Ideas That Boost Your Home's Feel
No matter if you're looking to build a new home, to remodel one entirely, or if you want to remodel just a couple of rooms, we have the most cost-effective solutions to make it happen. We value your time, money, and energy, which is why you'll fully enjoy the experience.
Here are some of the home remodeling projects you can start:
Investing in a guest room or an in-law suite is a beneficial move regardless of whether you have frequent visitors or not.
Not only will this project make your guests more comfortable, but it's also an astute investment as adding another living space increases the value of your home and allows everyone to cherish some personal space – something both essential and vital for any family's harmony.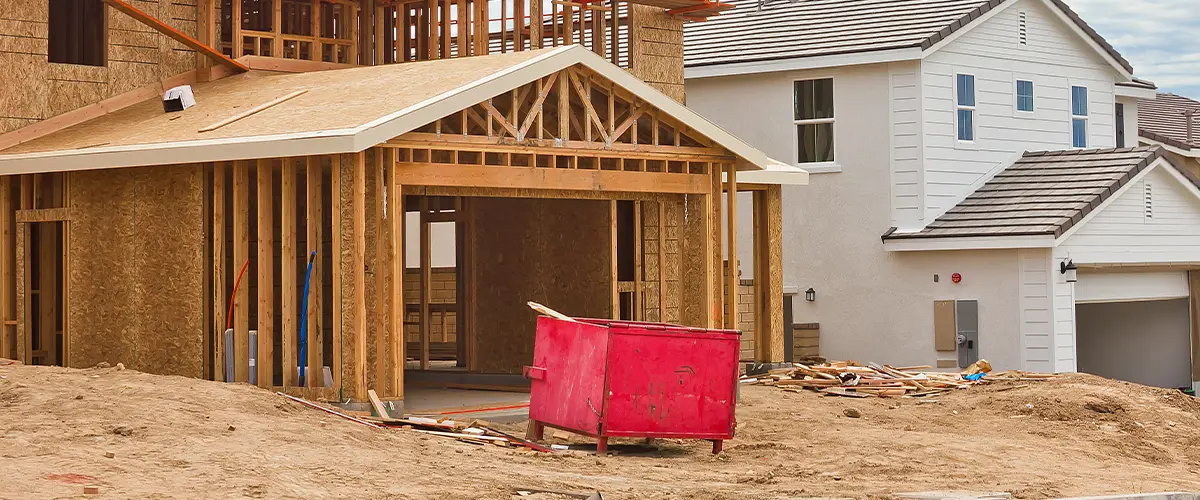 Sunrooms are an excellent addition to any home and provide a wealth of possibilities. They aren't just for older generations, everyone would enjoy having one!
From exercise rooms to offices or places of relaxation, sunrooms can be used in whatever way works best for your needs. Plus, they will help you increase the value of your property while also making it stand out from other homes on the market.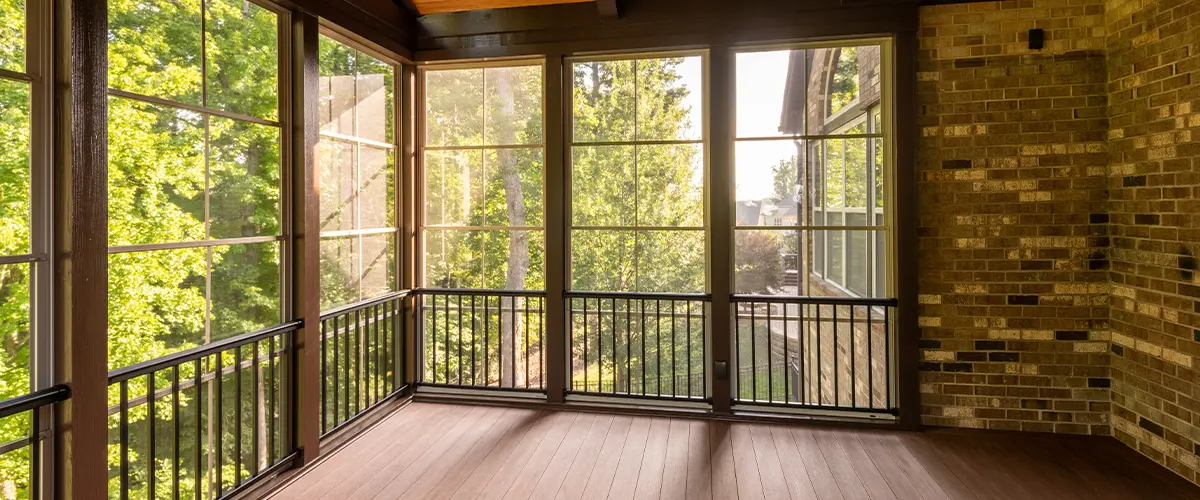 Having a garage is hugely beneficial; it safeguards your vehicle from the elements and other threats.
Even better, you can exploit this space for all manner of applications–from storage to workshop activities.
At Offcut Interiors, we've helped numerous customers transform their carports into extra storage over summertime by keeping their garages free to store items like holiday decorations, sports gear in season, or backup tires.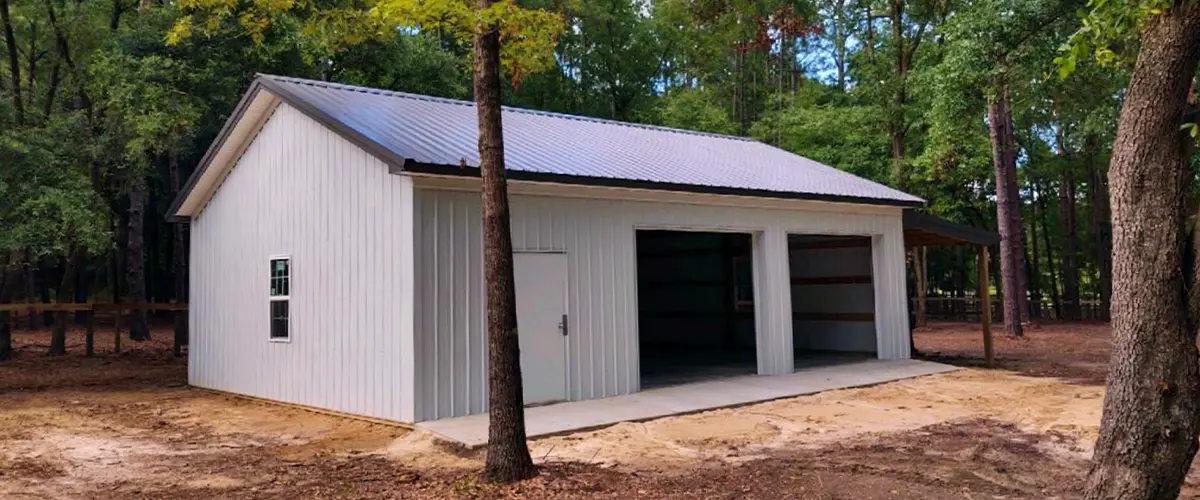 Homeowners often view their basements as too dark and useless, leaving them rarely used. All of my customers who renovated their basements in Sun City disagreed!
They were able to turn it into a plethora of practical spaces such as an extra bedroom, playroom for the kids, gym, or even a home theater – all without limitations! With dedication and planning you can create whatever type of space that your heart desires.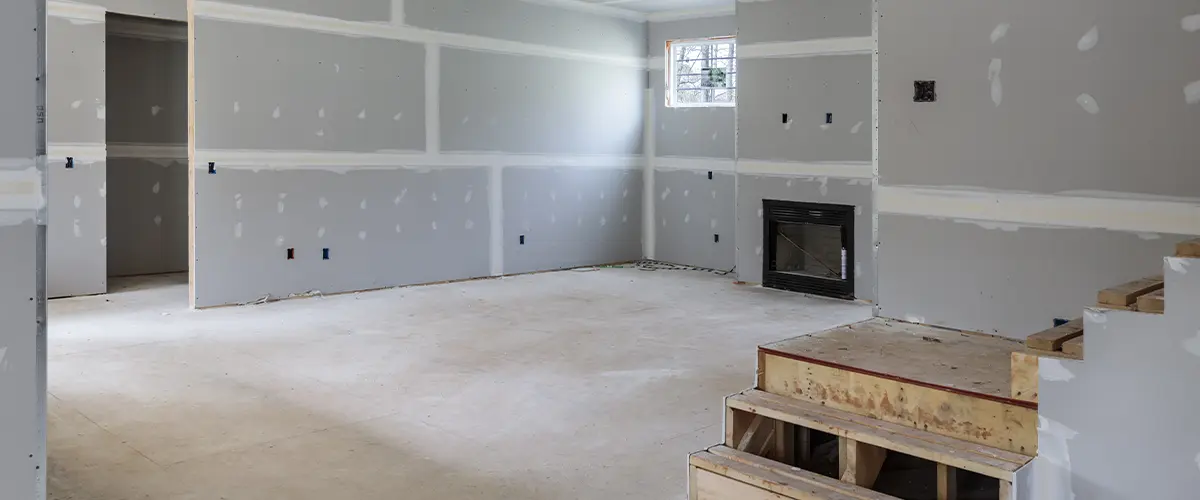 Other Upgrades That Make Your Life Easier
Here's What Your New Bath Can Look Like
If you're looking to get an excellent bathroom, look no further! Our complete service offers what you need to achieve the perfect result. take a look at our gallery for some inspiration!
We Make Sun City Home Remodeling Simple
Our method for reducing the tension and concerns that a remodeling project would usually generate puts you in charge of the job and gives you knowledge of everything happening every step along the way.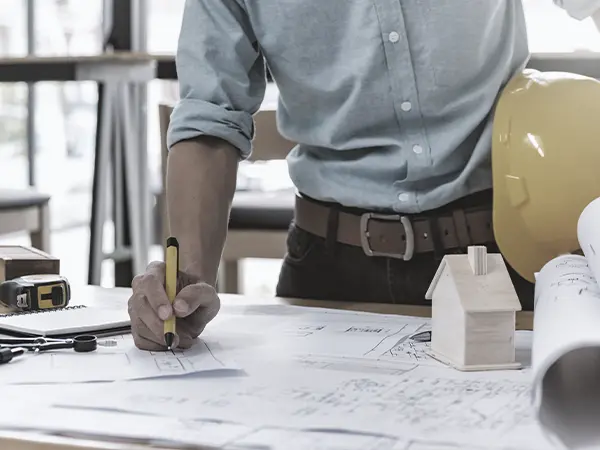 Let's figure out the best solution for your home!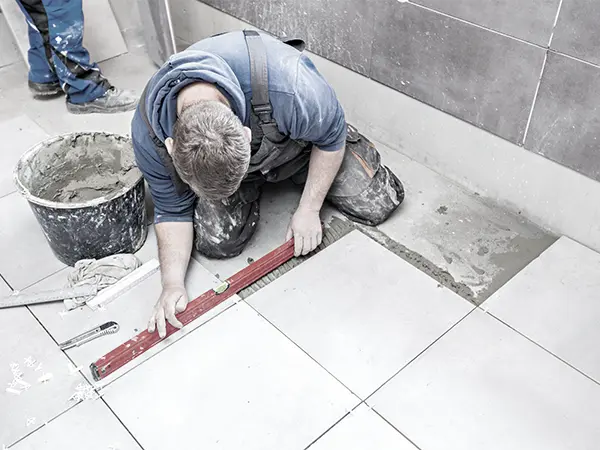 We start remodeling your space.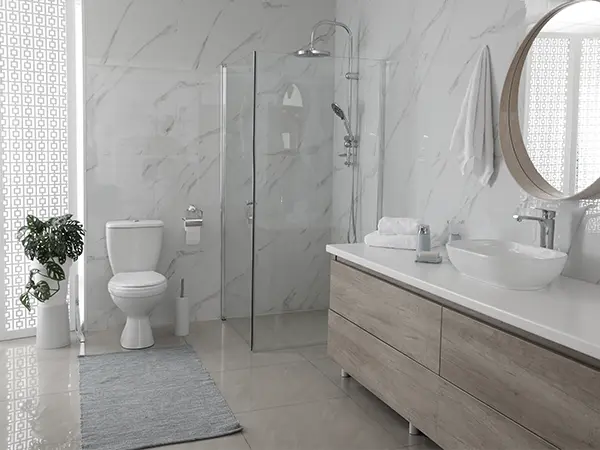 Your new space is ready! Show it off to your friends!
Frequently Asked Questions
Our basic home remodel in Sun City starts at around $150k. This would be a 2,000 sq ft home with the new finish on your floors and a complete house repaint. A simple kitchen and bathroom remodel are included in this. We'll replace all trims and install a new lighting configuration.
Our high-end home remodel starts at $400k. For the same 2,000 sq ft home, you're getting a full reconfiguration of the walls (where need be), fully upgrading and updating all rooms, including the kitchen and bath. It can also include building an addition.
In any case, after our consultation, you'll get a more accurate pricing quote for your project!
Whether you are planning a small-scale project such as painting or flooring that may take up to two weeks, or an extensive home remodeling venture lasting 4-6 months. We can find an economical solution with regard to your lodging and travel expenses.
When you choose Offcut Interiors, you are choosing to work with the best. Our team is insured for any potentiality, licensed in all remodeling categories, and extensively trained to ensure quality results. Not only that but we have an unmatched knowledge of building codes – so rest assured your remodel will be perfect when you partner with us!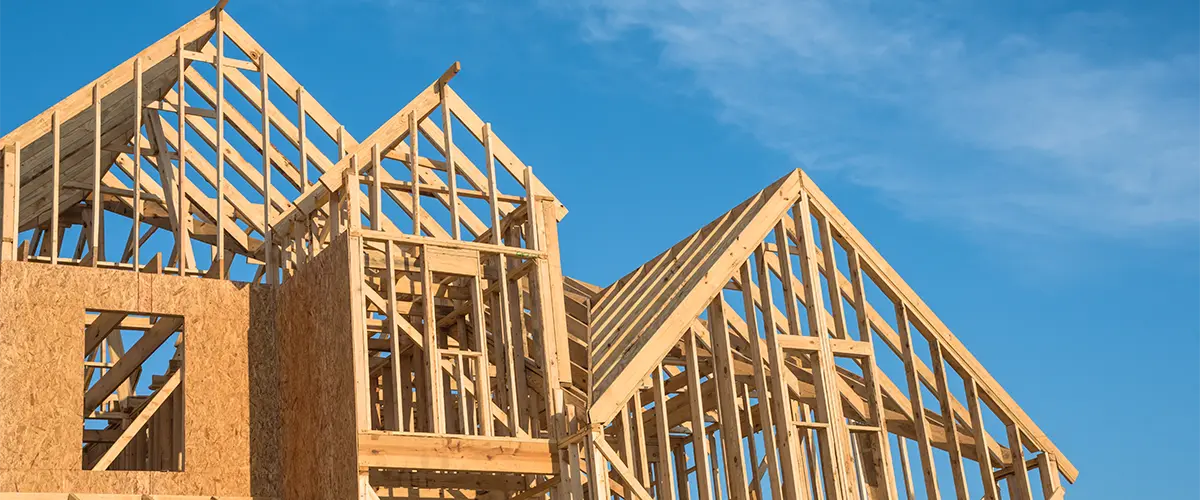 Time To Get Your Well-Deserved Kitchen Remodel!
At Offcut Interiors, we make sure that every aspect of your home renovation project is enjoyable and stress-free.
We value communication with you throughout the entire process to ensure that all of your expectations are met. In the end, you'll have a beautiful one-of-a-kind design tailored specifically for your Sun City home – no detail overlooked!
Rest assured knowing that everything will be taken care of from beginning to end with Offcut Interiors.
Get ready to experience:
Take The Last Step In A Long-Overdue Upgrade