Best 5 Bathroom Remodeling Companies In Sun City, AZ
Ready to work with the best bath remodeler in the area?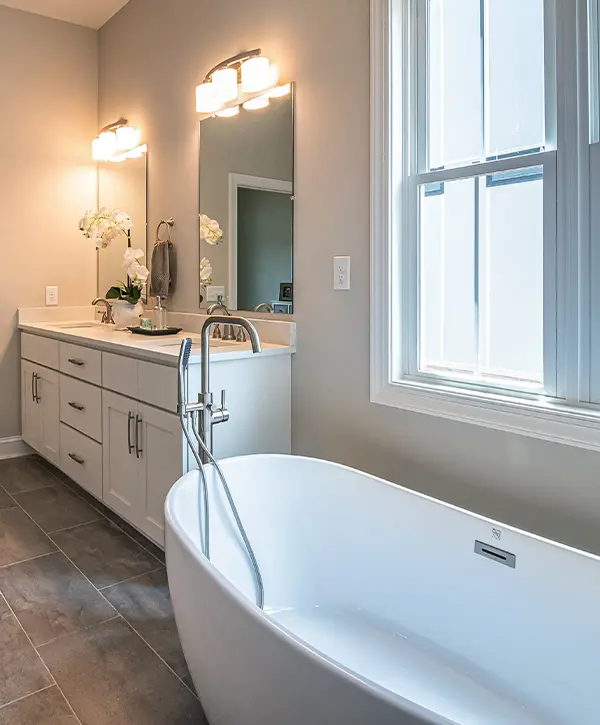 Choosing between multiple bathroom remodeling companies in Sun City to take on your home project might feel like it will never end. You may get suggestions from friends or family, or even strangers online, but the best way to pick a contractor is to do your own research.
If you're here, it means you went your own way and you want to research some of the best bathroom remodeling companies in Sun City.
Without further ado, let's start with the best 5 bathroom remodelers in Sun City!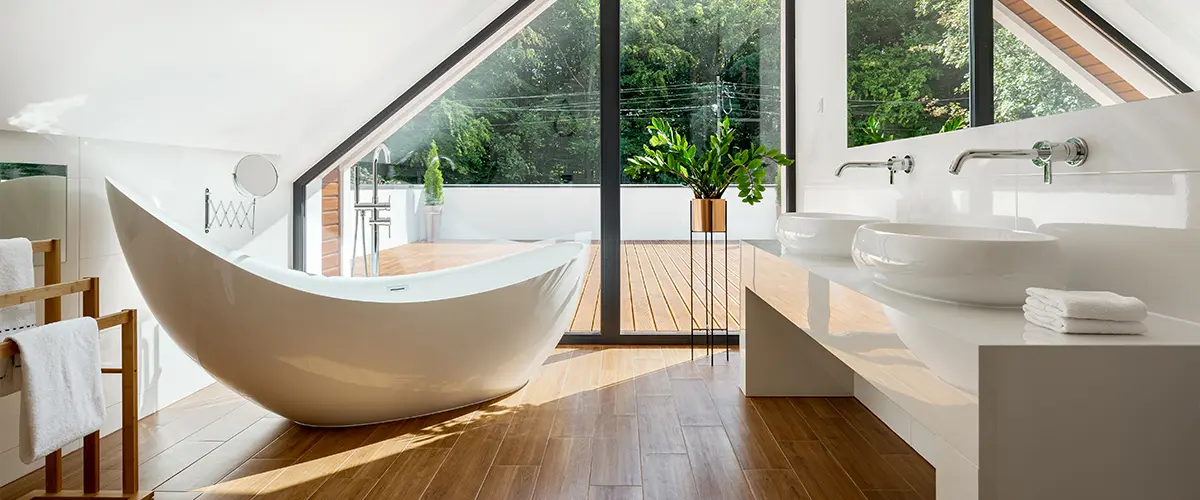 1. Starting With Offcut Interiors
We've been providing homeowners in Sun City, AZ, and the surrounding areas with premium bathroom remodeling services since 2017.
We truly care about your wellness and want to offer you a new space tailored to your changing needs and preferences. Be it your forever home or a place you come to relax during your vacations, we'll make it easy for you to upgrade the comfort of your bath.
Our team is passionate about setting a higher standard for remodeling Sun City. To make that happen, we're focused on even the smallest details and always keeping your needs and preferences our top priority.
We'll even get the building permits for you!
Take Full Advantage Of A Complete Remodeling Service
Besides a top-notch product and service, you'll also get some perks that no other contractor in Sun City offers. In fact, all these perks will ensure you'll love your remodel, and you'll come back for more!
Homeowners In Sun City Love Their New Bathrooms
With us, you'll get a new bathroom tailored to your changing needs, just like your neighbors did.
Hunter was quick, precise and very professional.
I had some very damaged baseboards that neede to be replaced and they look amazing.
Would highly recommend!
Hunter completed a master bath remodel for us and we're were extremely happy with the results.
Great work, excellent price, outstanding communication and very professional!
I would strongly recommend Offcut for any similar project.
2. Crosspoint Contracting LLC
Crosspoint Contracting LLC is a family-owned and operated general contracting company based in Phoenix. They're licensed, bonded, and insured to contract for most residential and commercial construction projects.
They take pride in their personal and intimate customer experience, thorough communication, accurate project cost, and realistic timelines.
Crosspoint has over 16 years of experience in remodeling and working with customers to achieve their vision. Besides their experience in construction, Crosspoint also has over 30 years in the customer care industry so you can be confident you are in great hands.
Crosspoint can be a great contractor to work with but keep in mind that they're not specializing in bathrooms only.
Cliff and Bryce with crosspoint contracting did a fantastic job with the updates to our home. 
They completely remodeled our master bathroom, installed new flooring throughout and painted the interior. The quality of the work was great, the workers were professional and worked fast to complete the job on schedule. 
Cliff does a great job laying everything out so there are no surprises. Highly recommend crosspoint!
Crosspoint Contracting built out our office condo from an empty shell and we are thrilled with the results. 
Cliff was awesome to work with, from the initial bid to the completion of the job. He completed it on time and as quoted and was genuinely great to work with. 
He stays on top of the progress and deals with any problems that come up right away. I would hire him again in an instant!
3. Silverado Bath and Remodel LLC
Silverado Bath & Remodel, LLC is a branch of Silverado Construction, LLC with more than 15 years in the industry. Due to popular demand from customers across Arizona, they have started to focus on solid surface installations.
They offer solid surfaces available in a wide range of colors, profiles, and textures. They're truly sophisticated, easy to care for, and long-lasting product that makes homeowners in Sun City love them.
Their service is unique because their solid surfaces are customizable! You can pick extra features like caddies, benches, and shelves to be included!
Silverado was great! They tore out two of our 20 year old fiberglass tubs and put in two walk in showers. 
We also had the vanities replaced and everything came out perfect. We love our new showers. Troy and his crew were fantastic
They just finished remodeling my guest bathroom. 
Dale and Bob were super friendly, on time and professional. I would highly recommend them to anyone.
4. Sun City Kitchen & Bath
Sun City Kitchen & Bath was opened by two brothers, Brian and Bradley Wrosch at the end of 2009.
Brian has been in the remodeling and construction industry for 13 years. He worked a few years with carpentry and then moved into kitchen and bathroom remodeling.
Brad was there to help Brian out and always enjoyed working with his brother on projects. He has a degree in Mechanical Engineering from the University of Michigan-Dearborn.
Brian became a licensed contractor in Arizona in 2009 and so they started Sun City Kitchen & Bath!
Sun City Kitchen and Bath provides homeowners with the highest level of workmanship and honesty. From cabinets and countertops to plumbing and flooring, you'll get a great service and a great team to work in your home.
Brad and Brian were awesome to work with during our shower renovation. They are professional, courteous, and pay attention to details. 
The workmanship they did was great, at the end of the work day the area was always cleaned up. 
Their entire team was great!! Can't say enough. Thank you so much for a great experience.
We had new countertops installed in our kitchen. The appointment was thorough, with many samples available. 
The lead time was shorter than anticipated and the install team did a great job. 
Highly recommended for an updated look to your kitchen or bath.
5. Desert Valley Concepts Inc
Desert Valley Concepts Inc is a design/build firm that focuses on creating lovely kitchens and bathrooms, along with the perfect cabinets that'll go in your new space.
By having a "turn key" experience, they got rid of all the troubles that come with trying to manage different contractors who do not communicate well. They're offering you an all-in-one service that's driven by your vision.
They work as a team with a common goal: "To provide a great experience for the client while putting honesty, integrity and exceptional quality before anything else"
From the very beginning, their client's interests were their #1 priority.
Linda at Desert Valley Concepts replied immediately to my request for an estimate to install new countertops in my kitchen. 
All of the employees were very professional and a pleasure to work with. Best of all I absolutely love my countertops. 
I recommend DVC to everyone. Thank you!
Desert Valley Concepts built us a beautiful bar unit on an entire wall in our living room that we get a million compliments on and enjoy every day. 
They also built other cabinets and a beautiful wall unit in our den. Everything was done perfectly and they were a pleasure to work with. 
We would highly recommend working with them.
With so many bathroom remodeling companies in Sun City, it can be tough to choose who to entrust your project with. Fortunately, we're here to help!
If you want your home to look its best and pay a fair price, then we're the company for you!
But if you're only looking for a resurface or a simple shower conversion, there are dozens of companies that can take care of that too.
The question is, do you want to finally see the project through, or get a real investment that'll boost the comfort, efficiency, and value of your bathroom?
Give us a call today at (480) 999-6134 if you're ready to upgrade your bathroom in Sun City! Offcut Interiors makes remodeling bathrooms easy, and we would love to help bring your vision to life.