The Best Home Remodeling In Phoenix, AZ
Home remodeling has never been easier in Phoenix, AZ! Discover for yourself!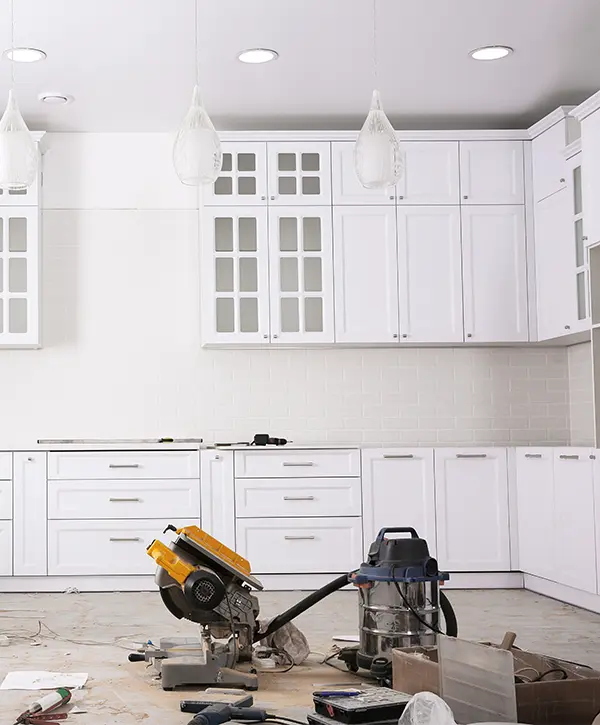 From the beginning, Offcut Interiors has been devoted to making Phoenix, AZ, homeowners proud of their home remodeling projects.
Whether you're interested in remodeling your entire kitchen, updating your bathroom shower, or finishing your basement and transforming it into a living space – we've got you covered with complete and thorough home remodeling in Phoenix, AZ!
We'll make everything possible for your new space, and our process will guarantee you'll love your upgraded home more than ever before!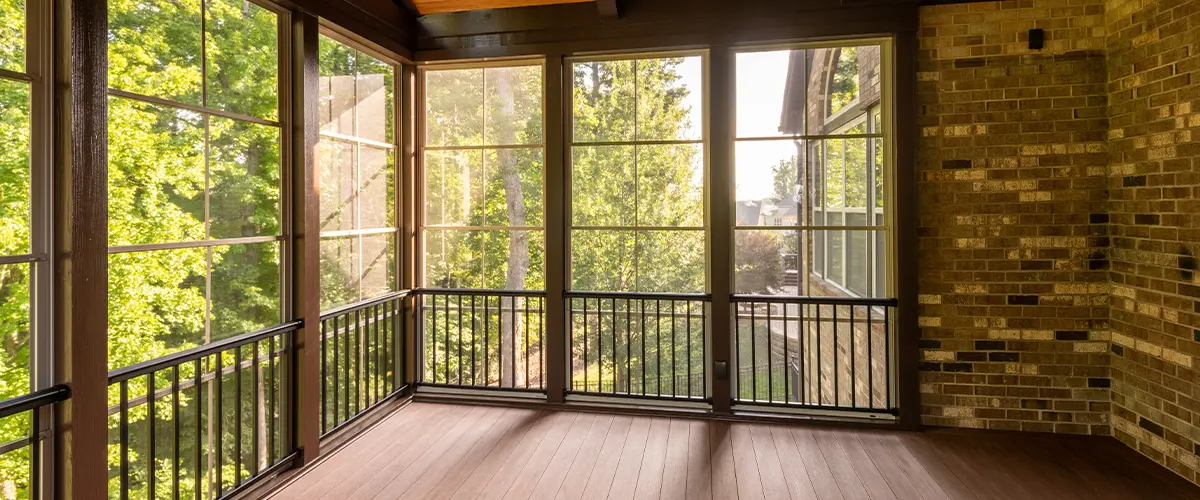 A Home Remodeling In Phoenix Like Never Seen Before
Your needs and desires become our top priority, and every team member will commit themselves to deliver an outstanding product. We'll all work together to see your vision come to fruition and do everything in our power to ensure you are successful with your investment!
Time To Get Your High-Quality Home Remodeling In Phoenix!
After years of experience, we at Offcut Interiors understand that devoting time to uncovering what you want and need is essential in ensuring a successful project.
We understand the value of your satisfaction, which is why we are dedicated to ensuring you have complete transparency into all aspects of your home remodel. You'll be in the driver's seat of your project, calling all the important shots and seeing all the moving pieces come together to recreate your vision.
You'll get a home remodel that will stand the test of time, boosting your property's value and making it more appealing for potential buyers when you want to move on.
Check out our home remodeling offer and get your free quote today! Take the plunge and make a serious investment in your home.
Homeowners Love Their New, Repaired Homes In Phoenix, AZ
We take great pride in our work – and it shows. Hundreds of Phoenix homeowners have proudly brought their vision to life with us, creating a home they're proud of and adore. Take a look at what some say about working side-by-side with us:
Hunter was quick, precise and very professional.
I had some very damaged baseboards that neede to be replaced and they look amazing.
Would highly recommend!
Hunter completed a master bath remodel for us and we're were extremely happy with the results.
Great work, excellent price, outstanding communication and very professional!
I would strongly recommend Offcut for any similar project.
Different Home Remodeling Ideas
Regardless of what's your home remodeling plan, we'll make it happen the right way. Whether you need us to build a new roof from scratch or remodel a half bath – we have all it takes to see your project through.
Here are some common home remodeling projects in Phoenix, AZ.
Your roof not only adds to the aesthetic of your home, but more importantly, it keeps you and your family comfortable during the hot summers here in Phoenix. How else would you protect your home from such extreme temperatures than with an energy-efficient roof?
Without proper insulation, home energy efficiency decreases significantly, making it difficult to maintain a comfortable temperature indoors. Moreover, rainwater seeping into your attic can harm drywall and ceilings, while birds nesting there will leave behind a mess of feathers and foul odors.
Investing in a new roof and remodeling your attic are the most effective solutions to these problems!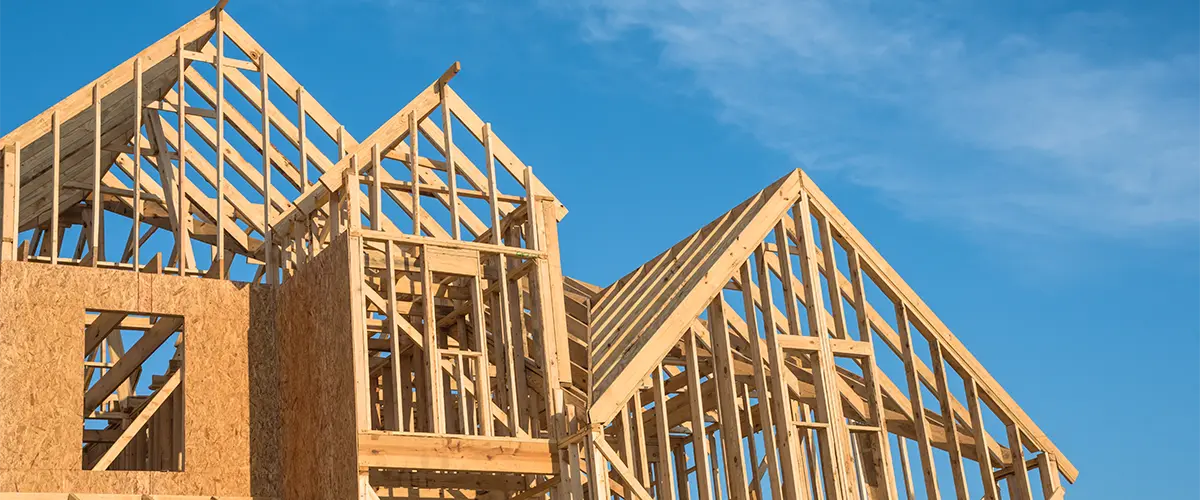 Achieving a tranquil and inviting bedroom is essential for achieving an atmosphere of relaxation in your home. Transform this space into your own private sanctuary, tailored to make you feel truly at ease.
With only a few straightforward alterations such as adding a fresh coat of paint, replacing outdated flooring, and investing in modern furniture, you can bring your space to life! Moreover, new lighting fixtures will further enhance the beauty and comfort of your room.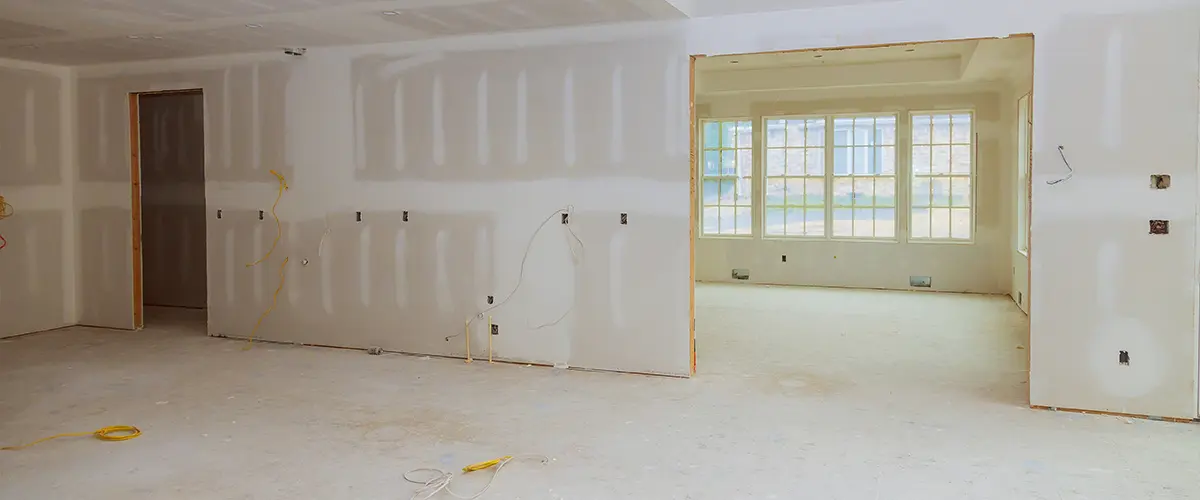 At Offcut Interiors, we are passionate about remodeling kitchens because we know the significance of this room – it is where memories and laughter can be shared over a delicious meal.
Kitchens are areas that need to look amazing yet also function efficiently. Luckily, after hundreds of kitchens remodeled, we can now say for a fact that we make bring any vision to life by tailoring your kitchen remodel according to your exact needs.
We offer a complete kitchen remodeling service in Phoenix and surrounding areas, so don't hesitate on requesting a quote and seeing our craftsmanship for yourself!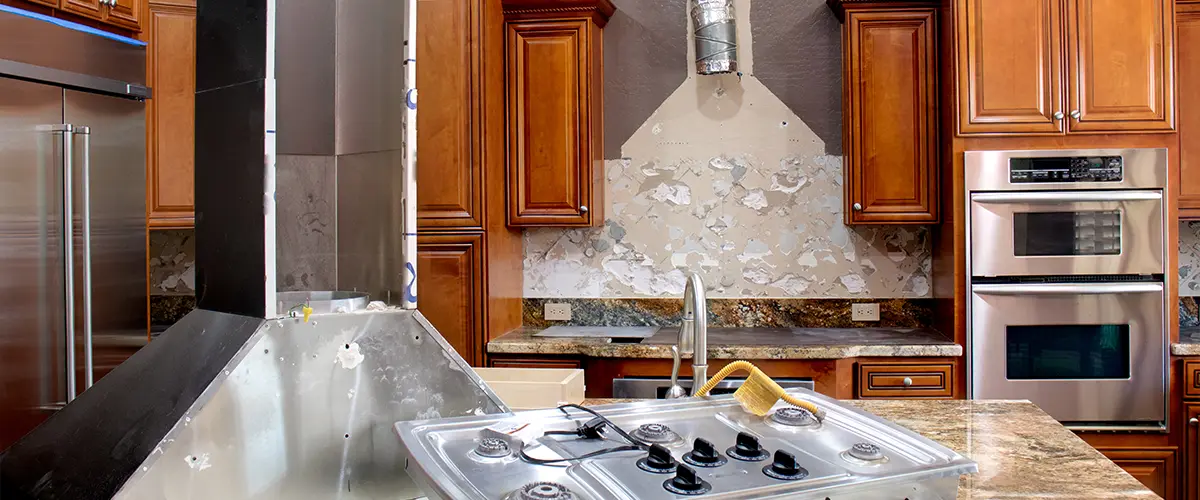 Remodeling your bathroom increases its efficiency and makes mornings less of a headache. We love working on these projects because we know the intrinsic value of a highly efficient bath tops any return on investment.
Some of the homeowners' favorite upgrades for their bathroom remodels in Phoenix are glass-enclosed showers and freestanding tubs, in baths with a lot of natural light.
No matter your vision, we're more than confident we can make it happen and deliver a spectacular product that'll make you proud of your home again!
Check out our bathroom remodel offer in Phoenix and request your free quote! You'll get the best remodelers in town that'll deliver you a pristine new bathroom that's truly yours.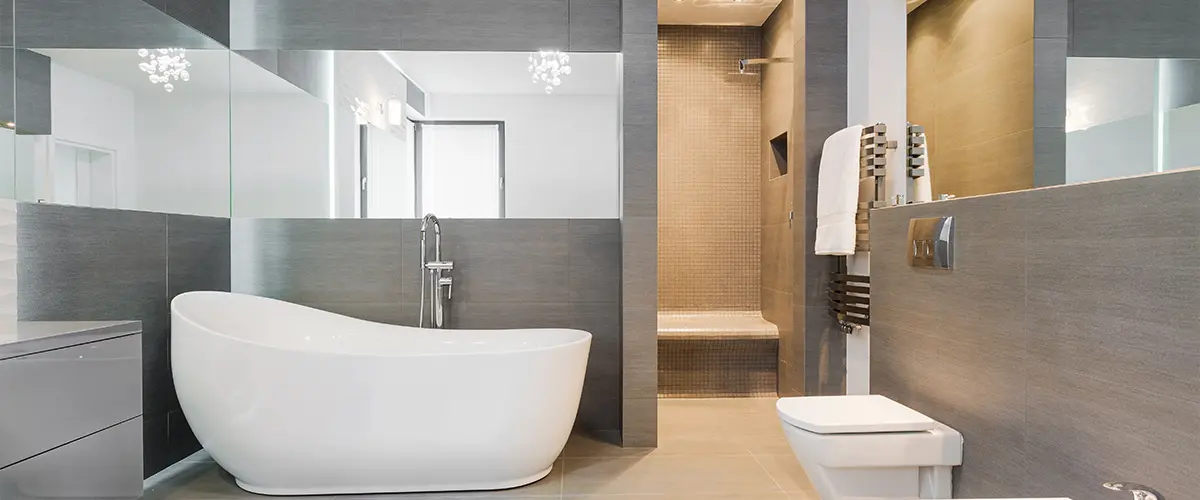 Finishing a basement yields as much as %70 ROI, but remodeling this space is essential to really tap into the full potential of a basement. New flooring, insulation, ceiling, and a safe electrical system will make your basement liveable, and it's up to you to determine how you want to use the extra room!
Many of our clients choose to transform their basements into an office, a man cave, or an extra living space with a bedroom and a bath.
Each of these options will bring a different functionality to your basement, but they're all worth it!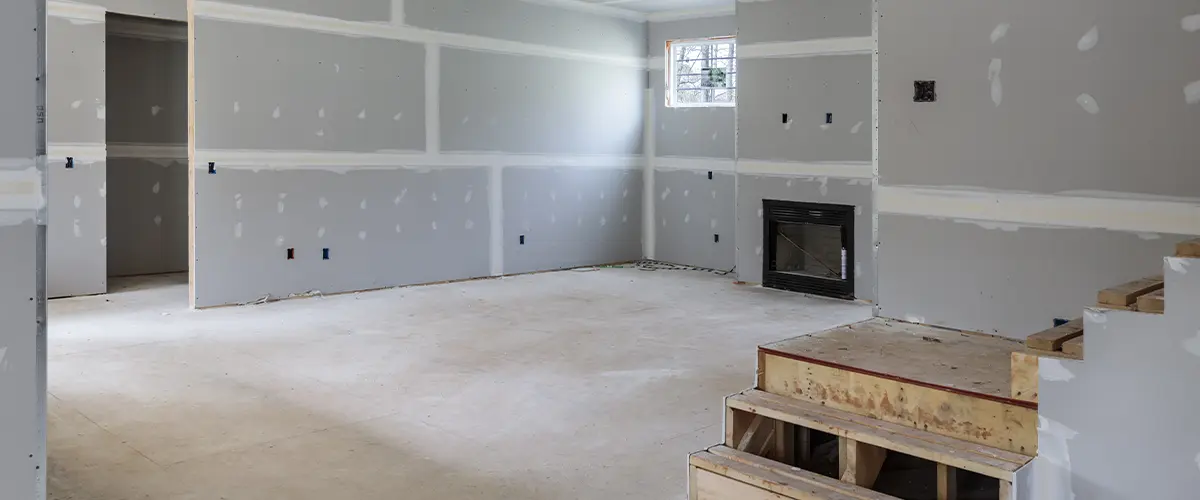 Other Upgrades That Make Your Life Easier
Here's What Your New Bath Can Look Like
If you're looking to get an excellent bathroom, look no further! Our complete service offers what you need to achieve the perfect result. take a look at our gallery for some inspiration!
Your Stress-free And Effortless Home Remodeling Project
Home remodeling doesn't have to be a stressful experience. With Offcut Interiors in Phoenix, you can rest assured that your home improvement project will be completed smoothly and enjoyable – an experience so good, it'll make you return for more!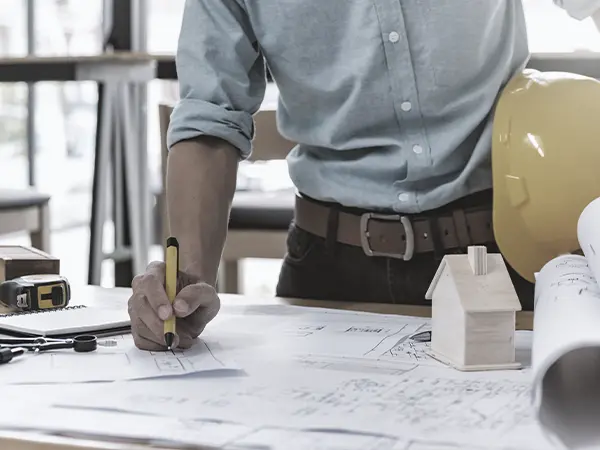 Let's figure out the best solution for your home!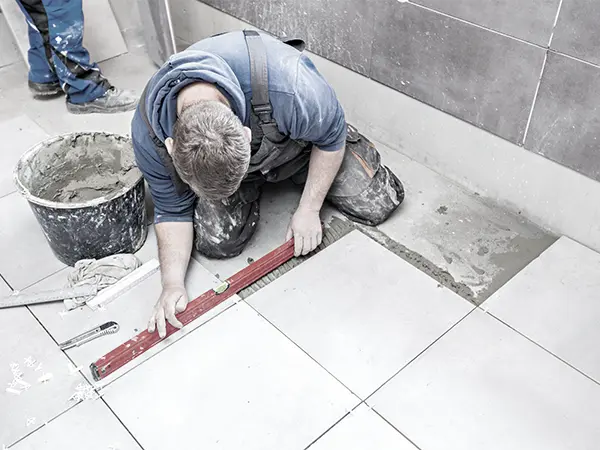 Sit back, relax, and enjoy your home being upgraded by our pros!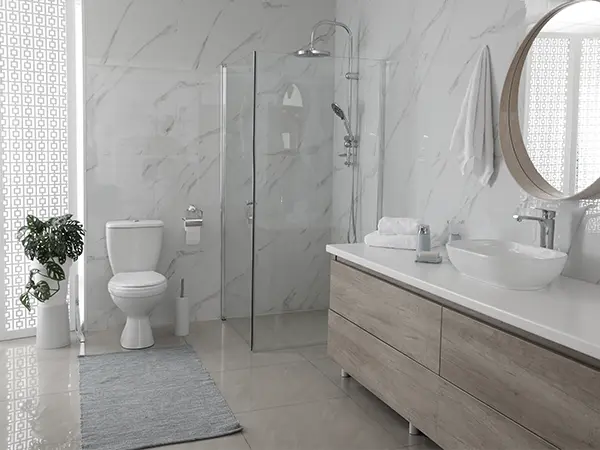 Your new space is ready! Show it off to your friends!
Frequently Asked Questions
The expenditures of renovating your home can fluctuate drastically depending upon the size, spaces that you're revamping, and degree of furnishings chosen. For instance, a single-room remodel may simply cost $20k, while a more exhaustive update to an entire 2,000-square-foot house could demand hundreds of thousands of dollars in investments.
After our initial consultation, you'll receive an accurate pricing quote for your upcoming project, so you'll know exactly what to expect and how to budget.
The timeframe of your next home remodeling project may extend from several weeks to numerous months, depending on its complexity. Your particular venture will depend on the labor required for completion.
Our highly talented in-house craftsmen and trade partners will ensure your project is finished with the utmost care, quality, and expertise.
We strongly advise people to move out while renovating their homes when feasible. This recommendation is based on possible plumbing and electrical changes, wall rearrangements inside the house, or working across different levels of the dwelling.
Fortunately, there are scenarios where you may not need to vacate your home. For instance, if the renovation is in a second-story bathroom and since you can still utilize the master bathroom during that time, moving out would be unnecessary.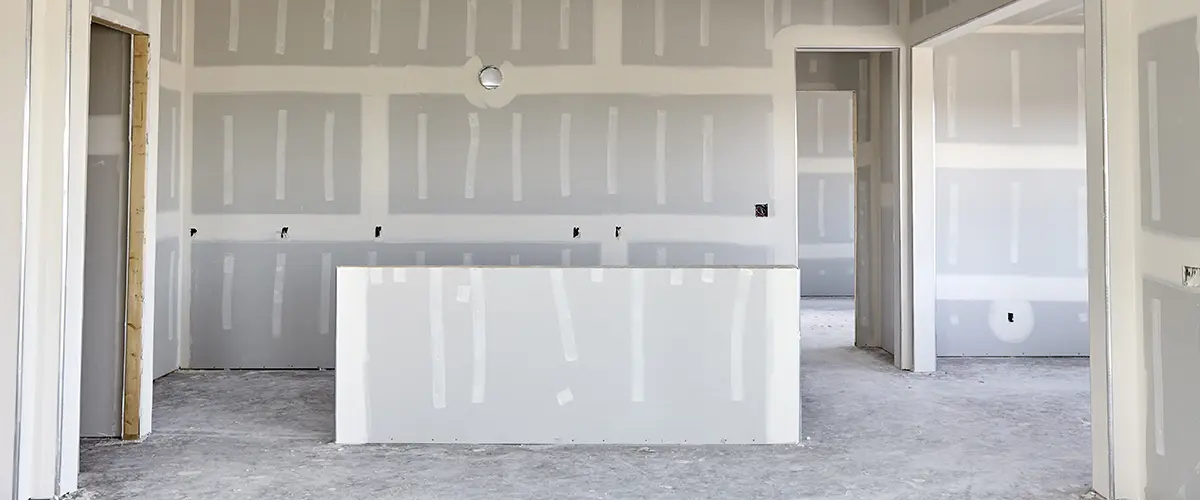 High-quality Home Remodeling That Improves Your Life
No matter what type of home remodeling job you're starting, each one results in a more comfortable and functional home with an improved aesthetic.
Update your roof, bedroom, basement, kitchen, or bathroom, and enjoy the newfound coziness of your home as you make priceless memories. Or replace your exterior siding and give your neighbors another reason to envy you.
Offcut Interiors gives you the most efficient home solutions to upgrade your property, and our seamless process will guarantee you'll love the journey!
Reap all the benefits of working with a top-tier contractor and enjoy:
Take The Last Step In A Long-Overdue Upgrade