The Best Kitchen Remodeling In Peoria, AZ
If you're planning a kitchen remodeling in Peoria, AZ, we've got you covered!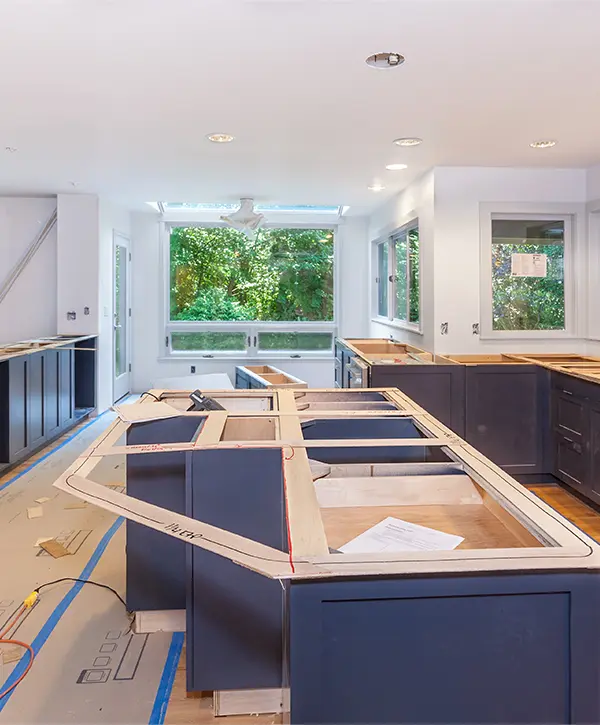 If you're interested in kitchen remodeling in Peoria, AZ, Offcut Interiors can provide tailored solutions that meet your specific needs and preferences.
As a premier remodeler in Peoria, we have years of experience creating spectacular kitchens that you can be proud of again. Our goal is to help homeowners rediscover their love for their kitchens, and we're dedicated to ensuring your complete satisfaction with your new space.
We prioritize your needs and preferences and do our utmost to ensure that your kitchen meets all your evolving requirements and desires.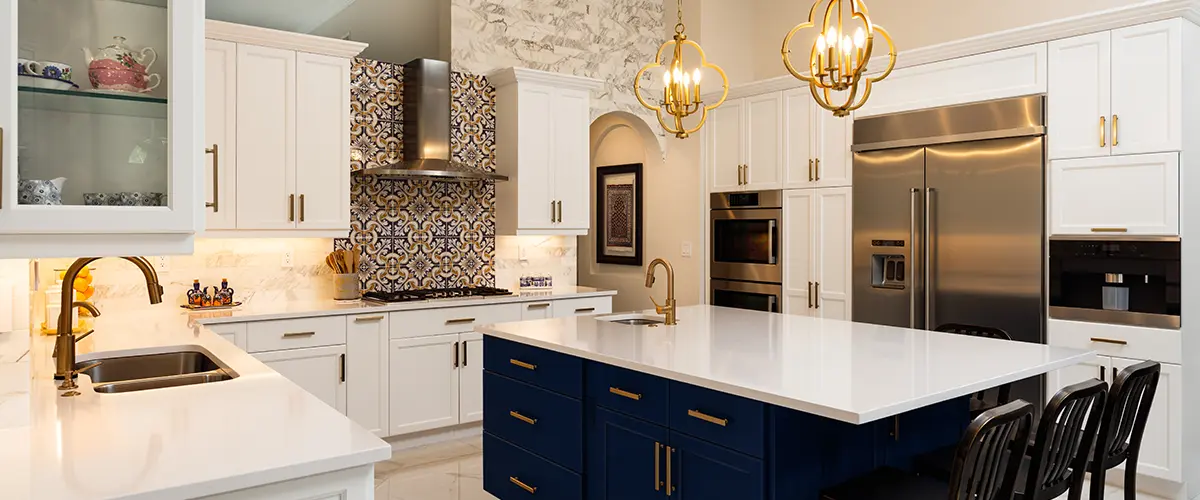 A Kitchen Remodel That Keeps Giving
At Offcut Interiors, we strive to exceed your expectations by consistently delivering on our promises and offering the perks that only top-tier contractors do. We value you, your time, and your investment, so we'll go above and beyond with our service!
Get Your Premium Kitchen Remodeling In Peoria, AZ
Finding a trustworthy remodeler who can take on your project and deliver the superior product that you were after is not always easy. In fact, you'll have to dodge dozens of contractors overselling their services.
At Offcut Interiors, our goal is to show homeowners that our approach to contracting is different.
We are committed to enhancing Arizona's remodeling industry and giving homeowners a high-quality kitchen remodeling service that guarantees your complete satisfaction.
You'll enjoy a reliable team of craftsmen that won't think twice about going the extra mile to see you happy with your new space. Over-delivering is at the core of our business, guaranteeing every job we take on is up to the highest quality standards.
Homeowners Love Their New Kitchens In Peoria
Many homeowners, just like you, have already transformed their kitchens and are very satisfied with the remodeling process. We have received positive feedback, and we believe that many of them will choose to work with us again. Here's what they liked about it:
Hunter was quick, precise and very professional.
I had some very damaged baseboards that neede to be replaced and they look amazing.
Would highly recommend!
Hunter completed a master bath remodel for us and we're were extremely happy with the results.
Great work, excellent price, outstanding communication and very professional!
I would strongly recommend Offcut for any similar project.
Type Of Upgrades And Materials
Choosing upgrades for a kitchen remodeling project can be difficult because of all the options you'll be faced with. Our experts will help you pick the most practical and cost-effective solution for your particular needs, but if you'll want to indulge in the best upgrades on the market, by all means, do it!
Let's see some of the most popular kitchen upgrades and materials.
Kitchen cabinets are probably the most popular upgrade for homeowners remodeling their kitchens. These take up the most space in the room, and they really set the mood and style of your kitchen.
Kitchen cabinets can be:
According to KCMA, the best ROI comes from semi-custom cabinets, so if you're planning to raise your home's value and get more money from it, these are the way to go.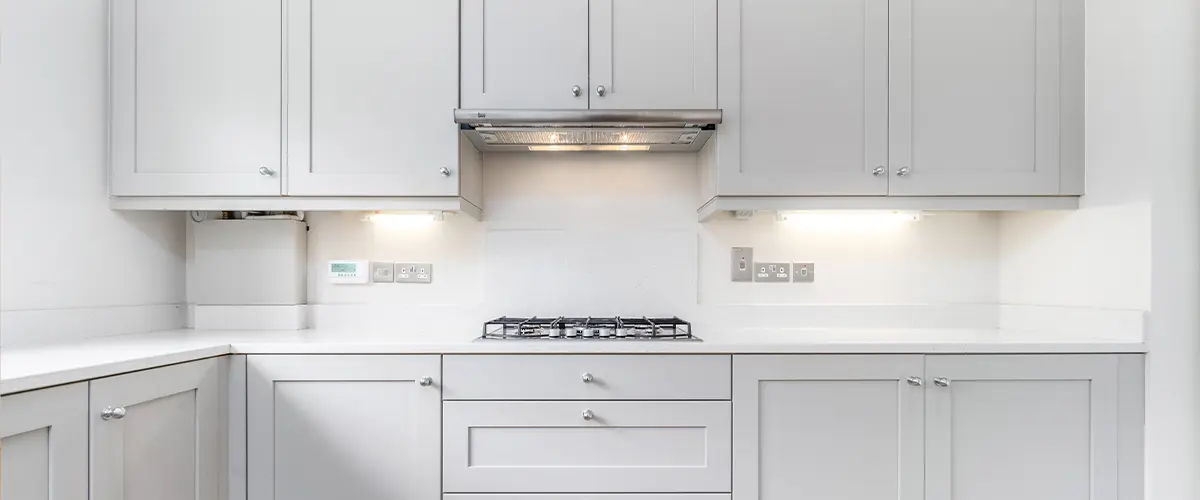 Hardwood floors may not be suitable for kitchens or bathrooms due to their susceptibility to damage from water spills and stains.
Luxury vinyl planks or tiles are a great alternative. Although porcelain or ceramic tiles are also good options, they come at a higher cost and are more difficult to install.
Refinishing is a great option to consider if you want to give your hardwood floor a fresh look. Even if you have a tight budget or simply love your wood floors, it's worth the additional maintenance. Just remember to seal and treat the wood to maintain its quality regularly.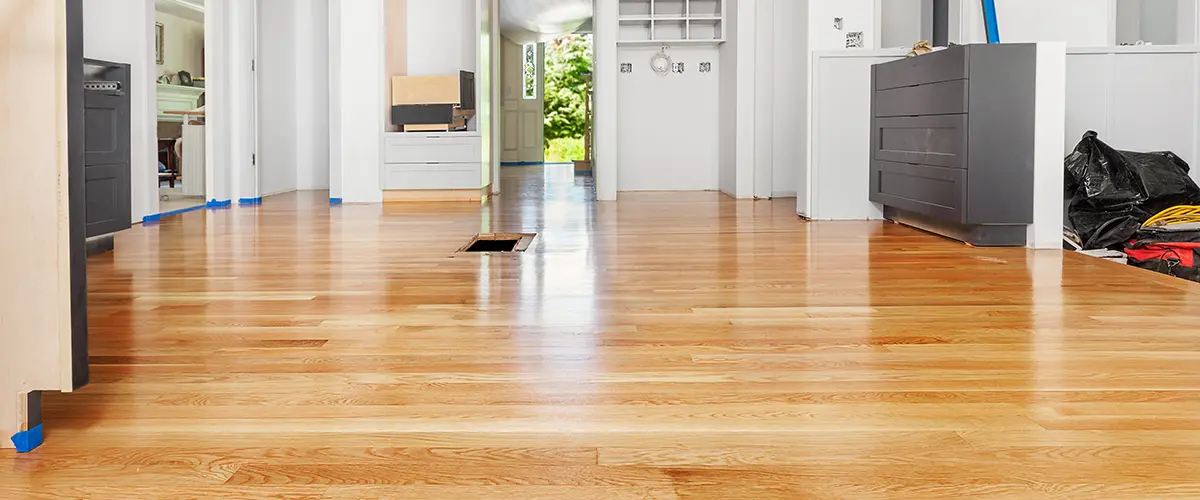 If you are installing new cabinets, it is necessary to replace the countertops as well. This will ensure that they match the new design and create a cohesive look throughout the space.
Granite and quartz countertops are popular among homeowners in Peoria, AZ due to their appealing appearance and lasting durability. Quartz, a man-made stone, is especially ideal for busy kitchens as it's even stronger than granite. While it may come at a higher cost, it's considered the superior choice for countertops.
Soapstone or marble are more upscale options that uplift the vibe of your kitchen. However, both of these materials are softer stones, so they're less resistant than quartz.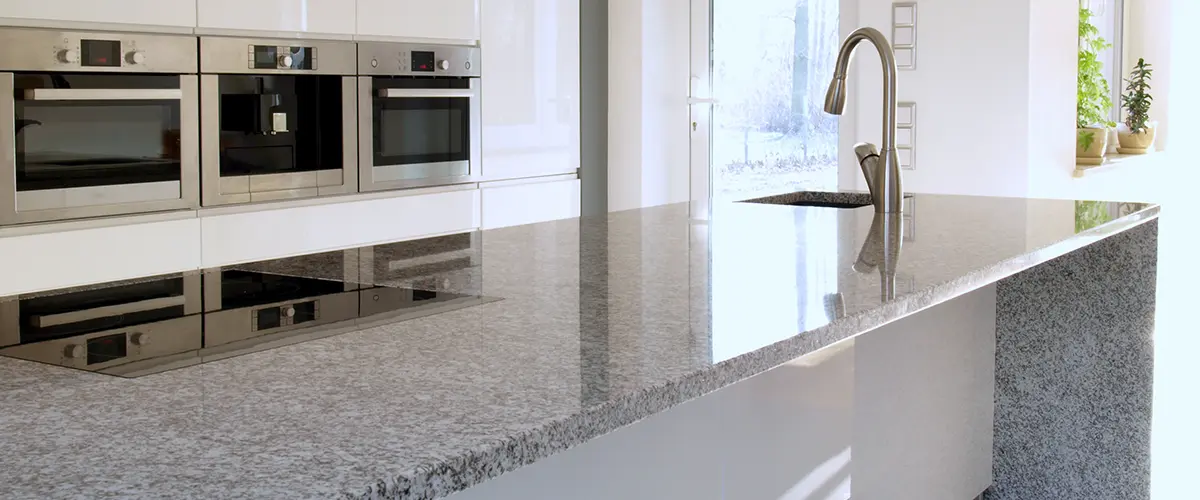 In guest bathrooms, the sinks are primarily for aesthetics and serve as a focal point. However, in kitchens, sinks must be extremely functional and able to meet various needs.
Two sink styles that match any design are drop-in and undermount sinks, as they are both very popular.
The choice between an undermount and a drop-in sink is primarily aesthetic.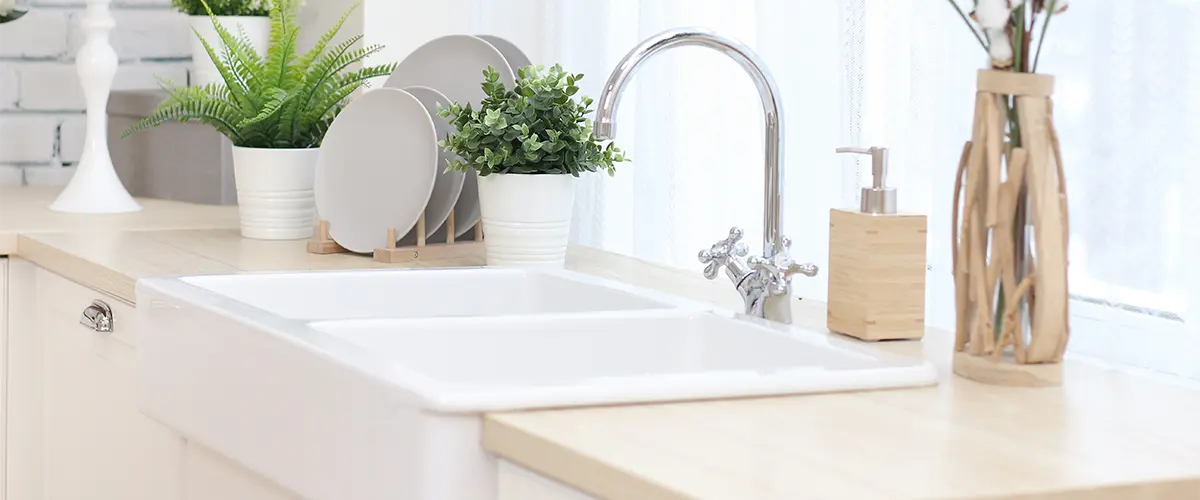 Other Upgrades That Make Your Life Easier
Here's What Your New Bath Can Look Like
If you're looking to get an excellent bathroom, look no further! Our complete service offers what you need to achieve the perfect result. take a look at our gallery for some inspiration!
A Quick And Simple Kitchen Renovation Process
We understand that remodeling can be a source of stress, so we make every effort to ensure you feel at ease and satisfied throughout the process. We aim to exceed your expectations and ensure that you adore your newly renovated space.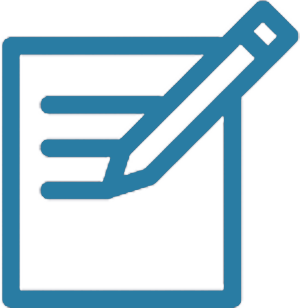 Fill Out Our Contact Form
Contact us via our form or by phone, and let's discuss your project!

We Work Our Remodeling Magic
We begin renovating your kitchen and always keep you in the loop.

Have Fun In Your Incredible New Kitchen
We'll have our final walkthrough, and then you can enjoy your new kitchen!
Frequently Asked Questions
Kitchen remodeling in Maricopa County, AZ, costs between $30K and $80K for a full kitchen remodel. This can include new or refinished cabinets, a new countertop, sink and faucet, light fixtures, and new floor & wall coverings. If you want upscale materials and you have a larger space than usual, expect to budget over $100k for your remodel
A simple kitchen remodel typically takes about two weeks to install new countertops, sink and faucet, lighting, paint, and cabinet handles. However, a more extensive remodel can take anywhere from 4 to 6 weeks, depending on the intricacy and design of the project.
I'm Hunter, the owner of Offcut Interiors and the mastermind behind your successful project. I only work with the finest tradesmen in Peoria, AZ, all licensed electricians, plumbers, gas technicians, and builders ready to deliver the industry's highest standards. I will personally supervise your project and ensure everything is up to the highest standards. Throughout your project, you can contact me easily and discuss any concerns you might have.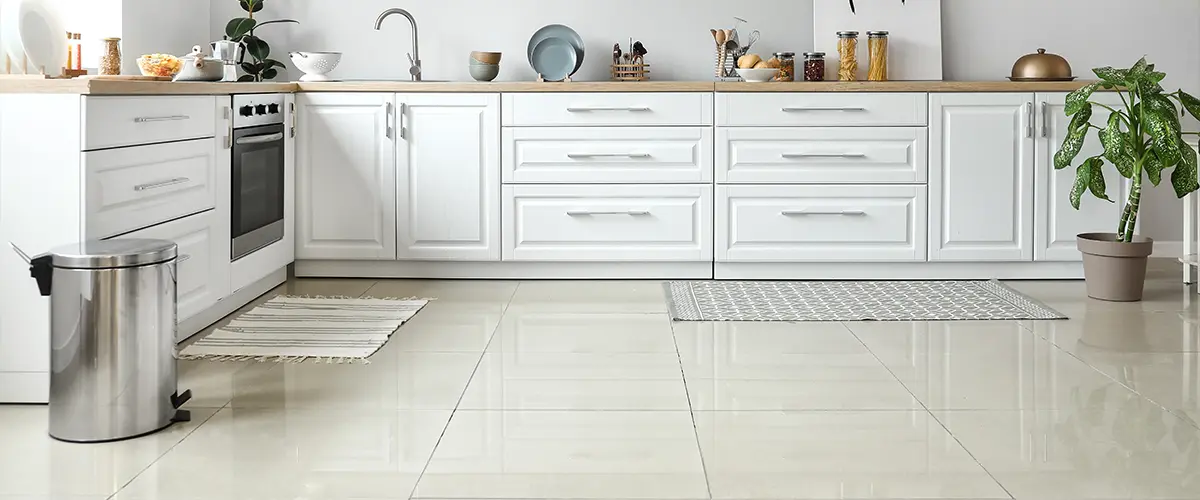 Uplift The Functionality And Vibe Of Your Kitchen
If you've been living in a dated kitchen that doesn't meet your requirements anymore, it might be time to give it a quick makeover.
While kitchen remodeling can be an extensive project with lots of moving pieces, we'll make sure your process goes smoothly, and you'll avoid any stress or anxieties that these projects might bring.
At Offcut Interiors, we don't just offer the most cost-effective solutions for your new kitchen, but we'll ensure you'll fully enjoy the excitement of remodeling your kitchen!
You'll get:
Make Your Kitchen Feel Yours Again!