The Best Home Remodeling In Peoria, AZ
Home remodeling has never been easier in Peoria, Arizona!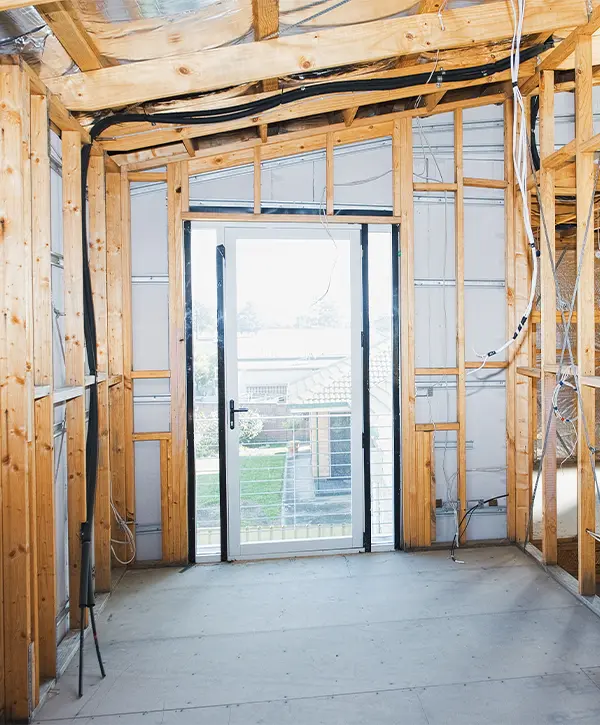 If you're looking for high-quality home remodeling in Peoria, AZ, Offcut Interiors has the most cost-effective solutions that you can find around here!
We're builders with a lifetime of experience and a passion for remodeling that can't be surpassed by anyone.
Transform your home remodeling project into a real investment with Offcut Interiors, and fully enjoy the excitement of remodeling your home!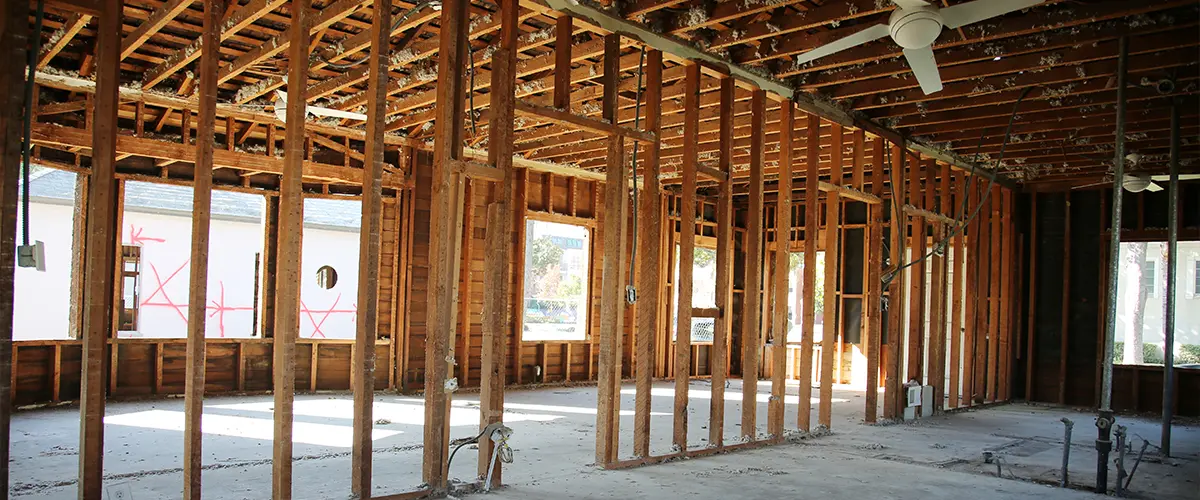 Home Remodeling In Peoria Is Now Coming With Extra Perks!
While many other contractors in Peoria stick to the basics, we go the extra mile to offer you the perks that nobody else around here does.
Get Superior Home Remodeling In Peoria, AZ, Today!
According to DataUSA, in 2020, the median property value in Peoria was $282,000. It's only natural that homeowners want to boost that number by a few thousand dollars.
And the best way to do so is with a home remodeling project.
Be it a kitchen, bathroom, bedroom, or an entire home remodel, Offcut Interiors has got you covered! We take care of all remodeling projects, and we're the go-to company for many homeowners in Peoria.
You'll get a remodeled home that will last a long time, increase your property value, and make it more appealing for your family or future buyers. Besides these, you'll enjoy an effortless remodeling process that aims to minimize the stress and anxieties of your project.
Check out our home remodeling offer and get your free quote today! Take the first step toward a more comfortable and functional home now!
Homeowners Love Our Complete Home Remodeling Service
Nothing is more important to us than our customers, and we are humbly thankful for the opportunity to assist hundreds of homeowners in making their dreams a reality. Allow us to share what they have said about working with our company!
Hunter was quick, precise and very professional.
I had some very damaged baseboards that neede to be replaced and they look amazing.
Would highly recommend!
Hunter completed a master bath remodel for us and we're were extremely happy with the results.
Great work, excellent price, outstanding communication and very professional!
I would strongly recommend Offcut for any similar project.
Different Home Remodeling Ideas
Home remodeling goes hand-in-hand with home additions.
They make your dwelling feel more personal, can hike up the resale value, and bring many other benefits that upgrade the quality of your day-to-day existence.
Here are some popular additions and home remodeling projects that our customers love:
If you want to build a new house or just add to an existing one, this is one of the most challenging projects to undertake.
Some common additions are building an in-law suite or guest room, adding a walk-out basement, a garage, or a kitchen bump-out. These are all great to increase the value of your property and boost its functionality.
A custom home building will allow you to create the perfect house for your and your loved ones.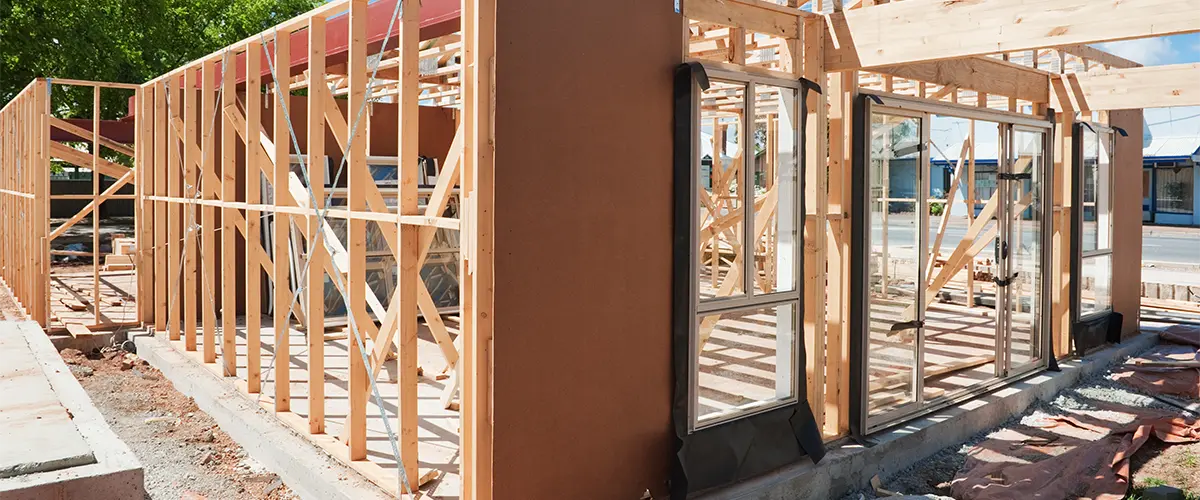 Sunrooms are ideal for those who want to bask in the natural beauty of their environment without facing unfavorable weather conditions.
Sunrooms are similar to solariums, but they're more affordable. The main difference is that solariums usually have a roof made of glass as well.
Sunrooms not only provide an ideal place to relax, but they can also serve as a gym, workstation or tranquil meditation spot. Plus, they bring in more value for your property and help it stand out from other homes on the market!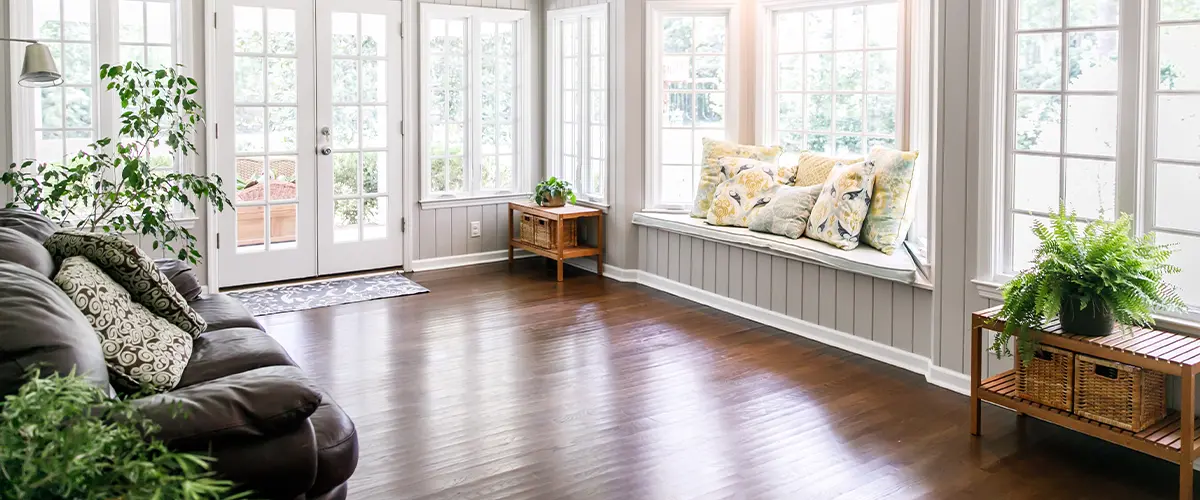 Owning a garage is an invaluable asset for any homeowner, as it provides unparalleled protection from harsh weather, unexpected accidents, and other damages.
Furthermore, garages offer additional storage space that can be repurposed into workshops or used to store items. 
So if you're okay with keeping your car in the carport outside, you can transform your garage into a workshop, a studio, or anything else that comes to mind!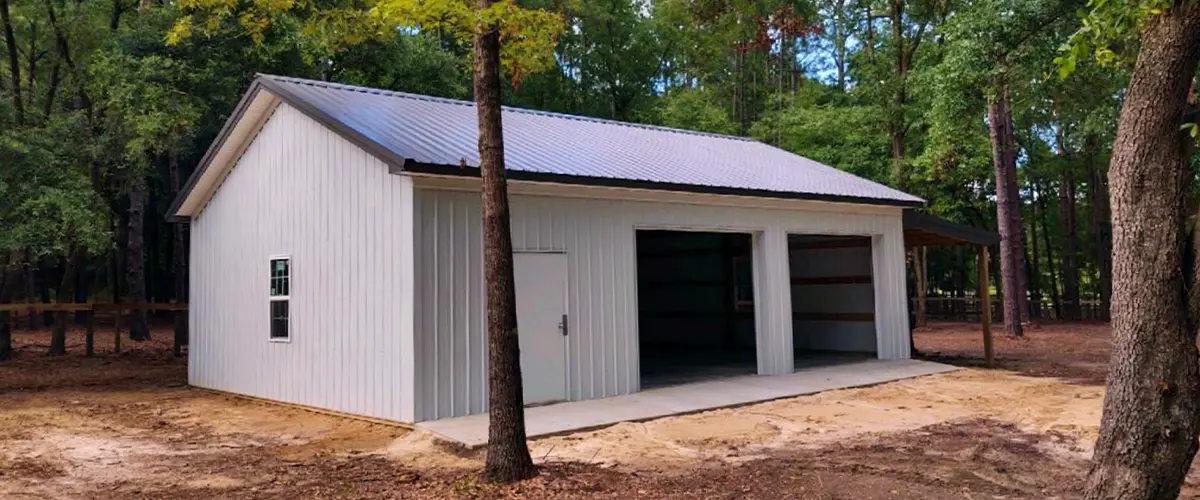 Don't let the darkness of your basement keep you from creating an inviting and comfortable living space. With a little bit of creativity, imagination, and hard work, your dreary basement can be transformed into something truly special!
Many of our clients in Peoria have already maximized the potential of their basements, turning them into a variety of spaces including bedrooms, playrooms for children, gyms and even home theaters.
At Offcut Interiors, we can remodel anything from a basement to an attic. No matter the size of the room or its use, we're up for any task, and you're up to get amazed with our top-notch service!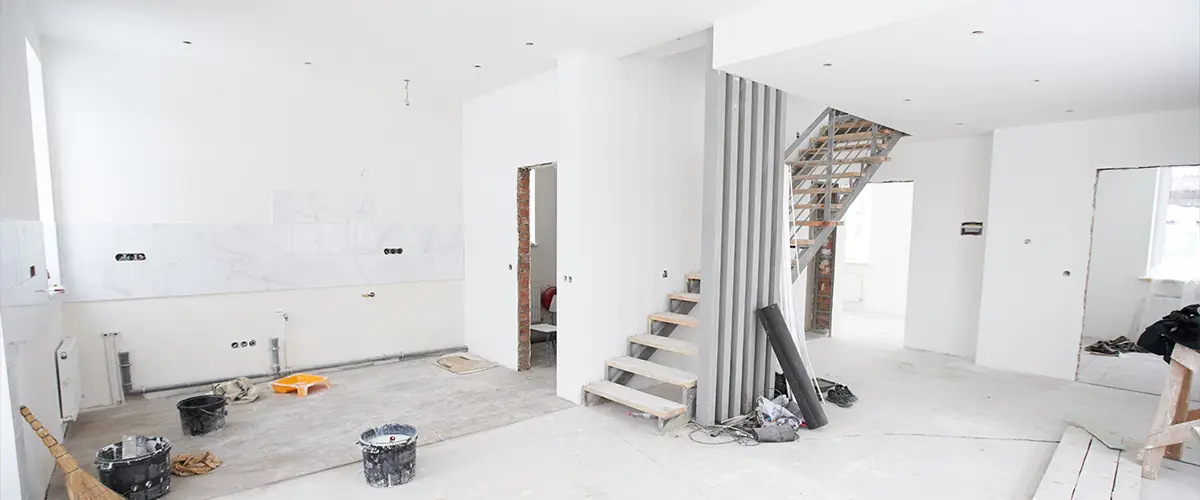 Other Upgrades That Make Your Life Easier
Here's What Your New Bath Can Look Like
If you're looking to get an excellent bathroom, look no further! Our complete service offers what you need to achieve the perfect result. take a look at our gallery for some inspiration!
Start Your Home Remodeling Project 10x Easier!
We created a system to ensure you remain calm and in charge during your home improvement job. You'll always be aware of the development of your project, so there will never be any unwanted surprises. Our process is simple, quick, and intuitive!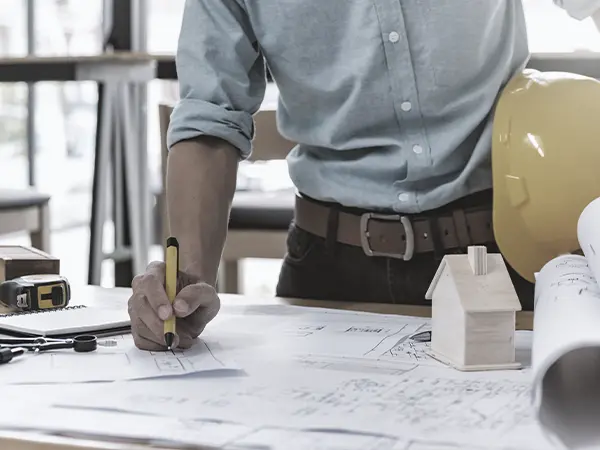 Let's figure out the best solution for your home!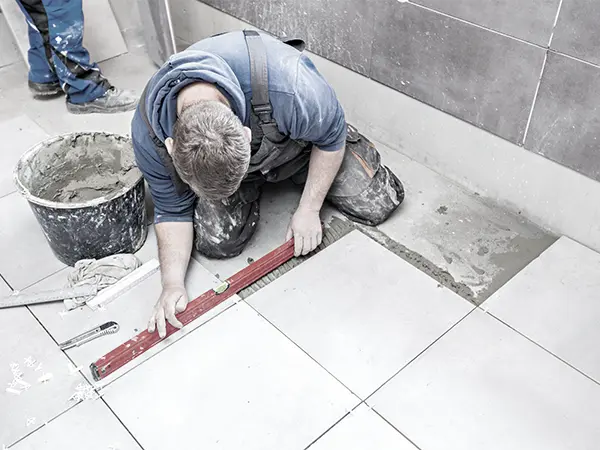 We start remodeling your space.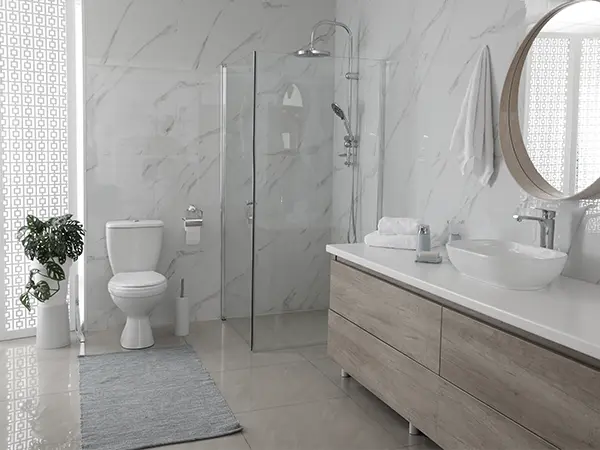 Your new space is ready! Show it off to your friends!
Frequently Asked Questions
Home remodeling costs vary depending on multiple factors, the most important being square footage.
As an example, a 2,500-square-foot house makeover in Peoria, AZ would cost around $95,000 and could include kitchen refurbishment, new flooring for the entire property, painting of all rooms to freshen up the aesthetics of your home and revamping one bathroom.
A mid-range home remodeling in Peoria can include moving some walls, redoing the plumbing and electrical installation, a small addition, painting the exterior of the property, and a kitchen and bathroom uplift. Budget at least $500k for this project.
No matter the scope of your project, painting, and flooring typically require two weeks while major home renovations can take 4-6 months to finish.
We understand that costs are an important factor when it comes to lodging and travel plans – so we will work with you to find a way that's cost-effective for both small and large projects.
Offcut Interiors prides itself on providing top-notch, reliable products and services to our customers.
We are fully insured for any situation that may arise, we have all the necessary licenses to ensure accurate remodeling jobs, and our team is highly trained in every aspect of their craft.
Additionally, we understand building codes better than anyone else so you can be sure that your project will be done correctly with stunning tilework by professional artisans when you work with us.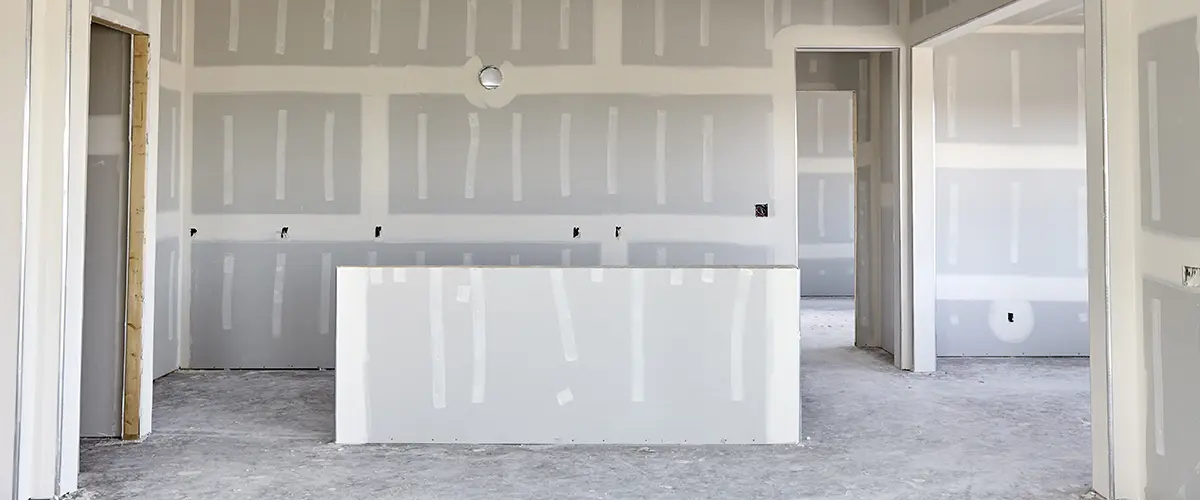 Make Your Home Remodel Project A True Investment
If you want your home remodel project to be a complete success, we can guarantee that!
Offcut Interiors is making the entire remodeling process a pleasure to go through. With us, you'll enjoy the excitement of getting this upgrade without any of the stress and hassle.
We put you and your family first because we truly care about your investment!
Get ready to experience:
Take The Last Step In A Long-Overdue Upgrade