Best 5 Bathroom Remodeling Companies In Peoria
Ready to work with the best bath remodeler in the area?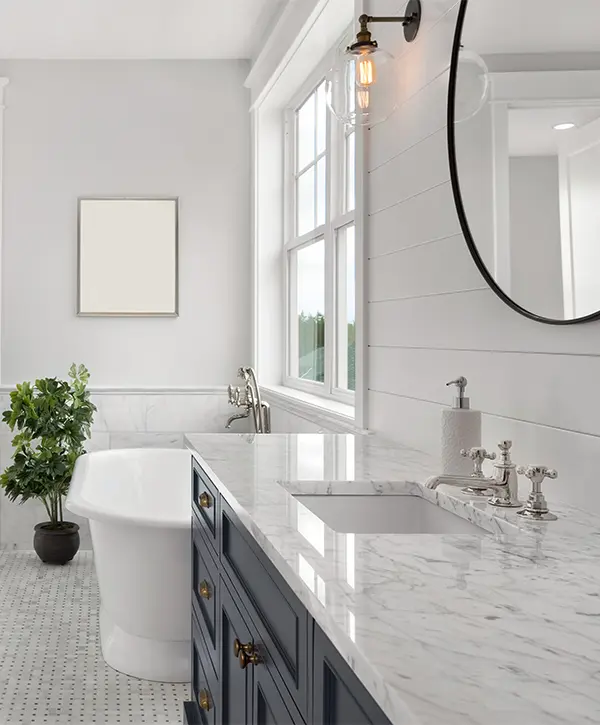 Choosing between the best bathroom remodeling companies to take on your project and see it through can become a never-ending endeavor. You'll get referrals from friends, and suggestions from strangers on the internet, or you'll do your own research to discover what's the best bathroom remodeler in Peoria.
If you're here, it means you went your own way and you want to research some of the best remodeling companies in Peoria.
Without further ado, let's start with the best 5 bathroom remodelers in Peoria, and what will your advantage be when working with them!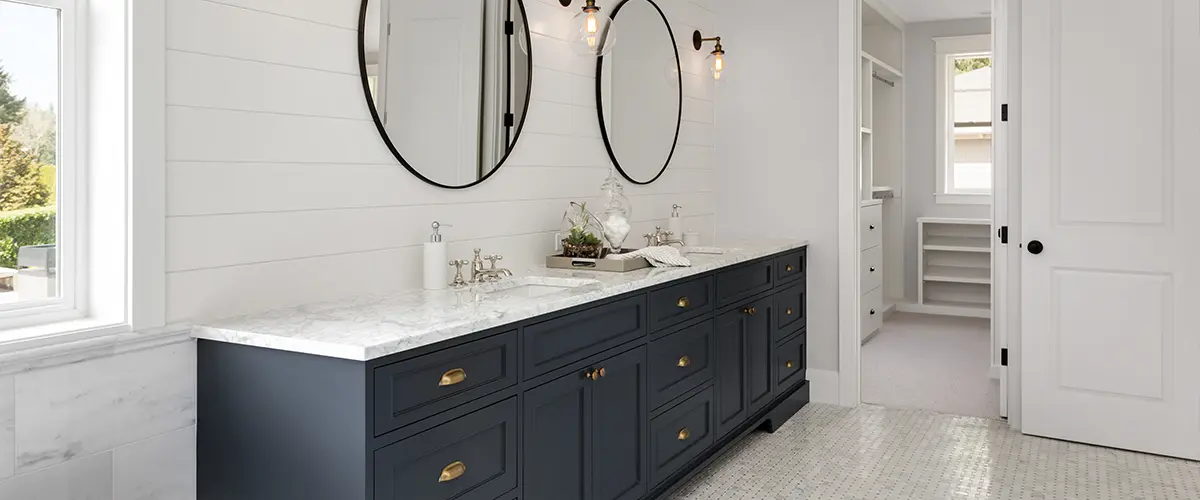 1. Starting With Offcut Interiors
Since 2017 until this very day, we've been providing premium bathroom remodeling services for homeowners in Peoria, and more of Arizona.
We're dedicated craftsmen eager to elevate the remodeling standard in Peoria. To make that happen, we're focusing on every little detail, and we're putting your needs and preferences at the core of our work.
We designed a process with your comfort and well-being in mind, so your remodel will never feel like a hassle with us. In fact, we're doing everything in our power for you to fully enjoy the excitement of getting your bathroom remodeled.
Take Full Advantage Of A Complete Remodeling Service
The level of dedication is proportionate to the perks you'll be getting on your remodel. We're making sure we bring to the table everything that makes your remodel less of a hassle. In fact, all these perks will help make your project a beautiful and stress-free journey.
Get your premium remodel with a company that'll always put you first. Check out our bathroom remodeling offer and don't miss out on your chance to get the bathroom you always dreamed of!
Homeowners In Peoria Love Their New Bathrooms
With us, you'll get a new bathroom tailored to your changing needs, just like your neighbors did.
Hunter was quick, precise and very professional.
I had some very damaged baseboards that neede to be replaced and they look amazing.
Would highly recommend!
Hunter completed a master bath remodel for us and we're were extremely happy with the results.
Great work, excellent price, outstanding communication and very professional!
I would strongly recommend Offcut for any similar project.
Re-Bath & Kitchens® has the expertise needed to provide exceptional bathroom and kitchen remodeling services, as well as innovative, high-performance products.
The owner of the company, Kurt Kittleson, was originally the founder of American bathtub liners (Re-Bath) in 1978!
Kittleson sold Re-Bath but is the proud owner of the Re-Bath and Kitchens in 2010. Re-Bath and Kitchens is a large company operating in Northern Arizona and Maricopa County, and although it's not a remodeling company specializing in bathrooms only, they're trustworthy.
What began as one showroom and a handful of employees has grown to four showrooms and 100+ employees. Kittleson's desire to be the absolute best in the remodeling business and his focus on customer service is what allows the company to grow year after year.
I was very pleased with the outcome! Samuel was an excellent technician and was very willing to meet my needs
Re-Bath was absolutely amazing! They were always on time, very professional, and cleaned up so everything was spotless when they left.
3. Silverado Bath and Remodel LLC
Silverado Bath & Remodel, LLC is an extension of Silverado Construction, LLC with over 15 years of experience. They recently began to focus on solid surface installations, as they realized it's what their customers were looking for.
They offer solid surfaces available in a wide range of colors, profiles, and textures. They're truly sophisticated, easy to care for, and long-lasting product makes homeowners in Peoria to love them.
The best part about their service is that their solid surfaces are customizable! You can choose added features like caddies, benches, and shelves built right in!
Silverado was great! They tore out two of our 20 year old fiberglass tubs and put in two walk in showers. 
We also had the vanities replaced and everything came out perfect. We love our new showers. Troy and his crew were fantastic
They just finished remodeling my guest bathroom. 
Dale and Bob were super friendly, on time and professional. I would highly recommend them to anyone.
4. Desert Valley Concepts Inc
Desert Valley Concepts Inc is a full-service design/build firm that specializes in kitchens, bathrooms, and cabinetry.
With a "Turn Key" experience from concept to creation, they eliminated all the hassles and headaches that come with hiring separate contractors who don't play well with each other.
They work as a team with a common goal: "To provide a great experience for the client while putting honesty, integrity and exceptional quality before anything else"
From the very beginning, their client's interests were their #1 priority.
Linda at Desert Valley Concepts replied immediately to my request for an estimate to install new countertops in my kitchen. 
All of the employees were very professional and a pleasure to work with. Best of all I absolutely love my countertops. I recommend DVC to everyone. Thank you!
Desert Valley Concepts built us a beautiful bar unit on an entire wall in our living room that we get a million compliments on and enjoy every day. 
They also built other cabinets and a beautiful wall unit in our den. Everything was done perfectly and they were a pleasure to work with. We would highly recommend working with them.
Harper Stone & Tile is a licensed, bonded, and insured general contractor with a background in custom kitchen remodels, bathroom remodels, and more.
They're a small family-owned business and work with licensed subs for plumbing, electric, and slab counter fabricators. 
They're a small business which allows them to charge competitive rates, at the risk of lower quality or service.
Darren redid our floors in both bathrooms and installed new vanities/mirrors/cabinets. 
He was very professional, worked hard and got the job done without any problems. 
We are very pleased and would recommend Harper Stone & Tile, if you want a job done well!
Honest, hard working, excellent quality, these are the words that describe the job that Derren and his crew did for us. 
In fact we will use him again in the near future for other projects. 
I would recommend him for anyone!
Clearly, there are many bathroom remodelers in Peoria, but you'll want to be looking for who's best suited to take on your project!
The question is, do you want half an upgrade or a full remodel that'll boost the efficiency and aesthetics of your bathroom once and for all?