If you're a homeowner looking to give your living space an upgrade on a budget, then it may seem like $50K isn't enough for a full remodel. 
But with careful planning and smart design choices, that amount can be more than adequate for tackling major projects and creating an entirely new look in any home.
We'll share tips on how to get the most out of your money by focusing on cost-effective solutions while still achieving great results. 
So if you're ready to find out how much you can remodel with just $50k, this is it!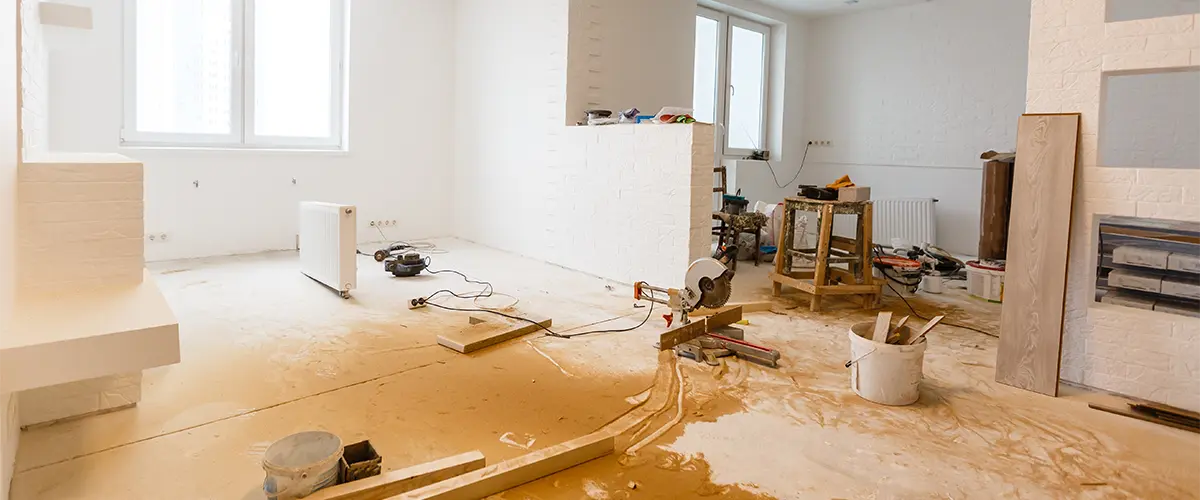 Is a Home Renovation Project Worth It?
You have some money to spend and you're wondering whether you should replace your old car with a new set of wheels or remodel your entire house or a part of it. Check out the perks of home remodeling and decide for yourself whether investing in your home is the right approach.
Whether it's increasing your home's square footage with a finished basement, updating your kitchen or bathroom, or adding a stunning deck to your backyard, these renovations can help attract potential buyers and bring in a higher asking price when it's time to sell.
Even a single-room upgrade can turn your home into a new house. Money spent on home remodeling is rarely regretted.
Maximizing functionality is just one of the many perks of a home remodeling project. With the ability to add personal touches that cater to specific lifestyles and needs, you can experience the ultimate level of comfort and efficiency with home additions.
It could be a chic home office, a modern mudroom, or a lavish walk-in closet that complements your daily routine. But that's not all – by enhancing these features, homeowners are also increasing the overall value of their property, making it a smart investment for the future.
Imbuing your living space with a touch of modern elegance can be a refreshing way to create a cozy and visually-pleasing atmosphere. It's no secret that home remodeling is an effective way to make this happen.
Whether you're looking to renovate the interiors or spruce up the exteriors, a remodeling project can instantly transform your home and enrich your daily life.
Improved Energy Efficiency
Improving your home isn't just about aesthetics, it can also make your home more energy-efficient. By upgrading your windows, insulation, and appliances, you can cut down on your energy usage, save some green, and reduce your carbon footprint.
Enhance your home's cozy factor with a renovation that not only promises safety, but also elevates its market worth. Enhancing the heating and cooling, plumbing, and electrical systems of your home can truly bring a new level of comfort and safety.
Home Renovation Ideas for $50K
Let's look at some home remodeling ideas that you can get for $50k.
As the epicenter of culinary creations and family gatherings, the kitchen truly is the heart of the home. And what better way to give that heart some TLC than with a stunning remodel?
With $50K burning a hole in their wallets, homeowners can take their kitchen from drab to fab by throwing old appliances out the window, upgrading to sleek countertops, enjoying brand-spanking new cabinets, and lighting the space up like Times Square. 
You can add new floor tiles, get modern light fixtures, and customize your own cabinets.
Of course, the final bill for your kitchen renovation project will vary widely depending on the size and scope of the project, but regardless, this investment will leave the family with a stunning centerpiece to call their own.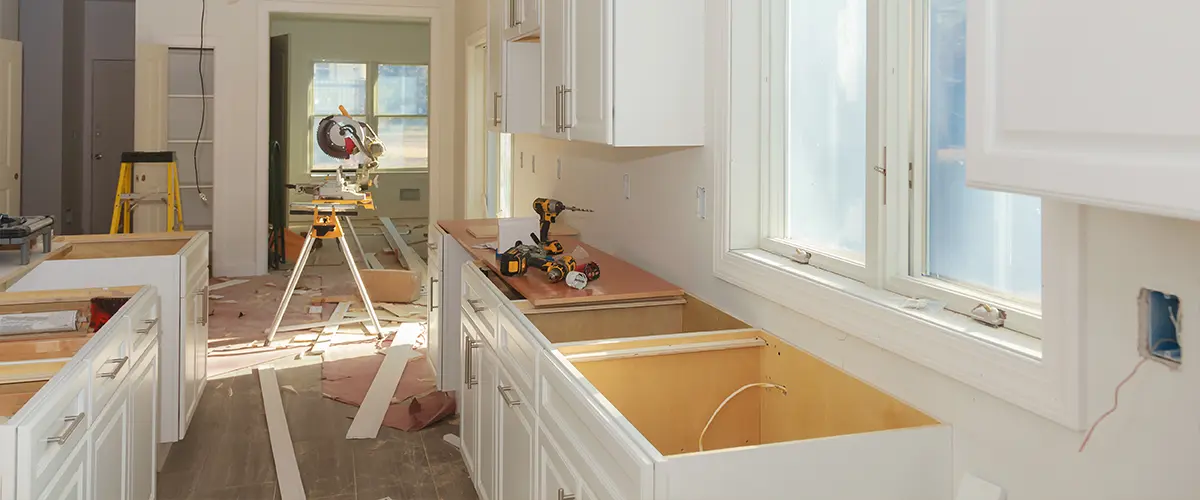 With a budget of up to $50K, homeowners can invest in modern fixtures, chic tiles, and breathtaking lighting to create a spa-like retreat.
Whether you aim to upgrade your bathroom vanity, shower, or bathtub, or simply to replace outdated accessories and that dull-looking light fixture, a bathroom remodel can enhance your daily routine and add value to your home.
With costs ranging from $5K to $50K, your budget can be tailored to fit your unique needs and style.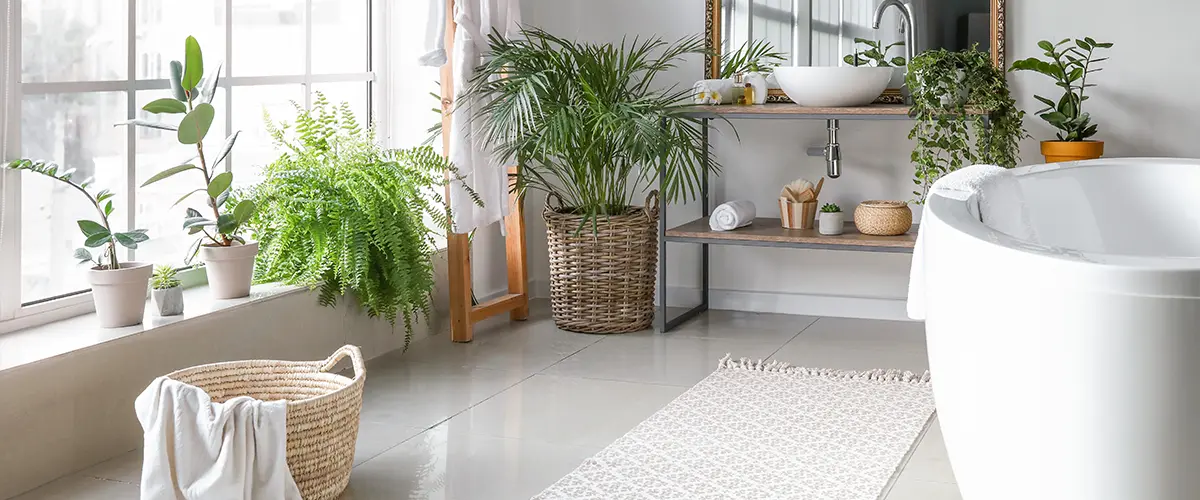 Transforming an empty basement into a stylish and functional living space is the perfect way to enhance your home sweet home. With a budget of up to $50K, you can create your dream space complete with walls, flooring, and impressive lighting fixtures.
From home theaters to swanky man-caves, the options are endless. However large or small the project, a basement remodel will always add value to your property. 
Prices vary but expect to pay between $20K to $50K to breathe a new life into this underutilized room.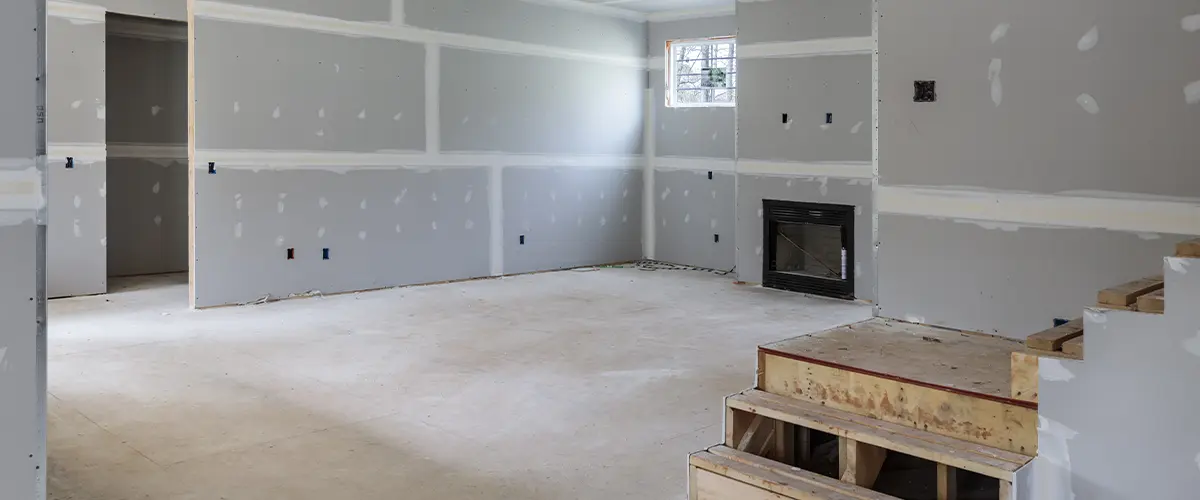 Enhance your living space by taking it outside! For a budget of $50K, you can transform your garden space into an oasis complete with a stunning deck, patio, or pergola. 
With outdoor lighting, comfortable furniture, and a cozy fire pit, your new space will be the ultimate spot for relaxation and entertainment.
The sky's the limit when it comes to designing the perfect outdoor living area, and costs will vary depending on the project's scope.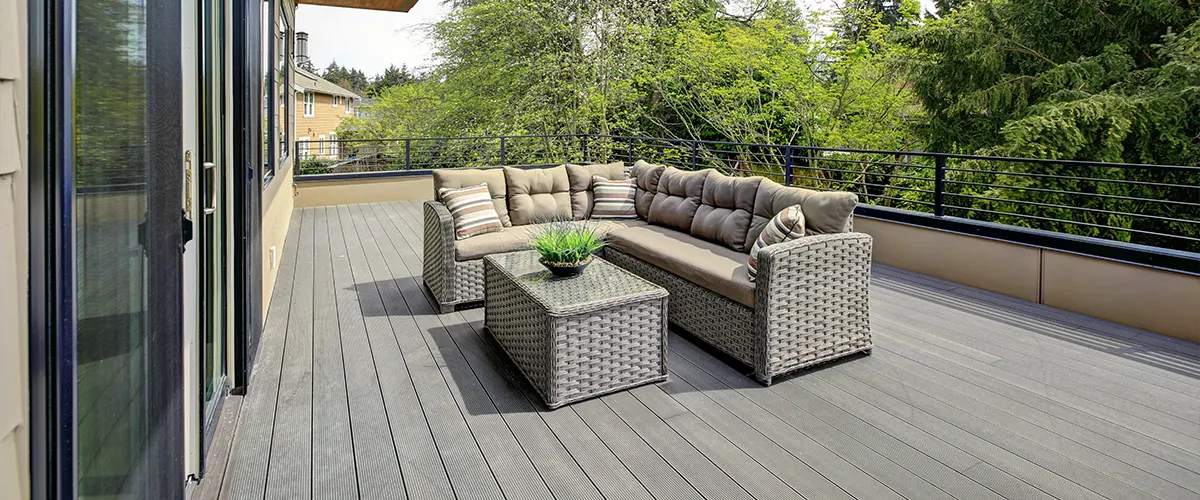 If you're looking to give your home a fresh new look, replacing the roofing and siding can significantly impact its overall appearance and curb appeal. With a budget of $50K, homeowners can explore a range of material options to transform their home's exterior.
The cost of a roofing and siding replacement can vary depending on the size of the home and the materials selected, ranging anywhere from $20K to $50K. 
However, with the right investment, your home can stand out in your neighborhood and potentially increase in value.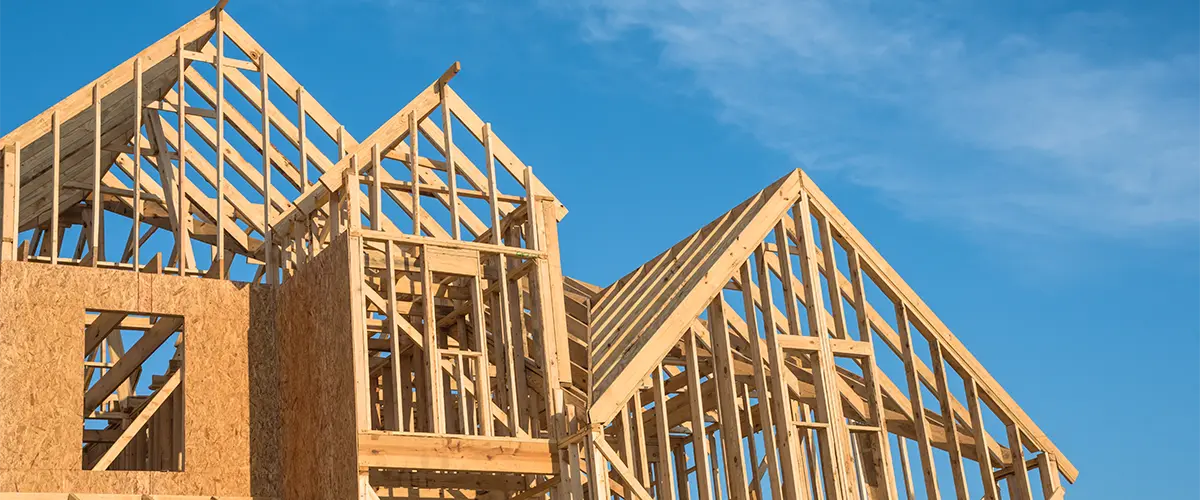 Work With the Best Home Remodeling Contractors in Maricopa County, AZ
It's clear that a home makeover can be completed with a budget of $50K. There are many ideas to consider when remodeling your house, ranging from smaller updates to more substantial projects. 
It all depends on what you prioritize and get the right contractor makes all the difference.
Offcut Interiors is one of the leading contractors in Maricopa County, AZ and can help maximize your budget to give the best possible makeover for your home! Our cost effective-solutions ensure you're making a real investment!
If you're considering an upgrade or alteration, don't hesitate to reach out to our professionals and get excellence in customer service along with top-tier designs – whether starting at $50K or above, there are no limits to creativity when we work together.
Give us a ring at (480) 999-6134 or request a free quote and let's get you the best upgrade your home will ever see!