The Best Kitchen Remodeling In Glendale, AZ
If you're planning a kitchen remodeling in Glendale, AZ, we've got you covered!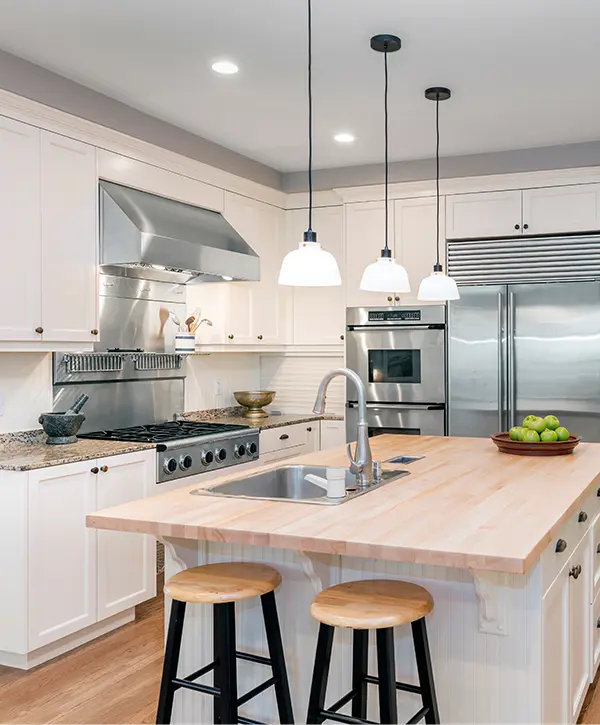 Getting ready for your kitchen remodeling in Glendale, AZ? Offcut Interiors can help you bring everything together and create the space you've always dreamt of!
With us, you're getting the highest-quality remodeling services that homeowners in Maricopa County have ever seen. Your needs and preferences will become our top priorities, and we'll go the extra mile to see you fully satisfied with your new space.
Work with us and ensure your kitchen remodeling project is smooth and effortless and your journey with us becomes a memorable experience.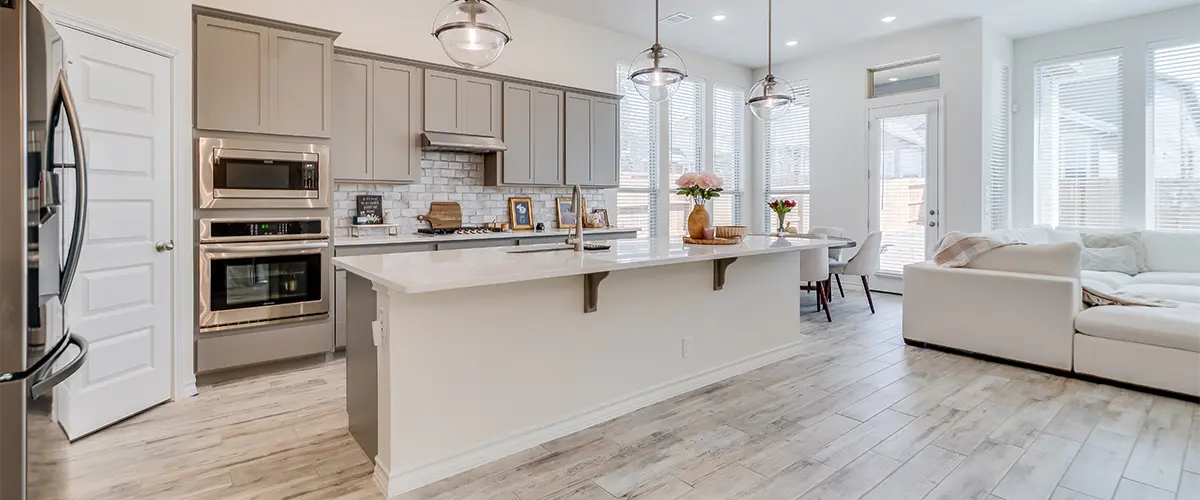 A Kitchen Remodel That Exceeds All Expectations
Everyone here at Offcut Interiors is 100% committed to seeing your project through. We want you to enjoy the ride and take full advantage of all the perks of working with a professional. We tend to over-deliver on every project we take on, so expect:
Your Superior Kitchen Remodeling In Glendale, AZ, Awaits You!
Dealing with remodeling projects can be challenging when working with the wrong people. Unreasonable costs, consistently late workers, and unprofessionalism are warning signs to watch for during your next project.
At Offcut Interiors, we aim to reduce your remodeling stress and anxiety by keeping you informed and involved in every step of your project. You'll call all the important shots to ensure your space turns out just like you envisioned.
You'll work with some of the best tradesmen and women in Maricopa County, all going the extra mile to ensure a successful project that ends with your complete satisfaction. We take pride in truly caring about your home, time, and investment!
Homeowners Love Their New Kitchens In Glendale
We have successfully helped numerous homeowners in Glendale realize their kitchen remodeling vision – and they all loved working with a professional that put their needs first. Here's what your neighbors say about us!
Hunter was quick, precise and very professional.
I had some very damaged baseboards that neede to be replaced and they look amazing.
Would highly recommend!
Hunter completed a master bath remodel for us and we're were extremely happy with the results.
Great work, excellent price, outstanding communication and very professional!
I would strongly recommend Offcut for any similar project.
Type Of Upgrades And Materials
Choosing where to begin with your kitchen remodeling project can be daunting. Upgrading the kitchen is an extensive project, with many options, styles, and features to choose from. Luckily for you, our experts will assist you in selecting the most suitable and cost-effective solution for your particular needs.
Let's look at the most popular upgrades:
New cabinets are the most commonly chosen upgrade among homeowners during a kitchen remodel, and with good reason. They take up the most space in a kitchen and significantly impact the overall mood of the space, making it crucial to choose a style that fits your vision.
Kitchen cabinets are:
According to KCMA, the best ROI comes from semi-custom cabinets, so if you're planning to raise your home's value and get more money from it, these are the way to go.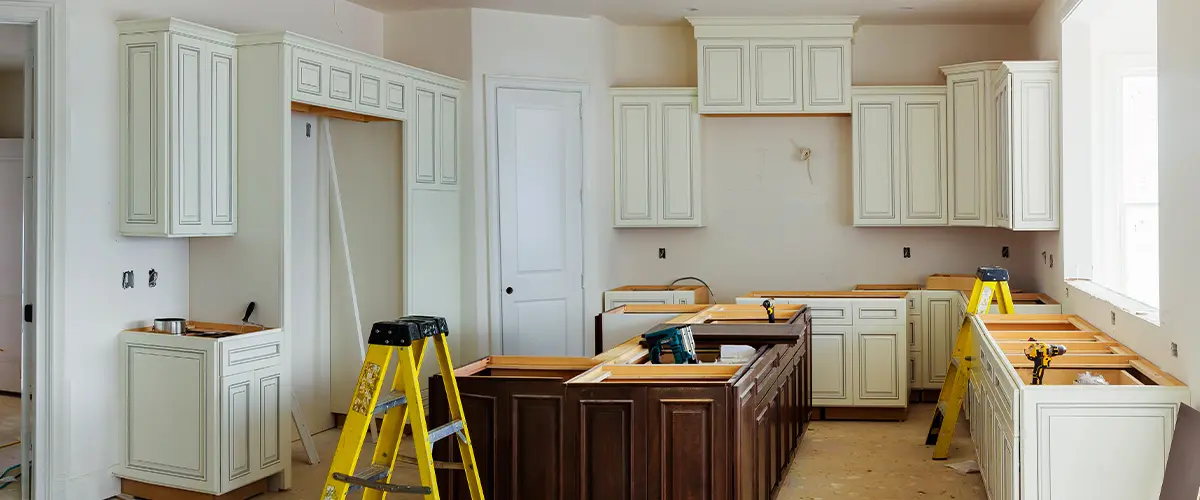 Hardwood floors are no longer popular for kitchens and bathrooms because they do not do well in areas with moisture. Water spills and stains are common in these areas and can lead to rot and damage from pests, making wood flooring impractical.
Luxury vinyl planks or tiles are a great choice for those on a budget seeking luxury. Although, if you are willing to spend more, porcelain or ceramic tile are also excellent options. Just remember that they are pricier and come with a more complicated installation.
If you are thinking about sanding and refinishing your existing hardwood floors, make sure to consider this option carefully. Remember that regular maintenance and protection will be necessary if you choose to proceed.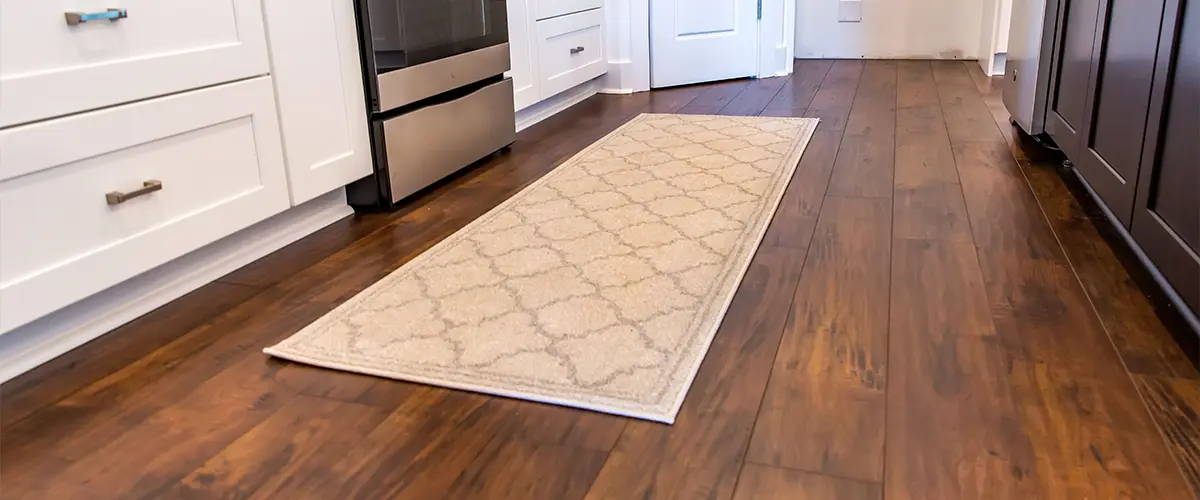 If you decide to get new cabinets, it's important also to replace your countertops. This will ensure that they match the new design and create a cohesive look in the room.
Granite and quartz countertops are popular among Glendale, homeowners due to their durability and attractive appearance. Although both are excellent choices, quartz, being a manufactured stone, is stronger than granite, making it ideal for high-traffic kitchens. Despite its higher cost, it is a better long-term investment as it is expected to last longer than granite.
Quartz is a more durable than soapstone or marble, although they provide a more appealing look to your kitchen. However, if your kitchen has high traffic, softer materials like soapstone or marble might not be as practical as they are less durable than quartz.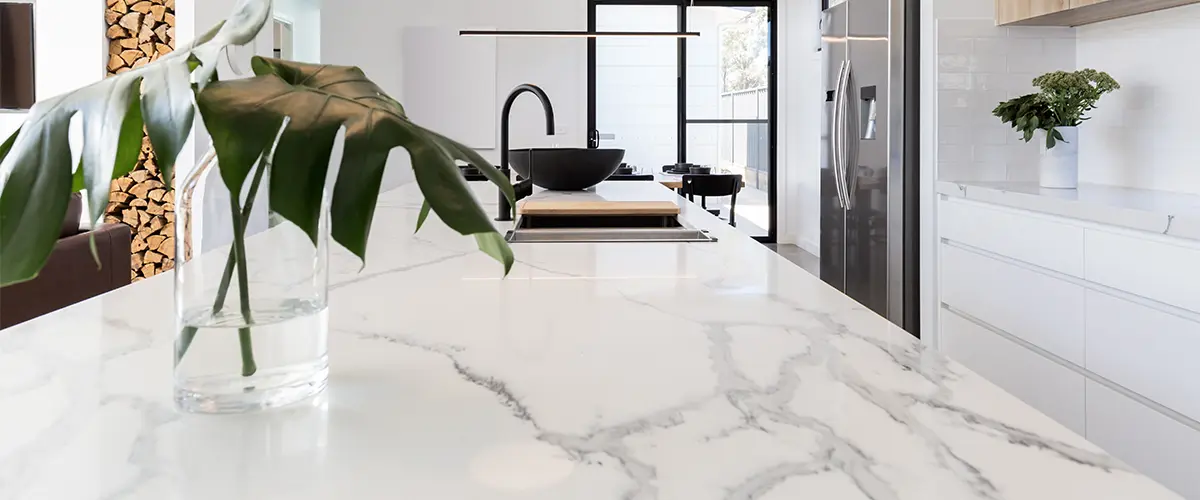 The sinks in a guest bathroom are mainly for aesthetic purposes and serve as a focal point. On the other hand, kitchen sinks need to be highly versatile and functional to meet the various demands they may face.
The two most popular styles of sinks are drop-in and undermount. Both are easily matched with any design, highly functional, and the only difference is their look.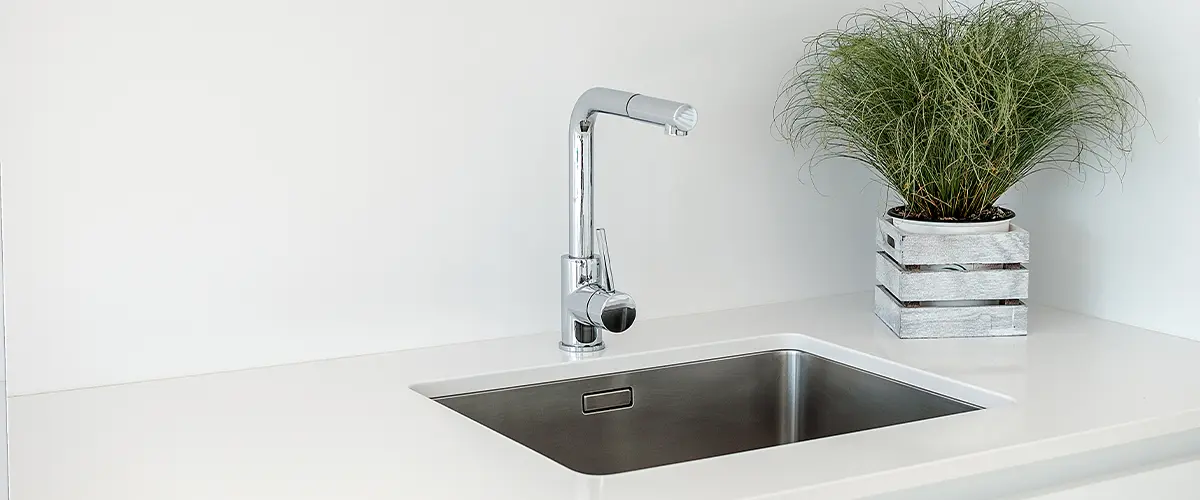 Other Upgrades That Make Your Life Easier
Here's What Your New Bath Can Look Like
If you're looking to get an excellent bathroom, look no further! Our complete service offers what you need to achieve the perfect result. take a look at our gallery for some inspiration!
A Quick And Simple Kitchen Remodeling Process
We have a perfect process that will give you a memorable remodeling journey. Our process has been designed and continuously optimized to ensure all of our customers can fully enjoy their experience without the stress and anxieties of remodeling.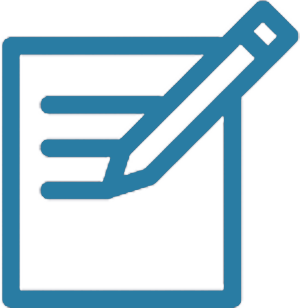 Fill Out Our Contact Form
Contact us via our form or by phone, and let's discuss your project!

We Work Our Remodeling Magic
We begin renovating your kitchen and always keep you in the loop.

Have Fun In Your Incredible New Kitchen
We'll have our final walkthrough, and then you can enjoy your new kitchen!
Frequently Asked Questions
The approximate cost for a standard kitchen renovation in Glendale is $40,000. The cost can vary from $30,000 for a basic remodel to over $100,000 for a high-end renovation, based on factors such as the size of the kitchen, the type of materials used, and the extent of the work required.
Our team of experts will ensure that you get the most bang for your buck and that you receive superior craftsmanship that'll make a real investment out of your project.
The duration of a kitchen makeover depends on its size and complexity. A small kitchen renovation typically takes at least two weeks, while larger ones may take up to a month. For high-end remodels, it could take up to two months.
After our on-site consultation, you'll receive a clear timeline for your project's unfolding.
We work with the best tradesmen in Maricopa County, all licensed, insured, and bonded. You'll enjoy over a lifetime of cumulated experience in remodeling, so expect insightful advice and quality work. Hunter, the owner of Offcut Interiors, will personally be on-site to answer your concerns and ensure the highest remodeling standard in Glendale!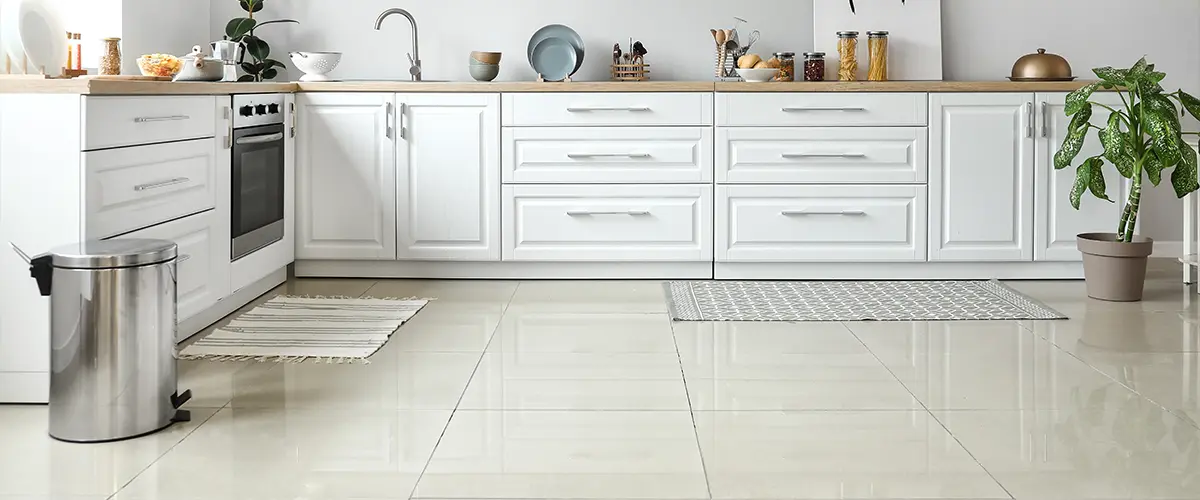 Uplift The Functionality And Vibe Of Your Kitchen
The family comes together in your kitchen for supper, games, and late-night conversations. It's a special place where we create lasting memories and strengthen our relationships.
To create a memorable dining experience and increase the value of your kitchen, it's important to have a pleasant and cohesive space that sets the tone for the evening. This can be achieved by having an aesthetically pleasing kitchen that creates a warm atmosphere.
Offcut Interiors offers the perfect solutions for your new kitchen, guaranteeing you'll make an investment that'll pay off every time you step inside your new kitchen!
You'll get:
Make Your Kitchen Feel Yours Again!