The Best Home Remodeling In Glendale, AZ
If you're planning a home remodeling in Glendale, AZ, we've got you covered!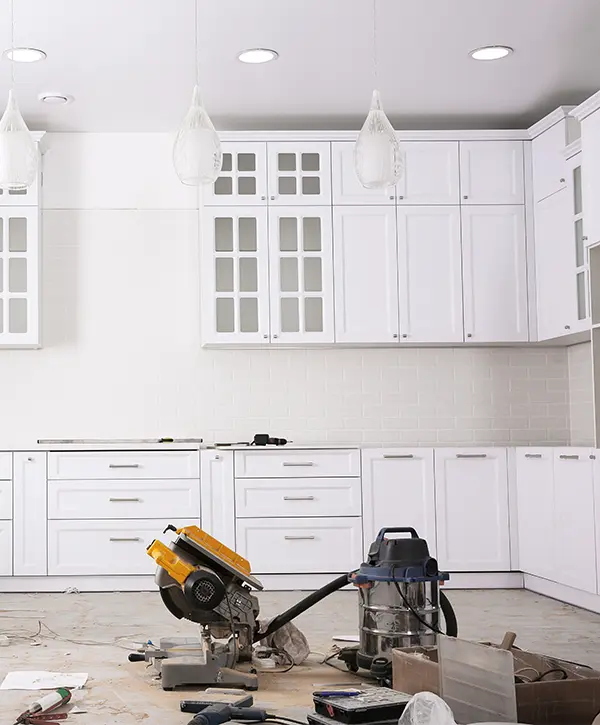 Offcut Interiors offers premier quality home remodeling services in Glendale, AZ, at unbeatable prices! Offcut Interiors is a perfect choice if you're looking for outstanding results without breaking your budget.
With decades of expertise and an unparalleled enthusiasm for renovation, we are professional builders with craftsmanship that remains unrivaled to this day, at least in Glendale!
Take your home remodeling project to the next level and reap the rewards with Offcut Interiors!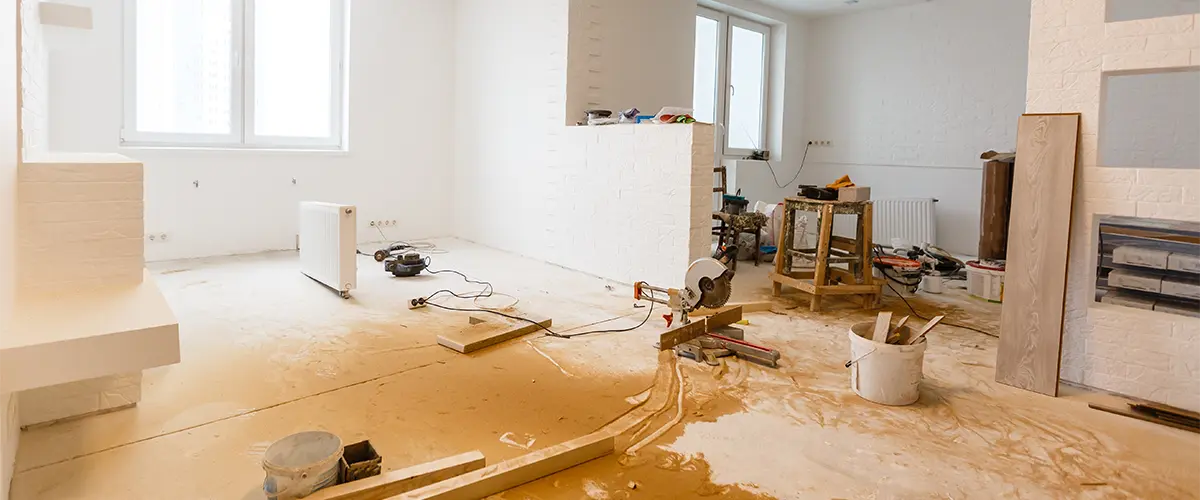 Enjoy Extra Perks On Your Home Remodeling In Glendale!
As opposed to the majority of Glendale contractors, we go above and beyond to provide you with exclusive amenities that no one else can offer.
You'll also receive:
Get Superior Home Remodeling In Glendale, AZ, Today!
According to DataUSA, Glendale homeowners saw a median property value of $282,000 in 2020. As such, it's understandable that they're striving for ways to increase their home values.
And the best way to do so is with a home remodeling project.
Offcut Interiors is the premier provider of all your interior remodeling needs – whether a single room or an entire house renovation! We're trusted by countless homeowners in Glendale for our top-notch services and can ensure that you get the perfect results.
With a remodeled home, you will get an aesthetically pleasing and more valuable property to enjoy with your family and peace of mind during the project. We ensure that every detail is taken care of to maximize time efficiency while minimizing stress and anxiety.
Check out our home remodeling offer and get your free quote today! Take the first step toward a well-deserved home upgrade!
Homeowners Love Our Complete Home Remodeling Service
Our customers take precedence over anything else, and we are beyond grateful for the chance to assist hundreds of homeowners in making their dreams a reality. We would love to show you what they have said about working with us!
Hunter was quick, precise and very professional.
I had some very damaged baseboards that neede to be replaced and they look amazing.
Would highly recommend!
Hunter completed a master bath remodel for us and we're were extremely happy with the results.
Great work, excellent price, outstanding communication and very professional!
I would strongly recommend Offcut for any similar project.
Types Of Home Remodeling Ideas That Boost Your Home's Feel
Home renovations have many advantages, making your space yours while adding to its overall value. They raise the resale price, elevate your daily living experience, and provide you with an abode that is uniquely personalized to fit your lifestyle.
Here are some popular additions and home remodeling projects that our customers love:
Constructing a new home or expanding an existing one is undoubtedly one of the most ambitious projects you can embark upon.
Investing in additions such as an in-law suite, guest room, walk-out basement, garage, or kitchen bump-out can significantly enhance the worth of your property and optimize its convenience. Not only are these improvements incredibly advantageous when it comes to increasing value, they also look great – all while providing you with extra space!
A custom home building will allow you to create the perfect house for your and your loved ones.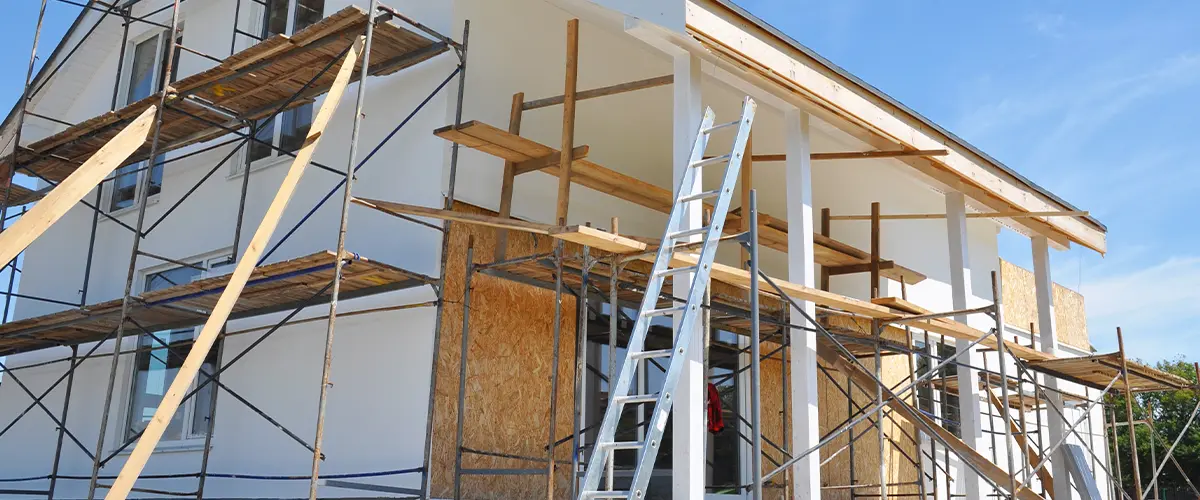 Sunrooms are the perfect solution for those who wish to bask in the glory of nature's beauty without having to endure uncomfortable weather.
Sunrooms are similar to solariums, but they're more affordable. The main difference is that solariums usually have a roof made of glass as well.
Sunrooms not only make for a dreamy spot to unwind, but they can also double as a home gym or office and even be used as an area of peaceful meditation. But that's not all – by adding one to your property, it will instantly increase its value and help you stand out from the competition when it comes time to sell!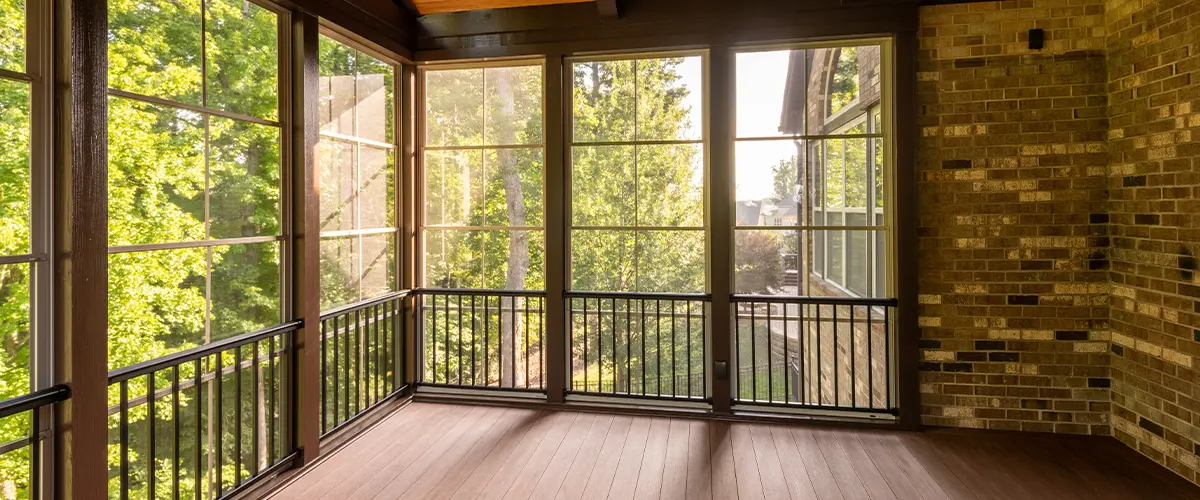 Owning a garage is an invaluable asset for any homeowner, as it provides unparalleled protection from harsh weather, unexpected accidents, and other damages.
Moreover, a garage can be transformed into an ample storage space for items that don't need to stay in the house. You could even repurpose it as a workshop or studio – without worrying about keeping your car inside!
So if you're willing to let your vehicle remain outdoors, there is no limit on what type of creative activity you can pursue within those walls.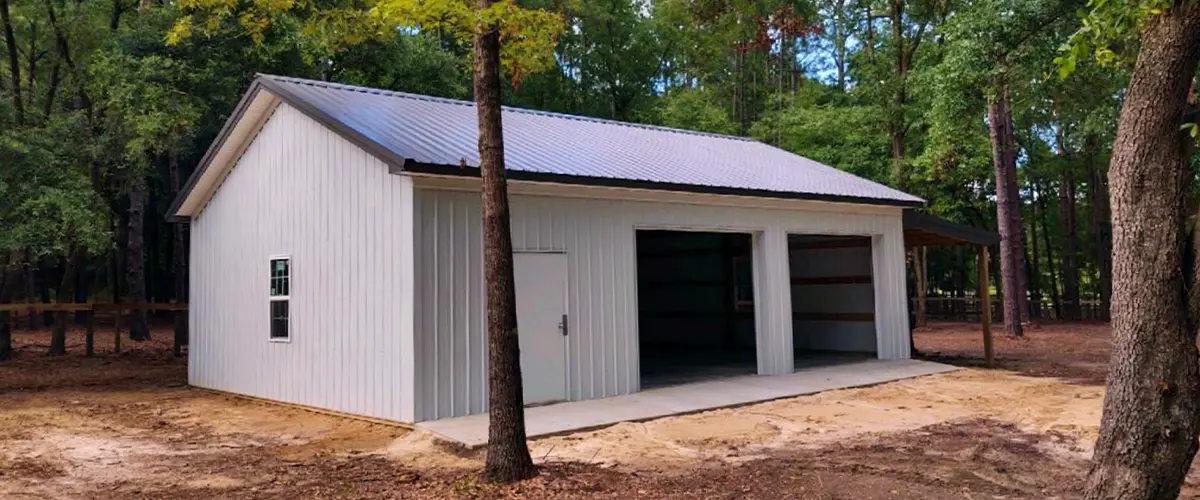 Don't let your dark basement restrain you from having a cozy and inviting living space. With some ingenuity, enthusiasm, and elbow grease, your dull basement can be converted into something extraordinary!
Many of our clients in Glendale have already maximized the potential of their basements, turning them into a variety of spaces, including bedrooms, playrooms for children, gyms, and even home theaters.
At Offcut Interiors, we can transform any living space – from a basement to an attic. No matter the size of the project or its purpose, you can trust us with your remodeling needs and be confident that our service will exceed all expectations!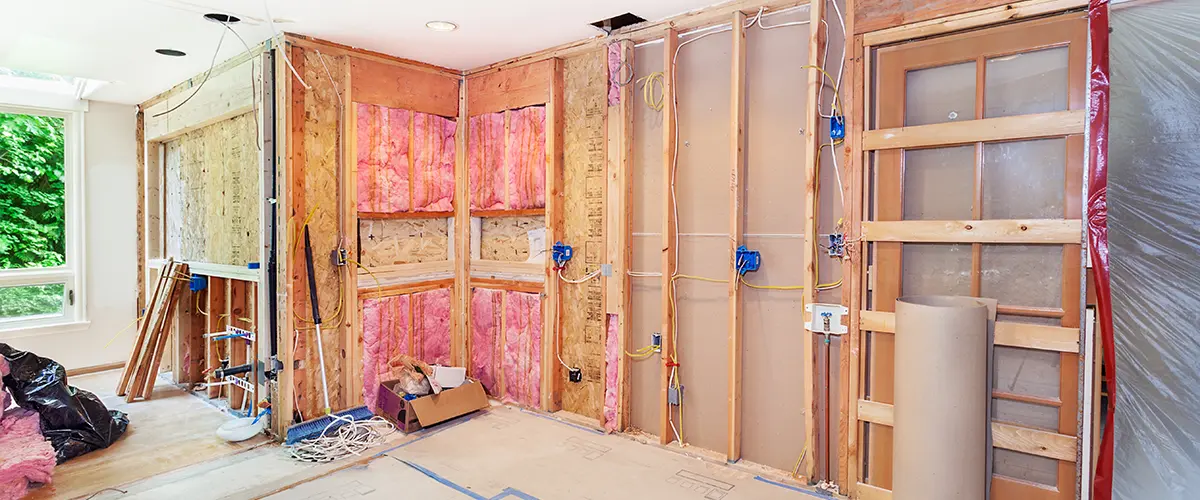 Other Upgrades That Make Your Life Easier
Here's What Your New Bath Can Look Like
If you're looking to get an excellent bathroom, look no further! Our complete service offers what you need to achieve the perfect result. take a look at our gallery for some inspiration!
We Make Home Remodeling Simple
Our innovative system ensures you stay composed and on top of your home improvement project. That way, there's never a chance for any unexpected developments. Plus, our process is easy to understand and speedy too!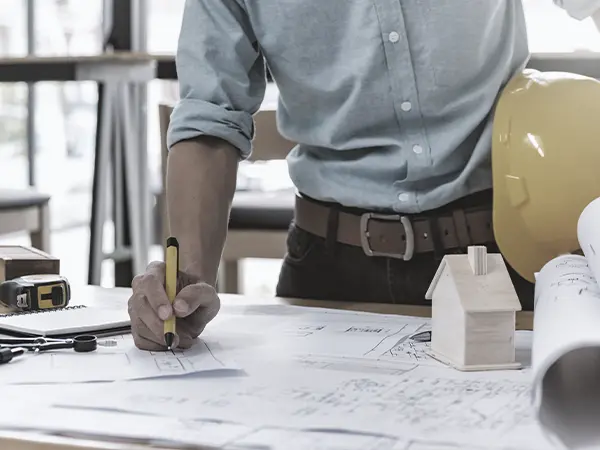 Let's figure out the best solution for your home!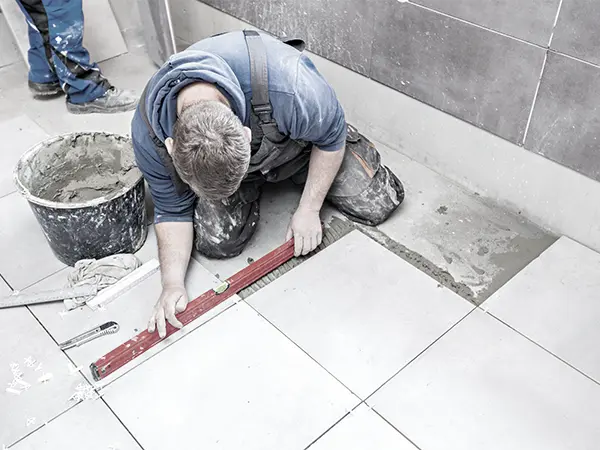 We start remodeling your space.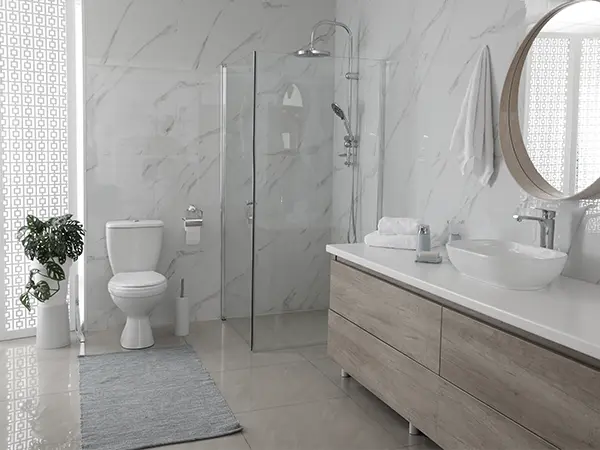 Your new space is ready! Show it off to your friends!
Frequently Asked Questions
Remodeling a 2,500-square-foot home in Glendale, AZ, could cost approximately $95,000 and may include new kitchen fixtures, replacement of the entire house's flooring materials, rebranding of all rooms to add vibrancy to your residence, and renovating one bathroom.
Transforming an average Glendale home can include a wall reconfiguration, electrical and plumbing improvements, adding small extensions to the property, exterior painting services, plus kitchen and bathroom renovation.
Plan on investing at least $500k into this project for optimal results.
From a small project requiring a few touch-ups to more extensive renovations, the time it takes to complete your home makeover depends on two factors: painting and flooring typically span two weeks, while larger jobs may take between four and six months.
We understand that costs are an important factor in lodging and travel plans – so we will work with you to find a cost-effective way for both small and large projects.
Offcut Interiors prides itself on providing our customers with top-notch, reliable products and services.
Our comprehensive insurance coverage, valid licenses, and expertly trained staff give our clients peace of mind that their remodeling project will be completed precisely.
Additionally, we understand building codes better than anyone else so you can be sure that your project will be done correctly with stunning tilework by professional artisans when you work with us.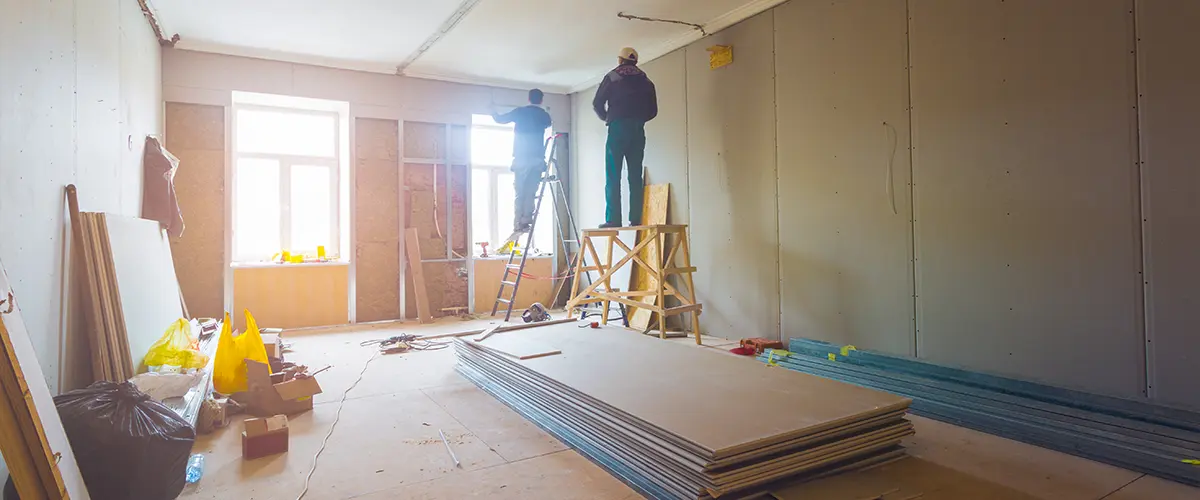 Get Your Well-Deserved Home Remodel In Glendale With Offcut Interiors
If you want your home remodel project to be a complete success, we can guarantee that!
Offcut Interiors is here to make remodeling a delightful experience. Let us remove all the worry and burden, allowing you to revel in the joy of your upgrade!
We put you and your family first because we truly care about your investment!
Get ready to experience:
Take The Last Step In A Long-Overdue Upgrade