The Best Bathroom Remodeling In Glendale, AZ
Ready to work with the best bathroom remodeler on your project?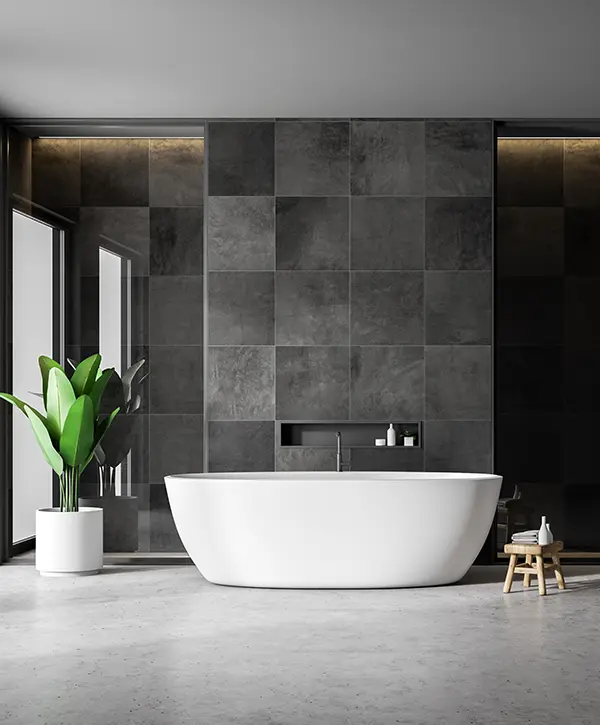 If you've been considering a bathroom remodel, look no further than Offcut Interiors.
We're dedicated to providing our clients with beautiful bathrooms that will amaze everyone who sees them. Our process is designed to offer peace of mind, and a bathroom remodel that'll leave all your guests in awe.
We focus on you and you only, which is why we consistently overdeliver on every project we work on.
We want you to be completely satisfied with our work, and we'll go the extra mile to make sure you're in love with your new space!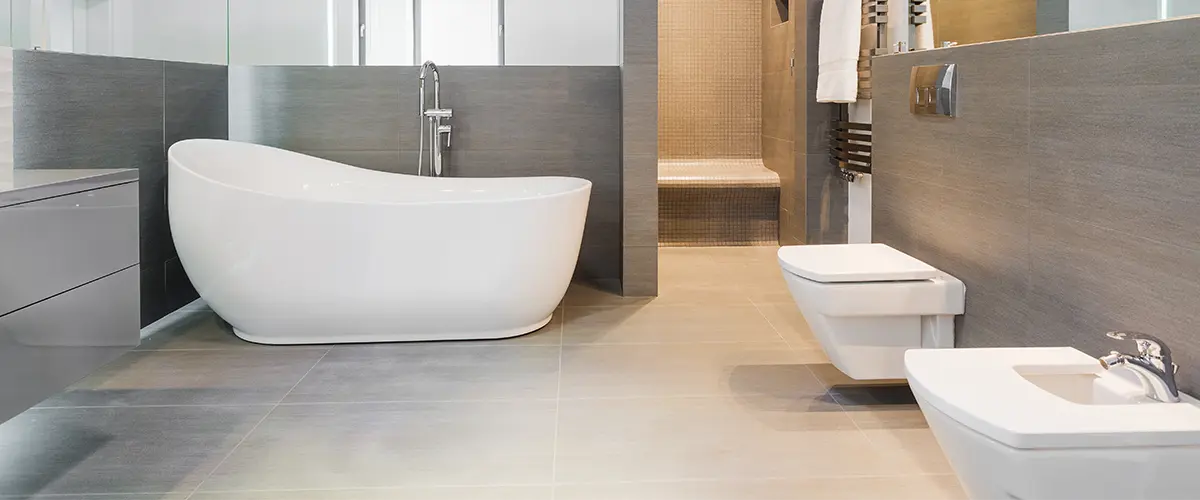 Get More Than The Market Has To Offer!
Our customers are thrilled with their new bathrooms not just because of the end product but because we're making their journey pleasant and stress-free. We bring to the table what no other contractor in Glendale offers!
Get Your Premium Bathroom Remodeling In Glendale With Offcut Interiors
The bathroom is an important room in your house, and when you're planning a remodel, it's crucial that you partner with the most reliable experts around.
At Offcut Interiors, we pride ourselves on being leaders in the bathroom remodeling industry in Glendale and beyond it. We're builders with a lifetime of experience behind us, and we put our expertise at your service to get a bathroom that completely satisfies your needs.
We understand that your home is an integral part of your life, so we vow to treat it with the same level of care and respect that we would our own homes. You'll be involved every step of the way during your renovation, and we guarantee you'll be happy with the results!
Check out our bathroom remodel offer in Glendale! Make sure you're getting the best remodelers on your project, and work with Offcut Interiors to see your vision come through the easy way!
Homeowners In Glendale Love Their New Bathroom
We've been helping hundreds of homeowners give a new look to their baths for years now! Your neighbors love having us on their projects, and we love seeing them happy!
Hunter was quick, precise and very professional.
I had some very damaged baseboards that neede to be replaced and they look amazing.
Would highly recommend!
Hunter completed a master bath remodel for us and we're were extremely happy with the results.
Great work, excellent price, outstanding communication and very professional!
I would strongly recommend Offcut for any similar project.
Type Of Upgrades And Materials
All the various materials, upgrades, and features available for your bathroom remodel make it challenging to decide which is the right way to go.
Get the help of our professional bathroom designers and find out what are the best solutions for your bathroom makeover.
Let's take a look at the most common upgrades.
If you're hoping to upgrade your master bathroom, then a double vanity is probably something that interests you. They provide extra storage space, make the room more functional, and set the entire room's style.
In powder rooms or half baths, a unique vanity with a beautiful design is all it takes to change up the look.
These days, most people are drawn to frameless cabinets because of their modern aesthetic. However, if you're looking for something a little more upscale, hardwood might be the way to go – especially if there are other wood features in your bath that you'll want to match. We recommend mixing plywood and MDF cabinets together for those searching for a more affordable option.
Try semi-custom cabinets if you want to improve your property's value the most. According to KCMA, these give back the highest ROI.
A full makeover can break the bank if you're not careful. If you had planned on keeping your old countertops, consider whether they'll match the style and dimensions of your new bathroom.
Although quartz countertops may initially be more expensive, they are worth the investment. This man-made stone is consistent in patterns and design, meaning you won't have to worry about flawless appearance. Quartz is also durable and resistant to easy wear and tear, making it a long-lasting addition to your home.
Other viable counter materials are granite, marble, soapstone, laminate, hardwood, and more.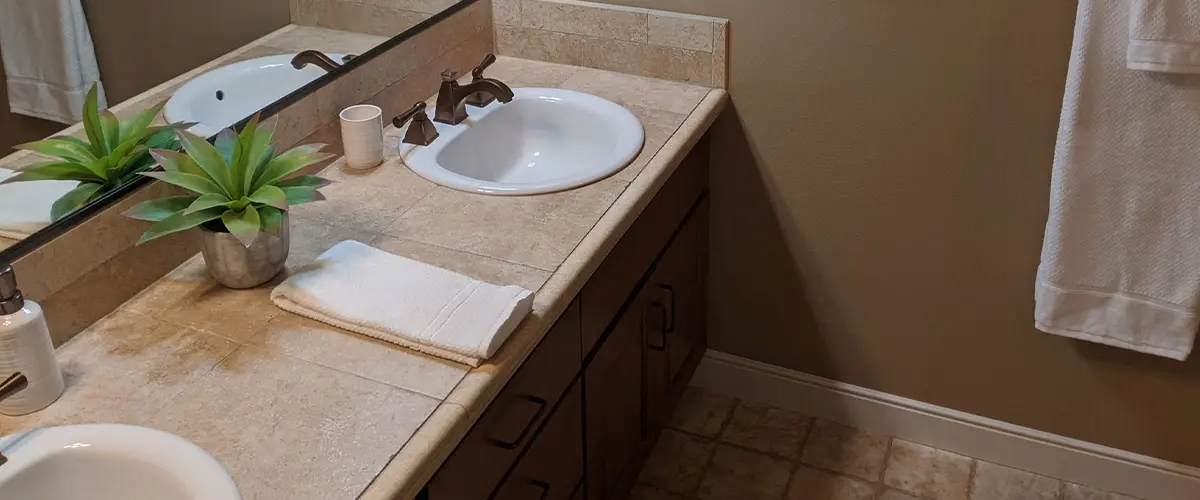 Homeowners are increasingly ditching their tubs for walk-in showers, but if you can swing it financially, many of our customers decide to keep both a freestanding tub and shower.
In this case, bathroom size will be a limiting factor, but we promise that we can find the best solution possible no matter the square footage.
A curbless, glass walk-in shower with a matching tile floor and concealed drains is one of the best ways to upgrade an old pan shower. Not only does it make your showers more accessible for older homeowners, but it also gives your bathroom an impressive look that will wow your guests.
Not only should your bathroom flooring be functional, but it should also be visually appealing. A nicely installed bathroom floor can help tie the room together and make it look more spacious.
For bathroom flooring material, some popular options include porcelain or ceramic tile.
However, luxury vinyl tile (LVT) or luxury vinyl planks (LVP) are becoming increasingly popular among homeowners because they are quick to install and come in a variety of designs resembling different types of wood or stone.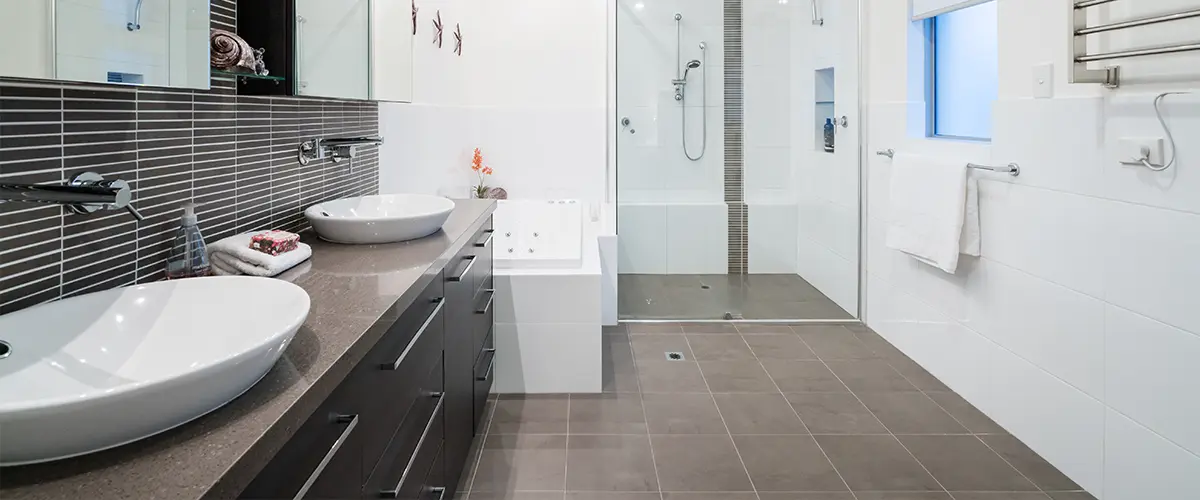 To make your dream master bathroom, you need elements that look good and must also function well. And if you want a powder room or guest bathroom that's bound to impress, be sure to choose items that will serve as a focal point.
Fortunately, making upgrades like these doesn't have to break the bank.
Toilets are commonly made from ceramics, porcelain, or acrylic. However, don't forget to add some new technology for even better functions. Small details like this make the most significant difference in performance.
Other bathroom upgrades include, but are not limited to:
Here's What Your New Bath Can Look Like
If you're looking to get an excellent bathroom, look no further! Our complete service offers what you need to achieve the perfect result. take a look at our gallery for some inspiration!
The Best Remodeling Process In Glendale
Get started with a quick and intuitive process that keeps you on top of your project from start to finish.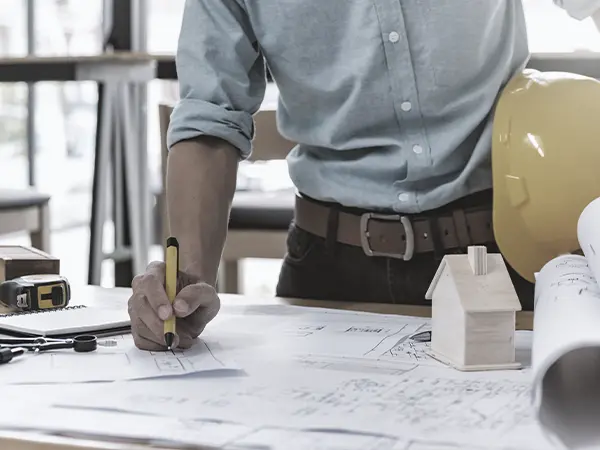 Let's figure out the best solution for your bath!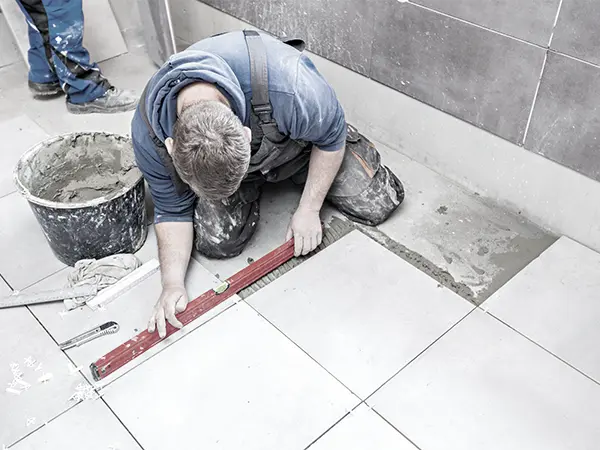 We start remodeling your space.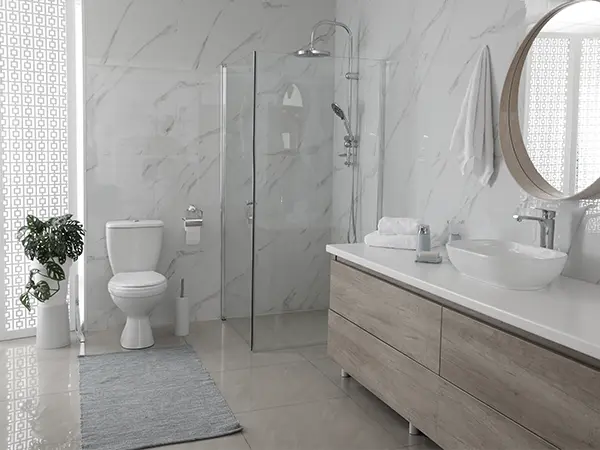 Your new bath is ready! Show it off to your friends!
Frequently Asked Questions
If you're looking to upgrade your bathroom, the shower and vanity areas are always a great place to start. They get daily use and can really set the tone for the whole room.
Another significant upgrade is new flooring, which is often a necessity if you're dealing with plumbing issues or an inconsistency in the overall look of the space.
The sink, toilet, and walls are coming next. They won't always need to be replaced; if they do, they can wait. However, if you want to get it done once and for all, we advise changing everything at once.
The cost of a bathroom remodel can differ based on multiple factors, including the size of the bathroom, what materials you choose to use, and which upgrades and finishes you select.
For example, If you want to move your lighted bidet toilet or custom vanities to different parts of the room during your remodel, be aware that this will require careful planning as well as plumbing and structural work.
Usually, bathroom remodels start at around $20k and can be as expensive as $80k+.
The typical time frame for us to finish a bathroom remodel in Glendale is between 3-7 weeks. However, this can differ based on the size and scope of work involved. Generally speaking, a powder bathroom remodel will take less time than a more considerable master bath renovation.
We have partnerships and work with dozens of local subcontractors and tradesmen, all of them true artists in their field. We make nearly every trade in-house, with the exception of some custom cabinetry work.
You'll always have a project manager on-site, so if there's any inconvenience or question, feel free to bring it up, and our team will get it done.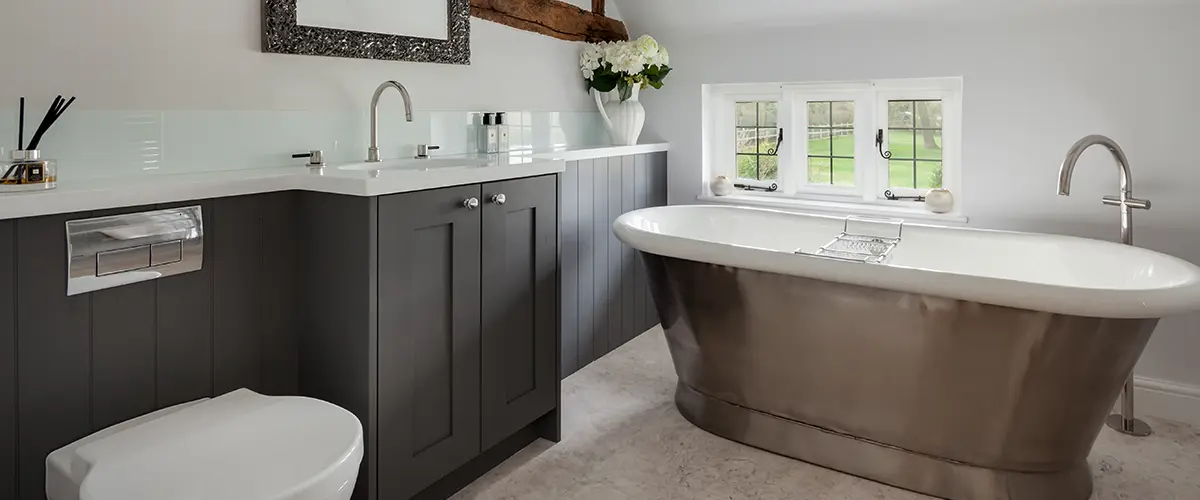 Get Offcut Interiors Pros On Your Bathroom Remodeling In Glendale!
When you work with the best in the industry, you can expect your new bathroom to bring a high ROI, immense comfort, and enhanced functionality.
Here at Offcut Interiors, we're professional bathroom remodelers dedicated to making your dreams come true. You'll go through a simple process that puts your needs and wants first—guaranteeing you a smooth remodeling experience.
Offcut Interiors gets you:
Your New Bathroom Awaits You!