Best 5 Bathroom Remodeling Companies In Glendale, AZ
Ready to work with the best bath remodeler in the area?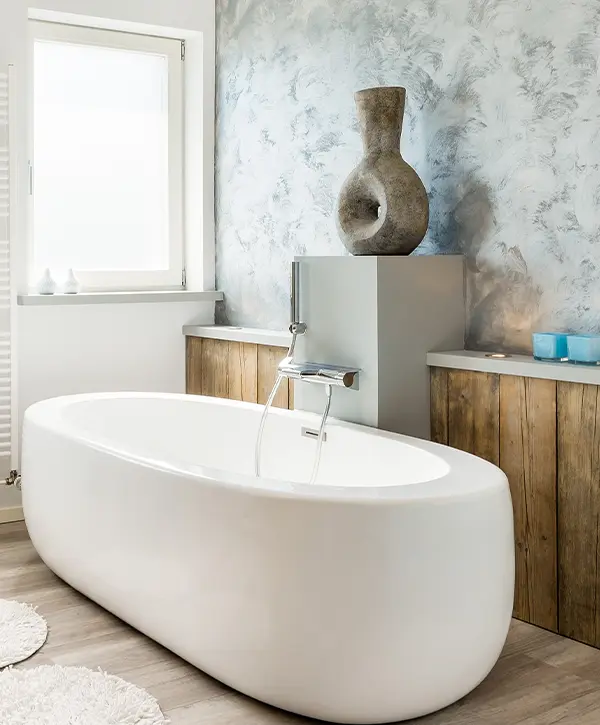 Trying to select the right bathroom remodeling contractor in Glendale for your project may feel exhausting.
Sure, you can take advice from relatives and acquaintances or even strangers on the internet, but nothing beats conducting your own investigation. Doing so will ensure that you are making a well-informed decision about who is best equipped to handle all aspects of the job.
If you're here, it means you went your own way and you're looking for the best bathroom remodeling companies in Glendale, AZ.
Let's take a look at our list of top contractors in Glendale.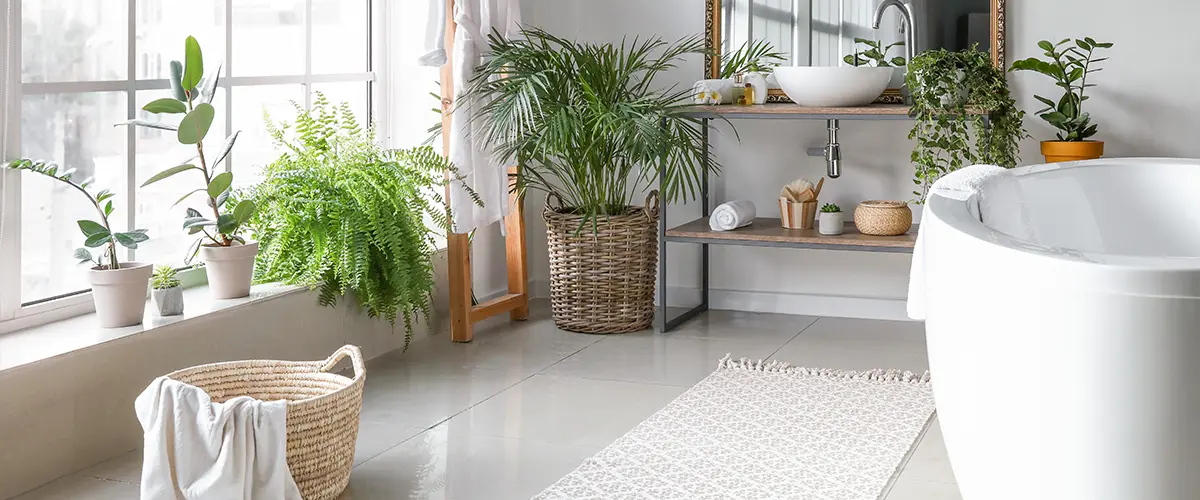 1. Starting With Offcut Interiors
Since 2017, we have been proudly serving homeowners in and around Glendale, AZ with top-notch bathroom remodeling services.
Your well-being is our priority, so we've created an all-inclusive space that adapts to your lifestyle. Whether it's a place you call home or somewhere you visit occasionally for leisure; you want your bath to be remodeled by pros.
Our team is devoted to setting a superior benchmark for remodeling in Glendale. To ensure that we attain this goal, we are committed to executing every little detail to perfection and prioritizing your wants and needs above all else.
We'll even get the building permits for you, so you can sit back and enjoy watching your vision come through!
Enjoy A Premium And Complete Remodeling Service
Not only will you receive a premium service, but you'll also enjoy exclusive perks that no other contractors in Glendale can provide. These guarantee your absolute satisfaction with your new bathroom, and you'll come back for more!
Homeowners In Glendale Love Their New Bathrooms
With us, you'll get a new bathroom tailored to your changing needs, just like your neighbors did.
Hunter was quick, precise and very professional.
I had some very damaged baseboards that neede to be replaced and they look amazing.
Would highly recommend!
Hunter completed a master bath remodel for us and we're were extremely happy with the results.
Great work, excellent price, outstanding communication and very professional!
I would strongly recommend Offcut for any similar project.
Sunset Tile & Bath, Inc. was founded in 1994, and previously operated under the name of Gene & Sons Tile Works.
Now, the business is run by the Matyskiel brothers, Mark, Paul, and Kevin. They are still going strong to meet the kitchen and bathroom remodeling needs of homeowners in the Greater Phoenix area.
Sunset Tile & Bath also has a showroom and trained designers that'll help you outline your vision. They take pride in being a one-stop-shop for most home improvement projects, from plumbing, electrical, cabinetry, countertops, and tile work.
Sunset Tile completely remodeled our kitchen. They helped re-design and document the layout and detailed the cabinets and supplies. Their attention to detail, professionalism and craftsmanship resulted in a kitchen we love and enjoy everyday. Highly recommend Sunset Tile! 
JMG Contracting was created in late 2016 with over 50 years of combined construction experience in construction and remodeling.
They're a local family-owned and operated company serving the Phoenix, AZ area. They specialize in kitchen and bathroom remodels, but they're still a general contractor that can take care of most home improvement projects.
They say their business relies heavily on customer satisfaction and they strive to bring the best in quality and customer service.
JMG constructed the interior of my shed to tiny home conversion and I could not be happier. The crew was always polite, professional and left the site cleaned up everyday. The project turned out better than my expectations I would highly recommend JMG for any remodel. 
4. Diamond Kitchen & Bath Inc
Diamond Kitchen and Bath, Inc. is the leading retailer of kitchen and bathroom cabinetry and countertops in the Phoenix, Arizona metropolitan area. They've been serving the valley since 1986 with kitchen and bathroom cabinetry and state-of-the-art design services.
Their goal is simple: to provide homeowners with gorgeous kitchens at incredible prices and save them money by designing efficiently and effectively to meet all needs.
Besides being a great retailer of kitchen upgrades, they can also install everything. All in all, Diamond Kitchen & Bath Inc. is one of the best bathroom remodeling companies in Glendale, AZ.
James has been an absolute pleasure to deal with. He is incredibly patient, knowledgeable and amazing throughout the whole process. We did a full custom kitchen remodel and he walked us through all of the options, specs and and everything else involved. Can't wait to come back and finish up our bathrooms and laundry room with him.
5. Desert Valley Concepts Inc
Desert Valley Concepts Inc is a design/build firm that focuses on creating lovely kitchens and bathrooms and the perfect cabinets in your new space.
With a "turn-key" experience, you can say goodbye to all the hassles that come with dealing multiple contractors who do not collaborate effectively. Now's your chance to get an unparalleled service driven by your own vision!
They work as a team with a common goal: "To provide a great experience for the client while putting honesty, integrity, and exceptional quality before anything else"
Their client's interests were their #1 priority.
Desert Valley Concepts built us a beautiful bar unit on an entire wall in our living room that we get a million compliments on and enjoy every day. 
They also built other cabinets and a beautiful wall unit in our den. Everything was done perfectly and they were a pleasure to work with. 
We would highly recommend working with them.
With the multitude of bathroom remodeling companies in Glendale, selecting one can be a daunting task. 
Fortunately, we are here to make it simpler for you!
Our extensive remodeling knowledge and expertise will help you remodel your bath with the utmost efficiency. We're quick, reliable, upfront, and honest about your space, so you'll know absolutely everything there is to know about your space!
If you want your home to look its best and pay a fair price, Offcut Interiors will make it happen!