Selecting the ideal bathroom countertop material for your space doesn't have to be a challenging task. In fact, it becomes extremely easy the moment you find out the pros and cons of each material.
Depending on your bathroom's style, budget, and preference, there are certain materials that stand out above the rest. Some are manufactured, some are natural stones, by most of them bring efficiency, comfort, or curb appeal.
Let's find out which are the best countertop materials for your upcoming bathroom remodel!
If you are looking for a superior countertop material, quartz is the ideal choice. This engineered stone is incredibly tough and can handle high temperatures with ease while being scratch-resistant and stain-proof at the same time!
Although quartz countertops are priced higher than most other materials, they offer a great deal of functionality, ease of maintenance, and beauty.
It is available in many stunning hues that will complement any bathroom aesthetic perfectly, and more than that, it has a clean and sleek appearance that'll make it very easy to match with the rest of your space.
The cost of good quality quartz countertops ranges between $50 to $65 per square foot, while that of better quartz countertop quality ranges between $65 to $75. If you are looking for the best quality quartz countertop, you're likely to spend between $75 to $150 per square foot.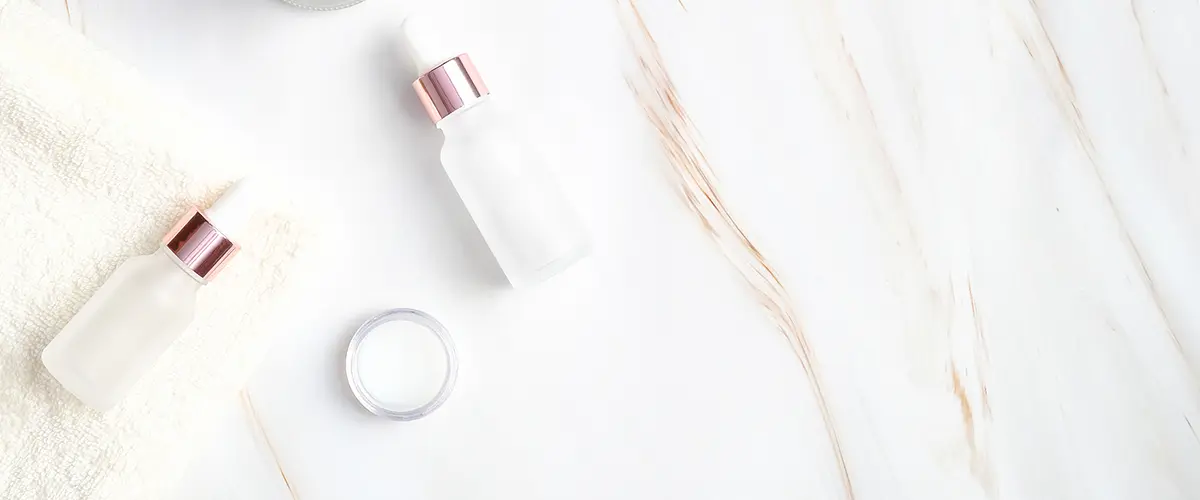 Granite countertops are a go-to choice for bathrooms, providing strength and classic elegance. Permanence is guaranteed with proper care; its natural stone material can last up to a lifetime! Not only that, but you get to choose between various colors and patterns matching any bathroom aesthetic.
Granite is a unique, one-of-a-kind stone because no two slabs are alike. However, its intricate patterns can make it hard to integrate with other design elements in your space.
Granite may provide an attractive appearance, but many homeowners prefer the modern and unified look that only high-quality quartz can offer.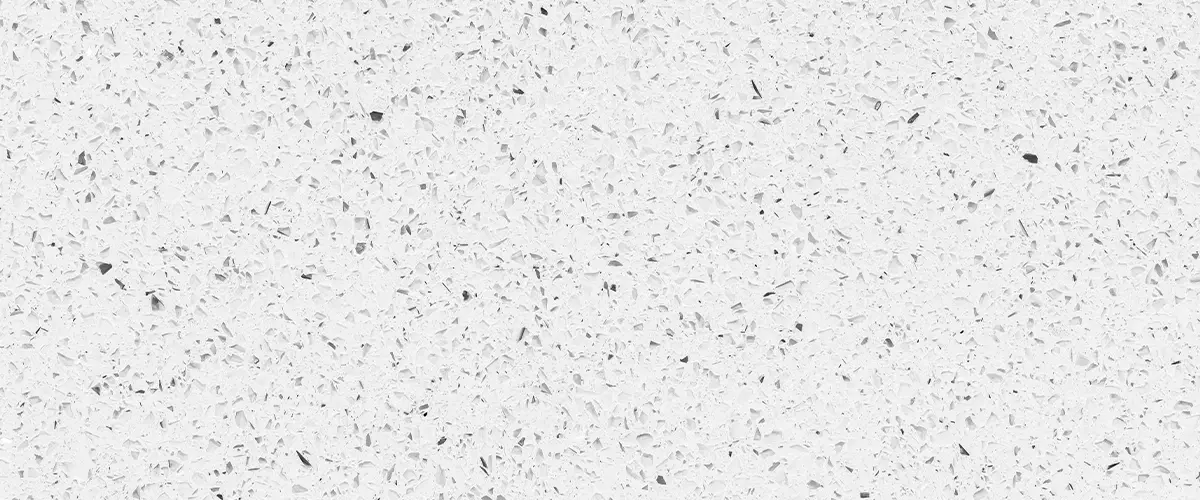 If you're seeking a luxurious look in your bathroom, marble is the ideal choice. Its timeless and elegant essence can make any washroom appear more extravagant than it truly is – though if not taken care of properly, it can easily break or develop chips.
Don't forget this is a soft stone, so it's not nearly as durable and resistant as quartz or granite.
With its glossy, sophisticated aesthetic, marble is one of the most costly countertop materials available.
Investing in a marble countertop can be expensive, with price points running from $40 to $100 per square foot. The standard cost of marble is approximately $60, but Carrara and Statuario versions rate more moderately at around $40. At the same time, Calacatta marble will set you back by about $180.
According to Forbes Homes,  installing marble countertops costs, on average, $3,000.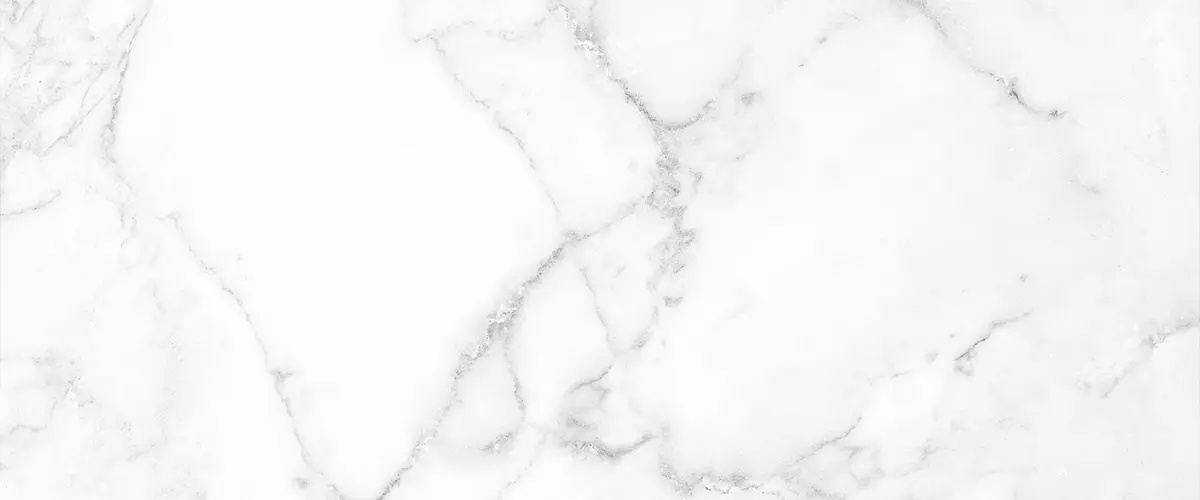 4. Solid Surface Countertops
Achieve the look and feel of expensive stone countertops without breaking your budget with solid-surface materials. Not only do these surfaces come in various colors and patterns, but they are also highly durable – just be sure to handle them carefully, as they can scratch easily.
With so many options available, you'll have no trouble finding one that suits any bathroom style!
A solid-surface countertop costs between $35 and $60 per square foot, making it an affordable option. However, remember that this material is not as durable as granite or quartz and will require more frequent sealing to maintain its appearance.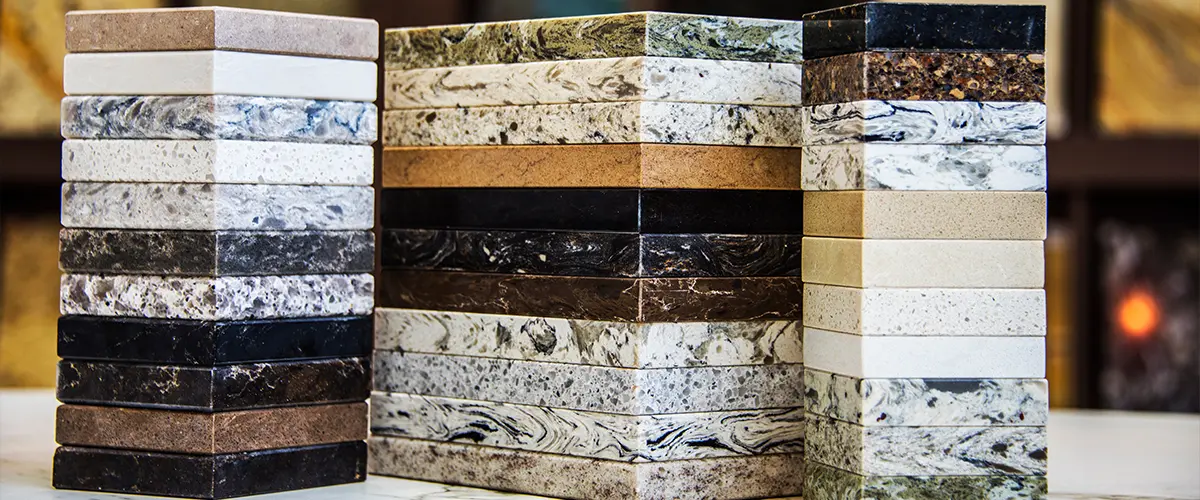 For those looking for an economical solution to their bathroom countertop needs, laminate is a great choice.
It comes in various colors and patterns to suit any bathroom style, and it is extremely easy to clean and maintain. At the same time, this is not the best option for a damp space like a bathroom.
Remember that this item is created of wood, and if the water penetrates through its vinyl sheeting exterior, then the rest of it will start to peel away. Moreover, once exposed to moisture for extended periods of time, rot may begin to set in.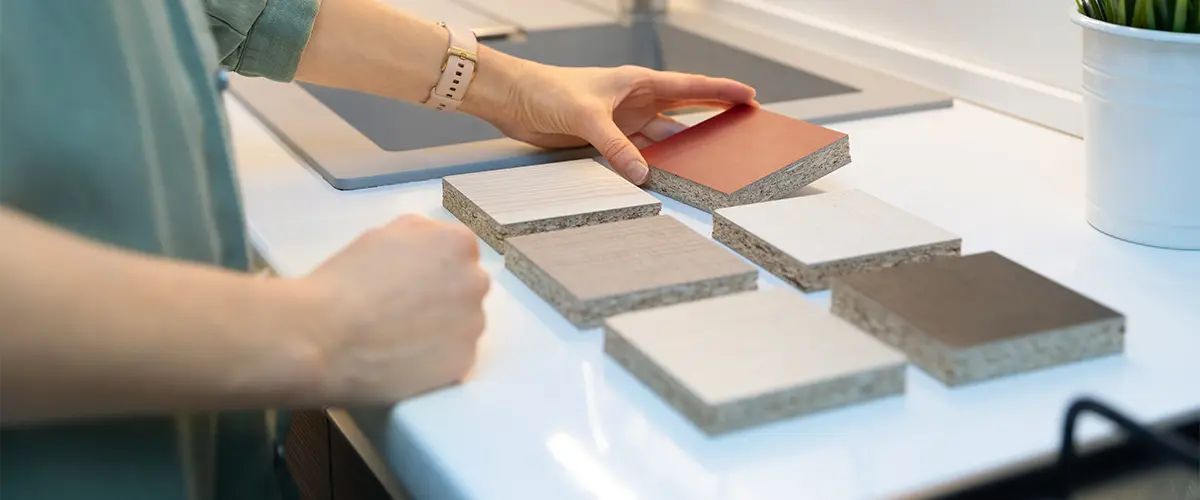 Some other countertop materials that are starting to gain popularity are:
Making the right choice could not be easier. Quartz is the perfect solution for you, offering strength and resilience all while being easy to maintain and providing a great value for your money. We would make this selection without hesitation if we were in your shoes!
What's more important is who's installing the new countertop materials.
Countless videos have revealed the clumsiness of supposed handymen, and it's almost certain that if a valuable slab of quartz were to be dropped, there would be no refund given.
This is precisely why it's best to collaborate with a certified and insured contractor that can tackle any issues like this one.
Whichever material you choose, make sure that you take the time to properly care for your countertop to ensure its longevity and beauty. With these five countertop materials, you can easily find the best one for your bathroom!
At Offcut Interiors, we're giving you some of the best prices you'll find in Maricopa County, AZ. We're honest and upfront about everything that goes into your project, and we'll find the best solutions within your budget to give you the space you've been dreaming of.
Give us a ring at (480) 999-6134 or request a free quote and let's get you the best upgrade your bathroom will ever see!