The Best Kitchen Remodeling Cost In Sun City, AZ
Obtain a personalized quote to determine the precise amount to budget for your project!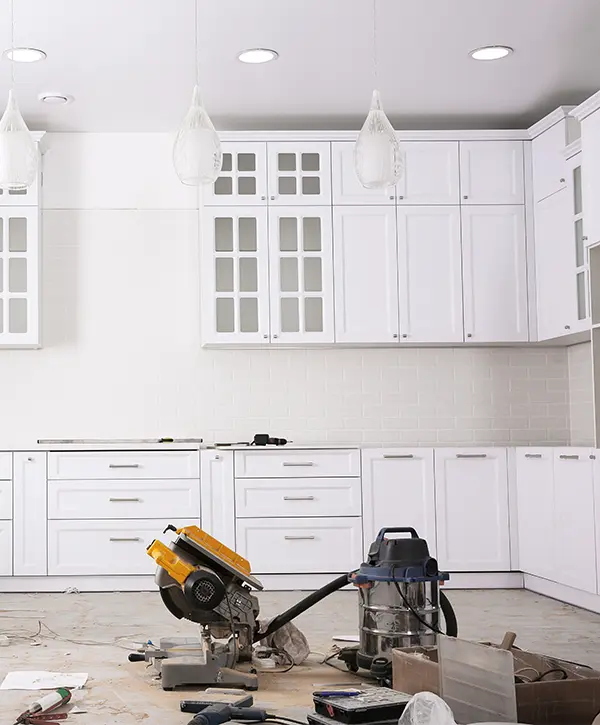 The kitchen remodeling cost in Sun City, AZ, is one of the most common concerns for homeowners that have their vacation homes here.
Here at Offcut Interior, our base kitchen remodel cost starts at $50k, and it covers refacing existing cabinets or installing new stock kitchen cabinets, new countertops, lighting, plumbing fixtures, and a new tile backsplash. 
Our high-end kitchen starts at $100k and is a complete reconfiguration of your kitchen with all-new, high-end features.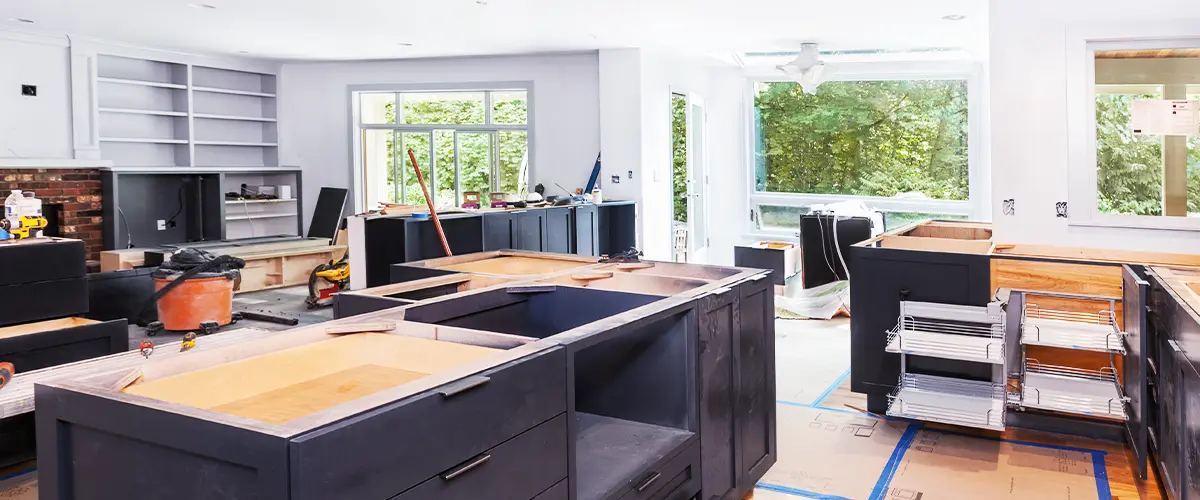 The Typical Sun City Kitchen Remodeling Cost
The cost of your kitchen remodeling will depend on a few different things, like the size, scope, materials, and any extra features you want. Of course, if you have a bigger space, it might mean a slightly higher budget but don't worry, we'll do our best to keep your overall cost within your budget.
Here are some cost averages for your kitchen remodeling in Sun City.
| Type | Job Cost | Resale Value | Cost Recouped |
| --- | --- | --- | --- |
| Minor Kitchen Remodel - Midrange | $28,327 | $20,478 | 72.3% |
| Major Kitchen Remodel - Midrange | $82,580 | $28,564 | 34.6% |
| Major Kitchen Remodel - Upscale | $164,137 | $43,969 | 26.8% |
Our goal is to give you budget-friendly options that perfectly suit your needs, so you can make the most of your kitchen without spending a fortune. Get started by requesting a free quote today!
Labor In A Kitchen Remodeling Cost In Sun City
If you're looking for a complete kitchen remodel, you'll need a team of architects, designers, plumbers, electricians, and more to come together and create a space that's not only beautiful but also highly functional. Let's see who we'll need to make it happen!
Architects play a crucial role in ensuring the safety and stability of a structure after demolishing or building a new wall. They usually charge between $500 to $1,500 per hour or between 10% to 20% of your total project.
Kitchen designers will ensure your new kitchen has the perfect balance between efficiency and aesthetics without compromising its quality and safety. Good kitchen designers charge 10% to 20% of the total remodel, or between $500 to $1.500 per hour.
Kitchens often have multiple plumbing issues, either underneath the floor or the sink. Even if the installation works properly, doing a quick inspection before remodeling is a great idea. Plumbers charge between $70 and $150 per hour, plus materials.
If you're adding new outlets, you'll also want an electrician on-site. Even if you're not moving any appliances, ensuring the electrical installation is up to date is crucial. Professional electricians will charge between $80 and $150 per hour, plus materials.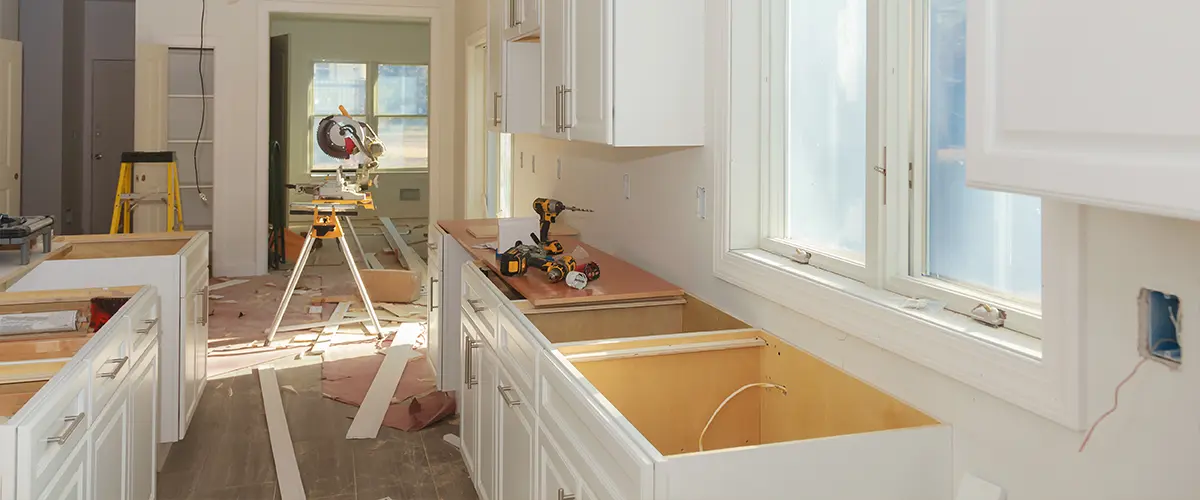 Get All-In-One With A Resourceful Professional!
At Offcut Interior, we've got you covered with a solid network of experts. You'll have the best plumbers, electricians, designers, and installers working together to make your project flow seamlessly and give you the absolute best outcome!
With us, you're getting a fair and sensible kitchen remodeling cost in Sun City because we want to help you finally get the remodel you've been dreaming of. Request your free pricing quote today!
The Upgrades And Features In A Kitchen Renovation Project
Kitchen remodeling projects involve a lot of exciting enhancements, features, and material choices. We'll discuss the best materials, upgrades, and accessories available in the market at our on-site visit, but until then, let's see some popular upgrades in Sun City, AZ.
Let's look at some backsplash materials.
Investing in new appliances is often a significant portion of the total budget when carrying out a kitchen remodel. Refrigerators can range anywhere from $900 for a basic top-freezer model to $8,000 for a high-end built-in model.
Similarly, a range can cost as little as $650 for a basic electric model or as much as $10,000 for a professional-grade model.
Installing a new dishwasher might cost between $150 to $500, while installing a new range may cost anywhere between $100 to $200 if it's replacing an existing range or up to $800 if new gas lines need to be installed.
Kitchen Countertops Costs
Granite and quartz countertops are a fantastic choice for your kitchen! Not only are they highly efficient, but they're also incredibly durable and heat-resistant. Plus, they add a touch of elegance to your space. 
Granite slabs range from $50 to $400 per square foot, and quartz starts at around $70 for a simple slab and goes all the way up to $300 for a premium quartz slab with no veins.
The installation of these materials also comes with different price points.
| Material | Typical Cost (per square foot installed) |
| --- | --- |
| Laminate | $30 - $72 |
| Quartz | $72 - $240 |
| Hardwood | $54 - $300 |
| Marble | $102 - $360 |
| Granite | $72 - $300 |
| Stainless Steel | $108 - $215 |
Replacing the wood floors with new, solid hardwood flooring costs between $2 and $20 for materials only or between $5 and $30 total cost per sq. ft. with installation included. Refinishing the wood floors has the highest ROI, as it won't cost more than $2k – $3k.
Another great option that won't break the bank is LVP or LVT. When it comes to vinyl plank flooring, you can find prices ranging from $2 to $10 per square foot. 
And if you're looking for luxury vinyl planks, materials alone can cost you anywhere from $1 to $6. Just remember to also consider labor costs, which can be up to an additional $5.
Laminate is still a good option if you don't get a lot of foot traffic in your kitchen. The cost of laminate flooring ranges from $2.70 to $11 per square foot, depending on the quality.
Porcelain tile is typically mid-range in price, costing an average of $12–$40 per square foot.
No kitchen renovation is complete without the addition of stylish and modern cabinets.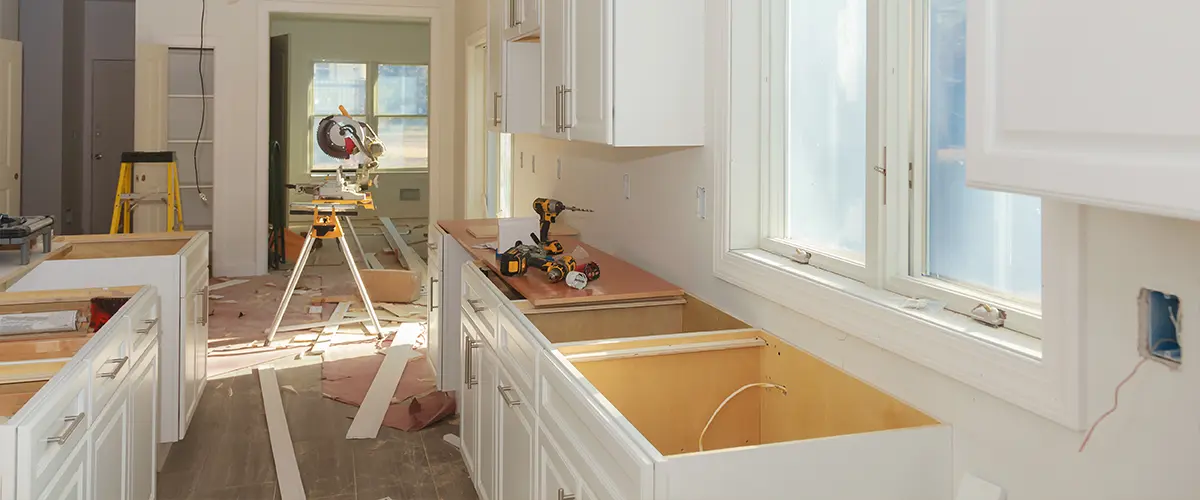 Budgeting For Your Kitchen Renovation Cost In Sun City
When it comes to kitchen renovations, a lot of homeowners don't really grasp the total cost until it's too late. HGTV shows are doing more worse than good, showcasing kitchens that cost way above $80k and saying they were only $20k, confusing homeowners, and giving people fake expectations about their remodel.
Here are 3 tips to make sure you're not overpaying for your project.
It's not a great idea to overspend on features you won't even use. Getting the fanciest stovetop if you're not really into cooking simply doesn't make sense. Or why get a kitchen extension if it's just you and your partner? Focus on getting the upgrades that truly boost the functionality and comfort of your kitchen.
When it comes to kitchen remodeling, it's crucial for homeowners to set aside some budget for planning. You never know what unexpected issues like mold, mildew, or plumbing problems might pop up, so being prepared is key! Adding 20% to your total project cost will provide a sufficient buffer to handle any unforeseen expenses, preventing unexpected challenges from hindering your progress.
For a quality kitchen remodeling project in Sun City, it is crucial to plan for all expenses and work with a contractor that's transparent about his fees. When working with a kitchen renovation company or contractors, make sure to inquire about the specific services or products included in the price you are paying. Find reliable contractors on your local BBB website in Sun City, AZ!
Get Pricing Transparency For Your Kitchen Renovation Cost In Sun City With Offcut Interior
The average kitchen remodeling cost in Sun City, AZ is approximately $50,000, but the final cost will vary depending on your choice of materials and upgrades. We've worked on kitchens that were as low as $20k and as much as $90k+.
Either way, you'll enjoy a reasonably priced, complete remodeling service that guarantees a long-term investment! You'll get your desired outcome, all within your budget and timeframe.
We tend to over-deliver, so expect:
Stop Delaying And Get Your New Kitchen Today!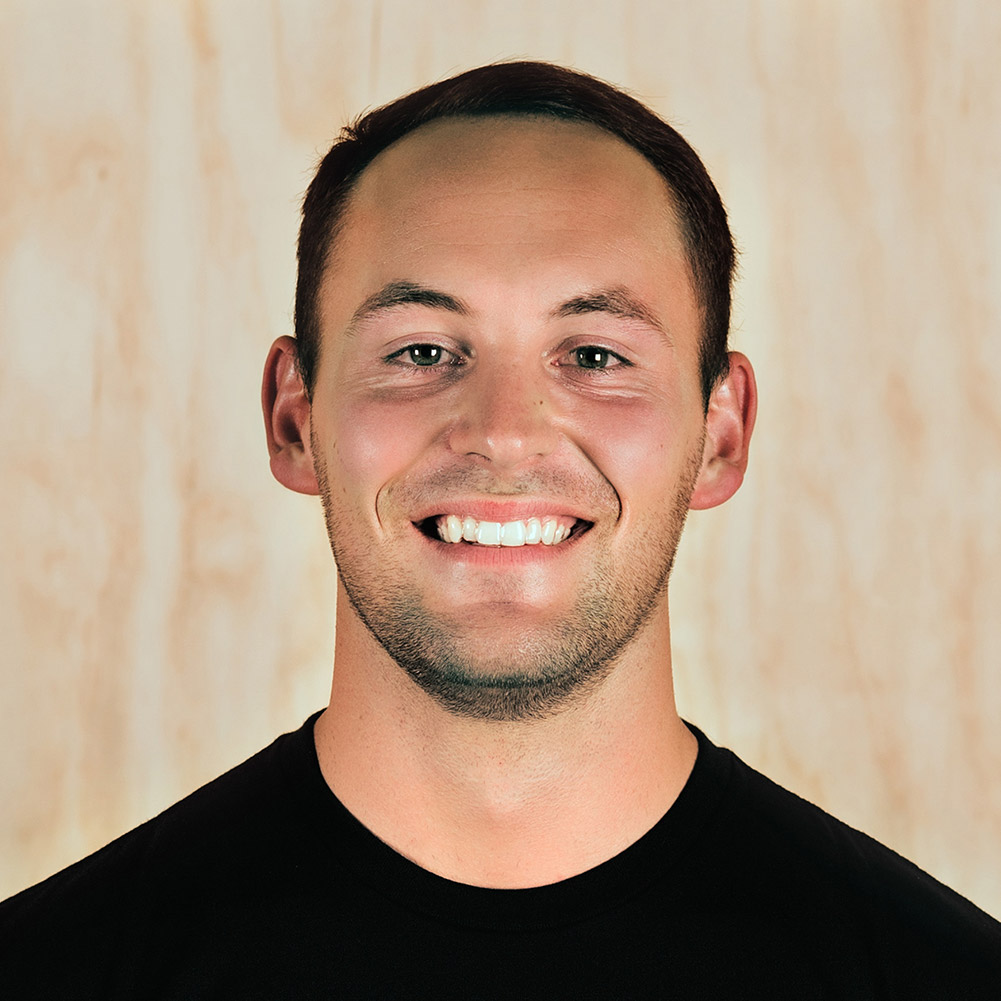 Request a quote for your kitchen remodeling in Sun City , AZ, and find out how much to budget!
Or call us at (480) 999-6134 and talk directly to Hunter, the owner of Offcut Interiors!