The Best Home Remodeling Cost in Surprise, AZ
Obtain a personalized quote to determine the precise amount to budget for your project!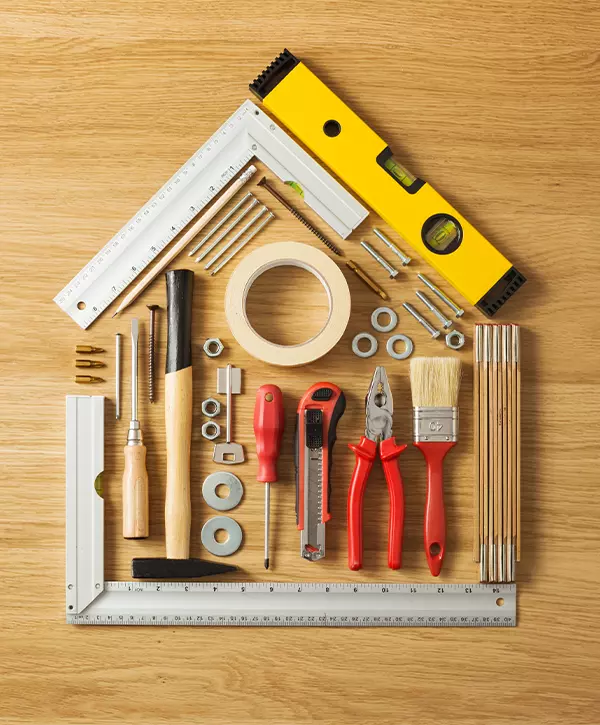 If you're considering home remodeling in Surprise, AZ, your top concern is likely the cost. Let's set the record straight with the home remodeling cost in AZ!
Offcut Interiors offers remodeling services that are honest, fair, and affordable. Our aim is to assist homeowners in making home improvements without taking on any debt.
Our base home remodel starts at $150k, and it's perfect for a 2,000 sq. ft. home that's relatively old. You'll get a brand-new finish on all floors and a complete house repaint. You'll also get a kitchen and bath remodel.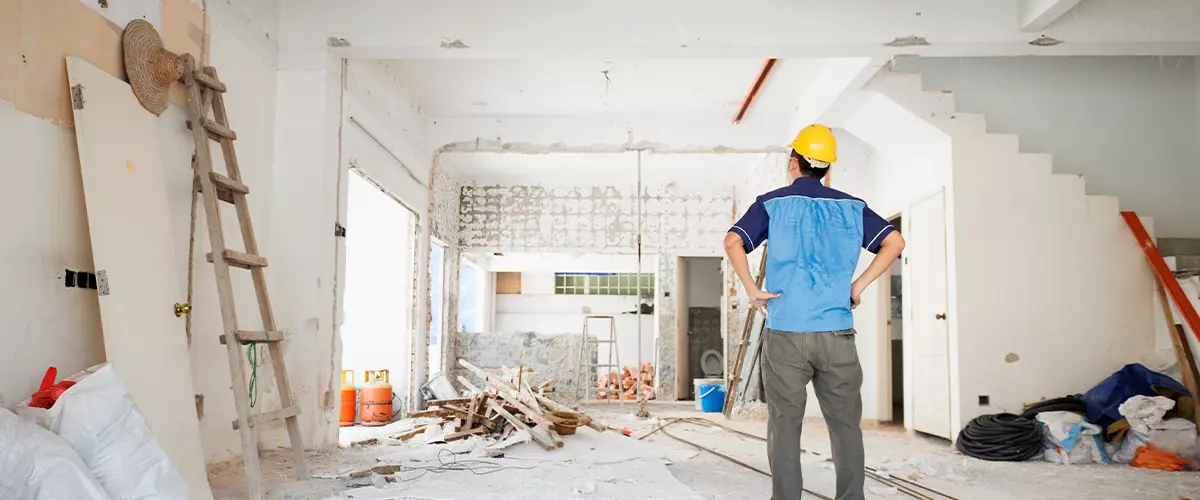 If you choose us you get:
The Typical Home Remodeling Cost In Surprise
The cost of remodeling your home is dependent on how much work needs to be done and what upgrades you want. Choosing top-notch materials will make a kitchen renovation more costly compared to a basic bathroom renovation.
One thing's for sure: don't spend more than 10-15% of your home's current value on remodeling a single room. For example, if your home is valued at around $100,000, budget approximately $15,000 to remodel a bathroom or a kitchen.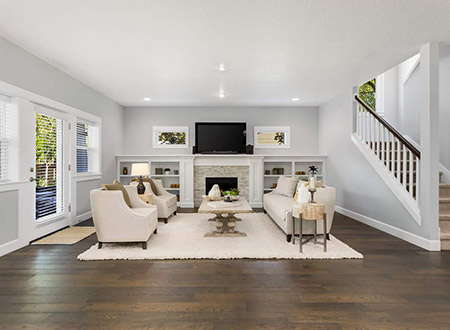 For a 2,000 sq. ft. home. This can include a brand new finish on all your floors and a complete house repaint. We can also give your kitchen and bathroom a simple remodel, replace all your trims, and install a new lighting configuration.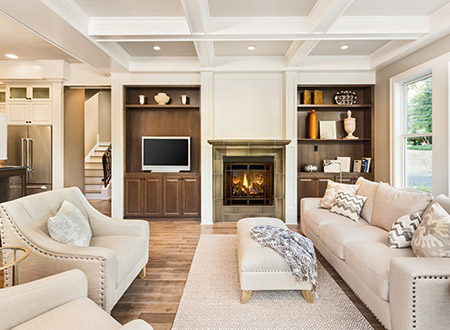 Average Whole Home Remodel*
For a 2,000 sq. ft. home. This can include reconfiguring some of the walls in your home, giving your floors a brand new finish, repainting your whole home, remodeling your kitchen and bathroom, installing new trims, and a new lighting configuration.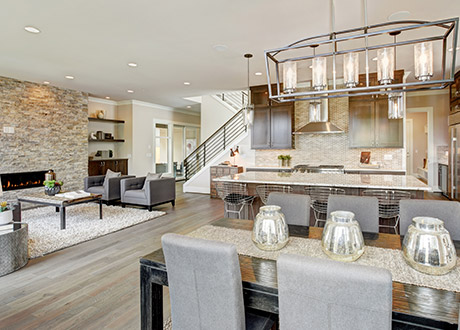 High-End Whole Home Remodel*
For a 2,000 sq. ft. home. This can include a full reconfiguration of the walls where necessary, fully upgrading and updating your rooms, including kitchen and bathroom remodeling. It can also include building an addition.
What To Know About Home Remodeling Cost in Surprise, Arizona
Generally speaking, remodeling an entire house in Surprise, Arizona, can cost you as low as $10 and as high as $60 per square foot.
Home remodeling refers to modifying the functionality and/or design of your living space, which may involve expanding rooms, reconfiguring dining areas, or removing walls. It's important to note that while additions are related to home remodeling, they involve a different scope of work.
Offcut Interiors has been offering home remodeling services in Surprise since the start.
With us, you're taking advantage of tradesmen skilled in all aspects of home remodeling, all committed to ensuring your complete satisfaction.
Home Remodeling Projects You Can Start In Surprise
Home remodeling refers to a wide range of home improvement projects, such as upgrading your kitchen or making changes to your garage. The costs, return on investment, and factors to consider will differ for each project.
Let's see some of the most popular remodeling jobs people get around here.
Bathroom Remodeling Cost in Surprise, Arizona
Doing a large, upscale bathroom remodel could cost anywhere from $50,000 to over $80,000. This would include changing the layout, adding a freestanding tub and glass enclosure, installing a walk-in shower, replacing the vanity with a new one, upgrading to high-end water fixtures, and changing lighting fixtures.
Smaller bathrooms can be as affordable as $20,000 and it would cover replacing the essentials, refinishing a vanity, and replacing the countertop.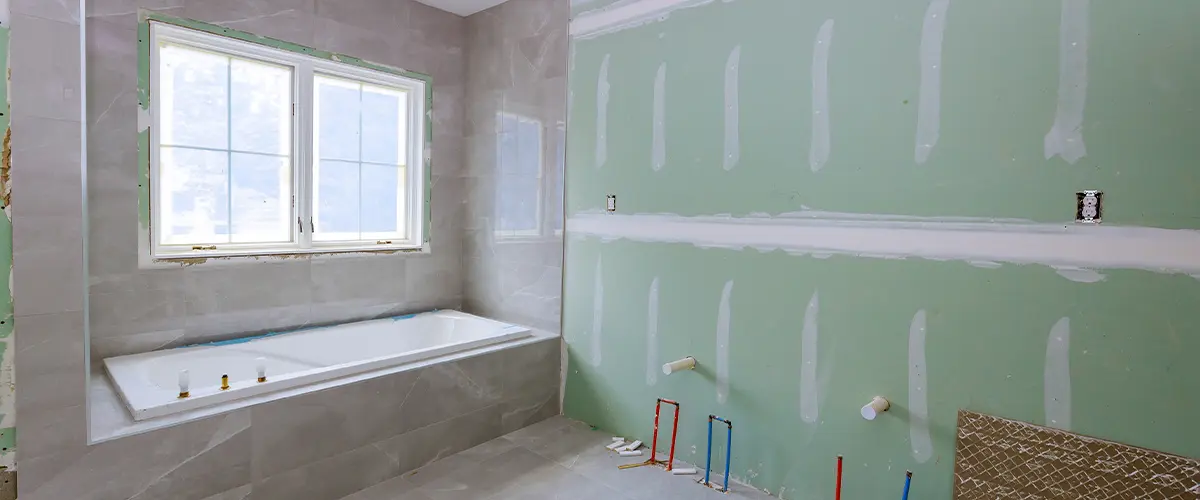 Kitchen Remodeling Cost in Surprise, Arizona
Remodeling a kitchen in Surprise costs an average of $50,000, but the total cost varies depending on multiple factors like labor costs, square footage, materials, permits, etc.
To create more space, begin with a full layout reconfiguration. Then, add semi-custom or custom cabinets, an undermount sink, energy-efficient appliances, new tile or LVP flooring, a lovely backsplash, and new lighting fixtures. Although this type of renovation will cost over $80,000, the end result will be breathtaking.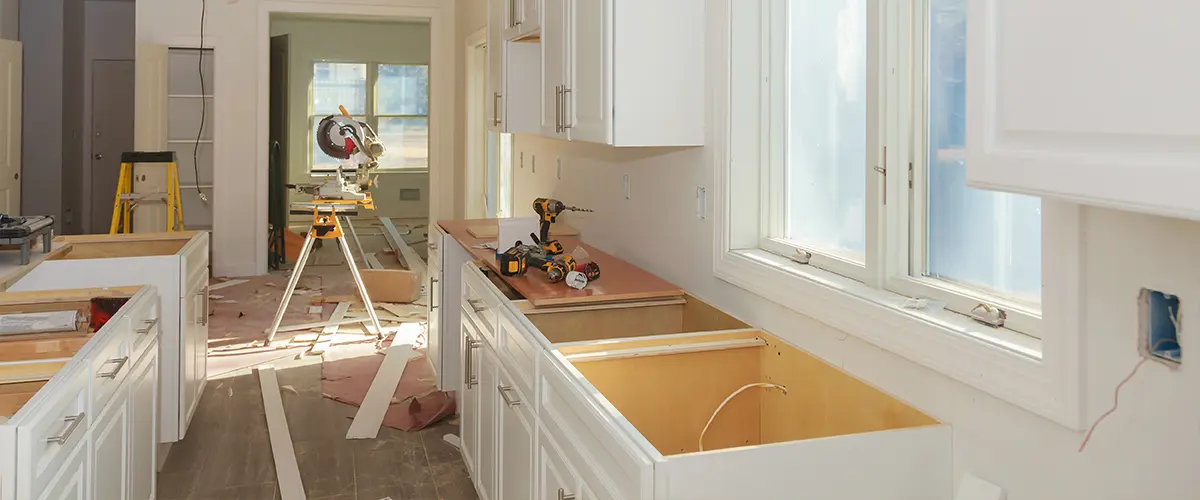 Basement Remodeling Cost in Surprise, Arizona
The cost of remodeling a basement in Surprise is typically around $20,400. However, the total cost may vary depending on the finishes you choose and the new purpose of your basement.
To make a basement functional and safe, it is necessary to waterproof, finish, remodel, and refurbish it. This can be both time-consuming and expensive. However, starting from scratch may cost a lot, but it can add value to the property and generate a good return on investment, making it a worthwhile investment.
Finishing a basement brings over 70% ROI, so definitely an investment worth making!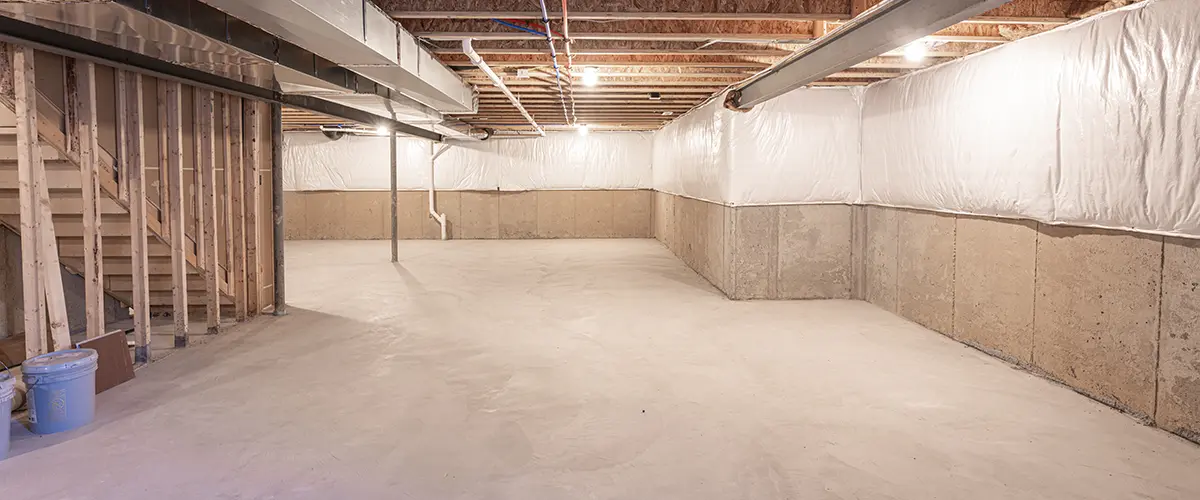 Garage Remodeling Cost in Surprise, Arizona
Many people are beginning to realize the potential of their garage and are opting for remodels, making it a popular trend.
The average cost to remodel a house garage is between $10,000 to $25,000. The final cost will vary based on the size of your garage, the upgrades you choose, and the intended use of the remodeled space.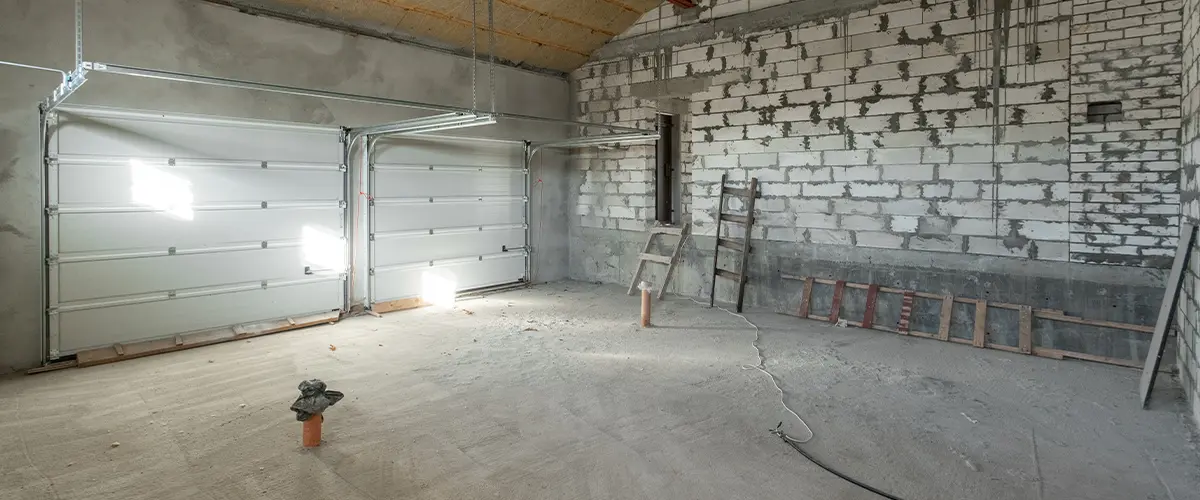 Other Home Remodeling Projects Worth Looking Into
You don't have to do a complete kitchen or bathroom remodel to renovate your home. There are small projects that are cost-effective and can provide a good return on investment. Some examples include:
Frequently Asked Questions On Home Remodeling
We'll start with planning and design to make the process more efficient. Then, proceed to demolish specific walls or areas of the house. Next, work on framing and rebuilding, followed by plumbing and electrical tasks. Finally, we'll focus on walls, flooring, wall-mounted furniture, appliances, and finishing touches.
Remodeling is a complex process that includes tasks like removing or rebuilding walls, mounting furniture and cabinets on walls, and changing the physical structure of your house. Because of this, remodeling always requires a permit and is generally more expensive than renovation, which is less complex.
Renovations can vary in duration depending on the complexity of the changes. Minor changes typically take around two weeks while more complex transformations can take up to six months. It's recommended to proceed at a steady pace to prevent mistakes caused by rushing. Otherwise, what seems cheap now might turn out to be very expensive in the long run. So here are some things to keep in mind.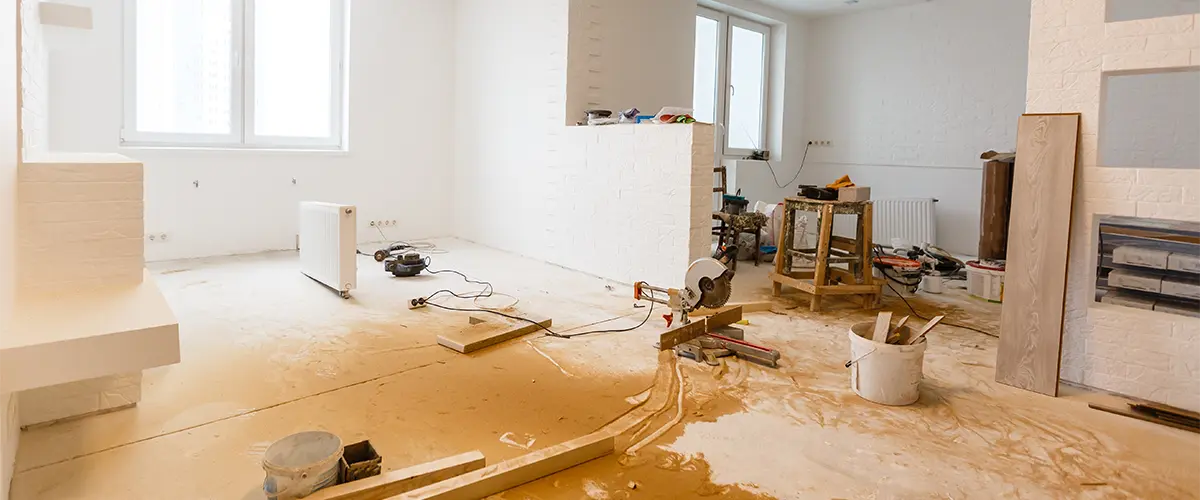 The cost of remodeling your house in Surprise, Arizona will vary according to your needs. For example, if you need a moderate remodel that includes tasks like repainting walls or replacing flooring, it could cost anywhere between $150,000 and $250,000.
If you want to completely renovate your home or make a grand transformation, it's likely you'll need to budget between $400,000 to $500,000. This would include remodeling each room and potentially adding extra living space.
Get a precise pricing quote by clicking on contact page or calling us directly at (480) 999-6134! Work with our pros from Offcut Interiors and give your home the best upgrade you can find, at the best home remodeling cost in Surprise, AZ
Take The Last Step In A Long-Overdue Upgrade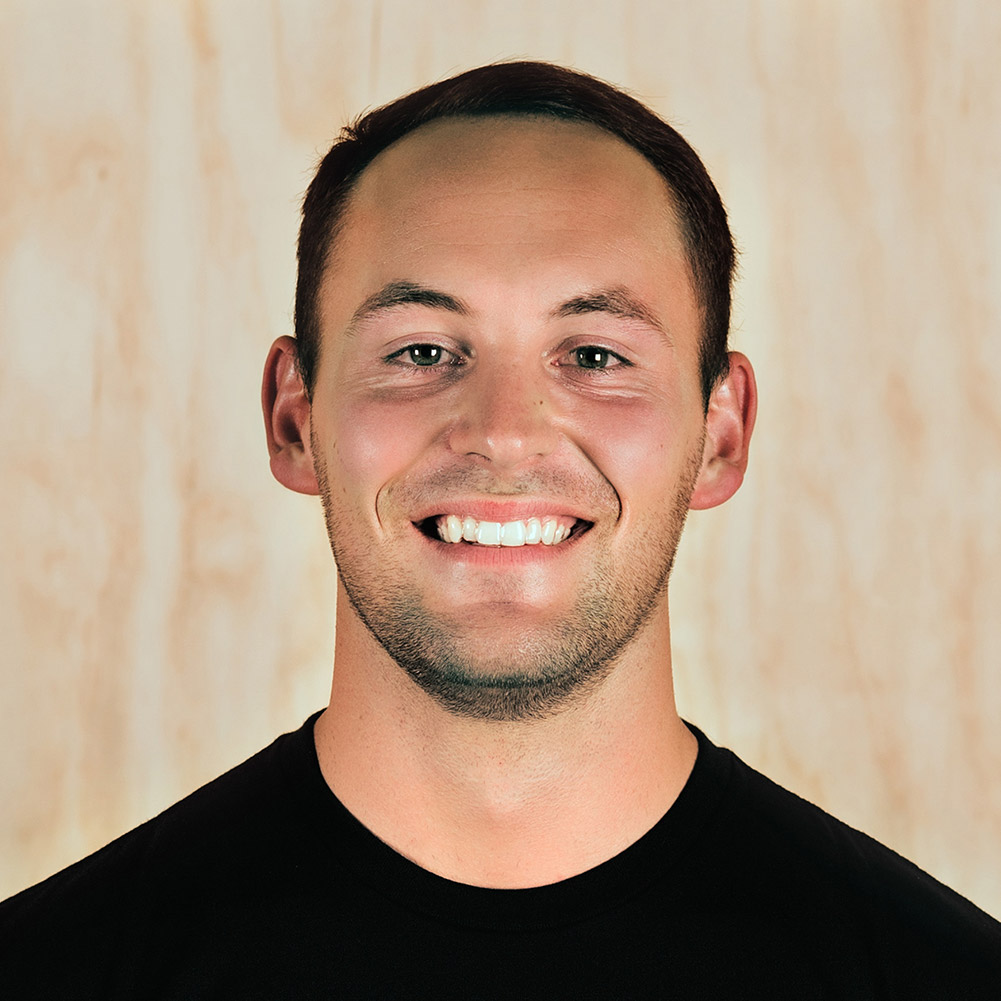 Request a quote for your home remodeling in Surprise, AZ, and find out how much to budget!
Or call us at (480) 999-6134 and talk directly to Hunter, the owner of Offcut Interiors!