The Best Home Remodeling Cost In Sun City, AZ
Get your custom quote and find out exactly how much to budget!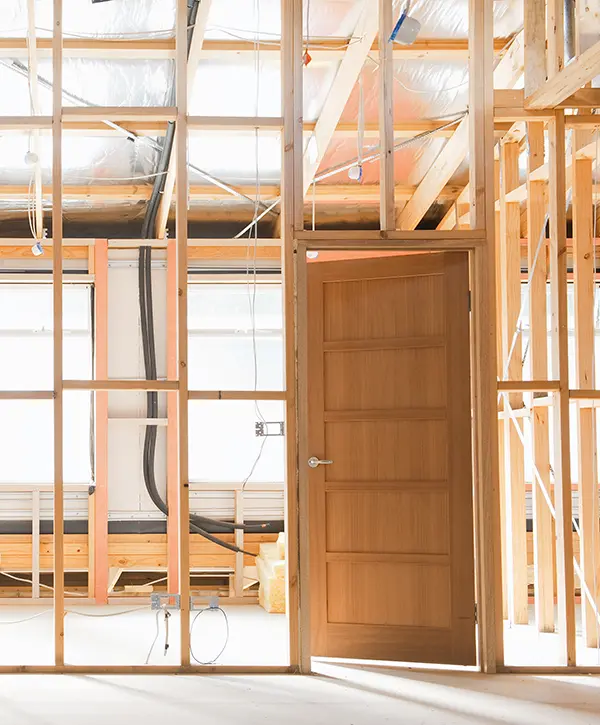 We know the home remodeling cost in Sun City, AZ, is one of the most common concerns for homeowners around here.
Offcut Interiors works hard to provide Sun City residents with affordable and fair pricing quotes, so you can upgrade your home without breaking the bank and without all the stress associated with remodeling.
With us, you're getting the ultimate remodeling experience, and we'll make sure you come back for more!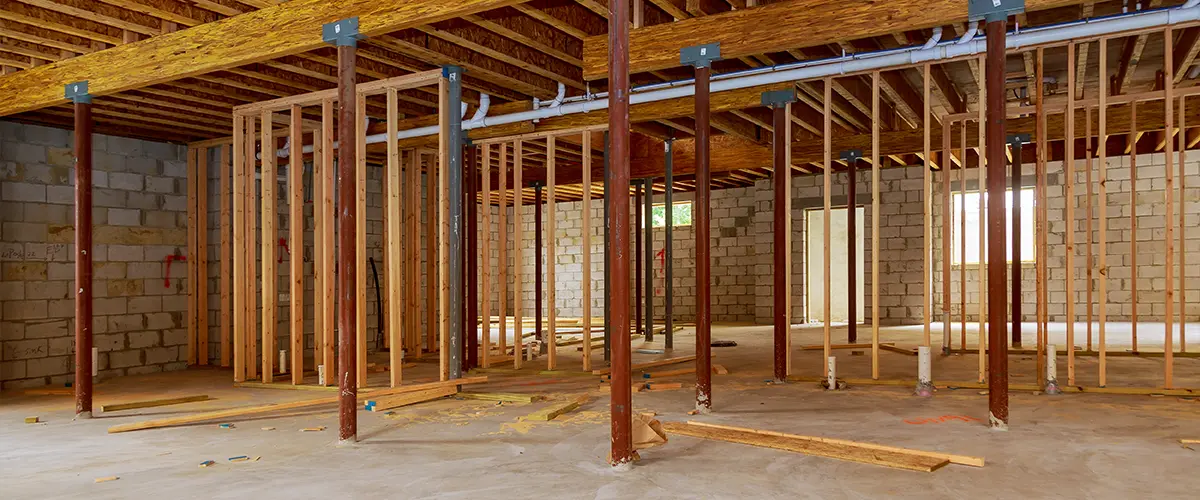 A Complete And Highly Efficient Home Remodeling Process
Home remodeling can be a costly endeavor. However, the long-term value it adds to your home makes every penny worth it. Besides, you'll get top-notch service from one of the best contractors in Sun City, AZ!
Typical Home Remodeling Cost In Sun City
Generally, it will cost you between $10 and $60 per square foot to do a full home remodel. Keep in mind that the scope of work increases with more space, thus driving up expenses accordingly.
To give you an estimate, here's how much the National Association of Home Builders advises homeowners to budget for their upcoming home remodels.
| Project Type | Suggested Spend |
| --- | --- |
| Kitchen | 16% |
| Attic or basement | 10% - 15% |
| Primary bedroom | 13% |
| Living area | 10% |
| Primary bathroom | 7% |
| Small bathroom | 5% |
| Siding | 3% - 5% |
| Windows | 3% - 4% |
| Patio or backyard | 2% - 5% |
| Roof | 2% - 4% |
Types Of Home Remodeling Ideas And Their Associated Cost
When it comes to remodeling your home, the possibilities are endless. Whether you want a complete overhaul or just spruce up a pantry, we'll take care of everything from top to bottom.
Here are some remodeling ideas with their associated cost.
Kitchen remodels are some of the most extensive home improvement projects simply because there are a ton of upgrades that you can choose from.
Here at Offcut Interiors, we've worked on kitchens for as low as $20k and as high as over $100k.
Renovating your kitchen can be quite costly, with cabinets taking up the bulk of your budget. Countertops, appliances, and flooring come in second, so budget accordingly. To achieve a truly opulent transformation, add additional features such as hardware fittings, backsplash tiles, and corner storage solutions!
Low- and mid-range kitchen remodels can offer up to 72% return on investment and are perfect if you intend to sell the space quickly.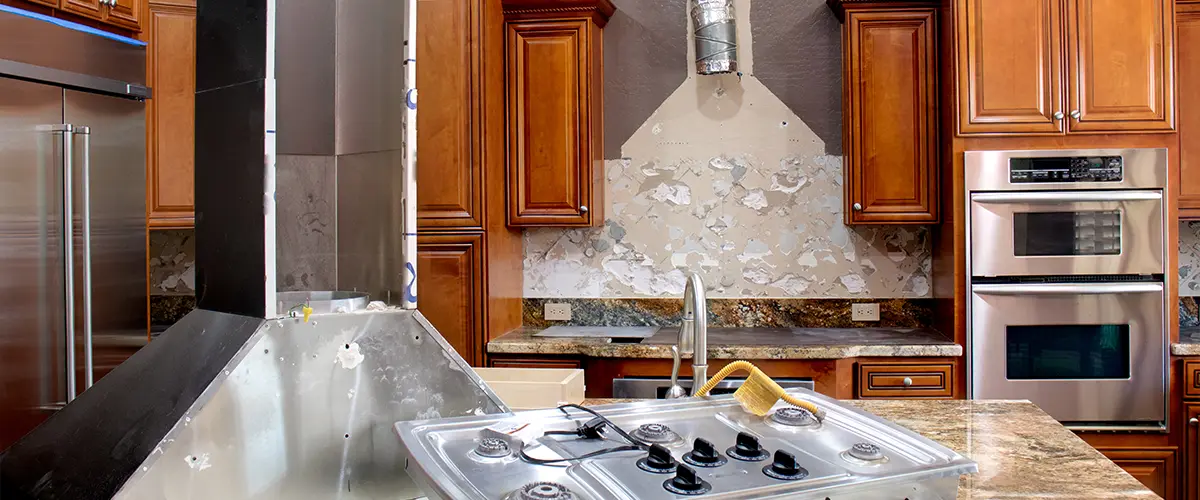 Make your bathroom a haven for peace and relaxation that will invigorate both body and mind.
On average, renovating the bathroom can cost between $20,000 and a whopping $38,000. But it's worth it to look at all the options available to enhance your space.
The vanity or tile work tends to be pricier upgrades – for instance, an enclosed glass walk-in shower may run up to ten grand, while cabinets will likely range from two thousand dollars to five thousand on average. You decide what works best for both your budget and style!
Investing in a mid-range bathroom makeover brings an impressive 60% return on investment.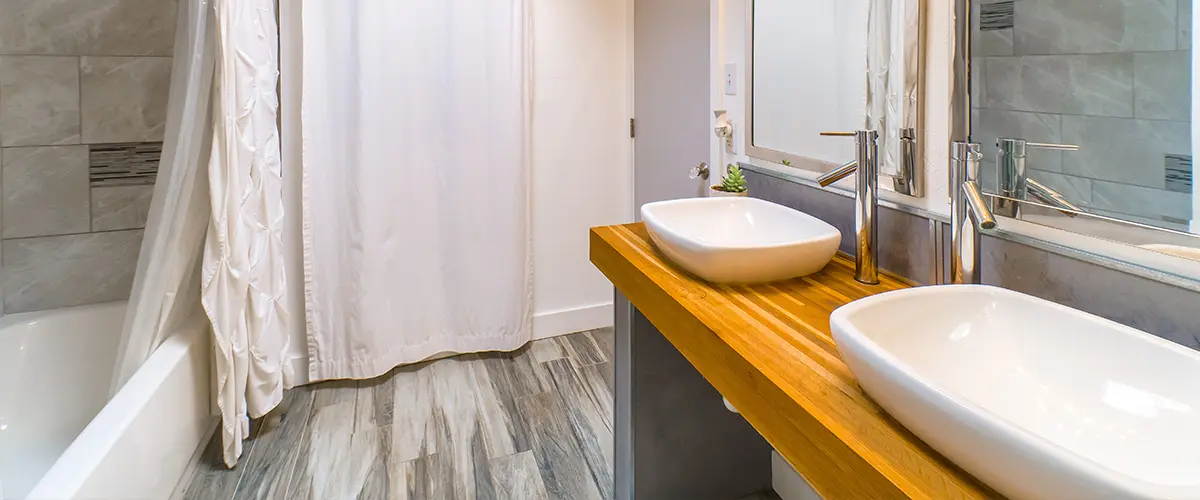 With just a few simple steps, your disorganized garage can be transformed into an orderly and functional room that will accommodate your needs.
Revamping your garage is significantly less costly than most other home remodeling projects, with the standard cost ranging from $7,000 to $15,000. It's worth noting that simply changing an old-fashioned garage door has a return on investment of more than 90%!
One of the greatest features of this project is that it demands barely any effort. Epoxy flooring will cost an estimated $3-$12 per square foot, and some open shelves are all you need for a polished finish!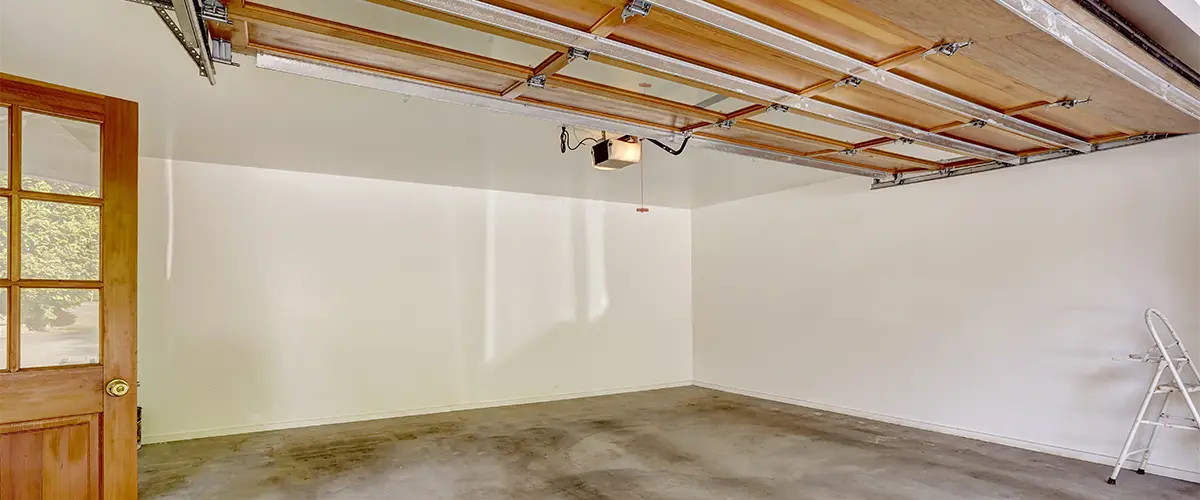 Basements have left behind their eerie stigma, and homeowners everywhere now see the rewards of unlocking this unknown potential. It doesn't take much to bring your basement into the current era with thoughtful upgrades that will add life and value to your home.
When planning a basement renovation, you should know that this endeavor is not cheap. Prices can range from $2,800 to $34,500. To put it into perspective: labor and materials tend to cost between $7 -$23 per square foot, as reported by Angi. Therefore, if you're looking ahead at the expenditure associated with such a project – brace yourself!
Transforming a basement can be exciting, mainly because you can turn it into whatever room you want.
Create your own haven – a man cave, studio, bedroom, office, in-house gym or home theatre. The possibilities are endless!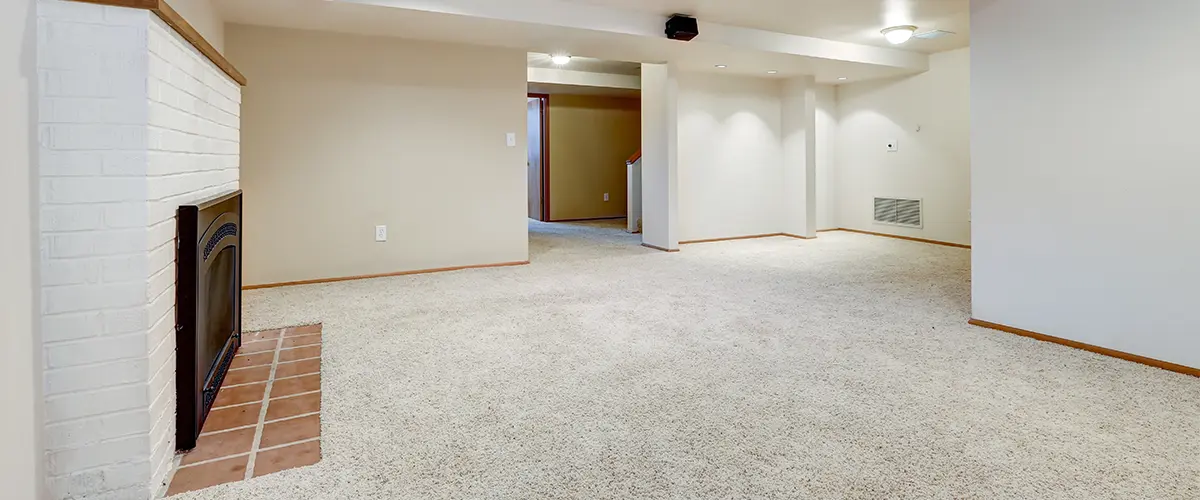 Homeowners have an innate desire to turn their homes into a showstopper.
After all, it's the exterior of your house that leaves its mark on anyone who passes by – so why not ensure it exudes elegance?
Transform your home's efficiency and ability with structural repairs like roof replacements, siding upgrades, or window and door updates. If you wish to spruce up your backyard, then a new deck, pergola, or paved patio are terrific projects that will improve the overall visual appeal of your house.
| Project Type | Cost | Additional Home Value | Return On Investment |
| --- | --- | --- | --- |
| Roofing Replacement | $37,144 | $21,482 | 56% |
| Side Replacement | $18,101 | $12,467 | 69% |
| Window Replacement | $21,302 | $14,471 | 68% |
| Deck Addition | $19,596 | $12,604 | 65% |
Other Upgrades That Make Your Life Easier
Some of the most common upgrades and changes that can improve your living space include:
Frequently Asked Questions
Calculating the cost of a home makeover depends on multiple factors, such as size, extent of remodeling required, and location.
If you're looking for a moderate home renovation, such as new paint and trimming or flooring, it may cost between $250k to $350k. On the other hand, if you want an upscale update with each room upgraded and extra living space added, be ready to spend around $400k-$500K!
Our tailored services range from minor renovations such as painting or replacing flooring (which usually take two weeks) to more comprehensive remodeling projects that can last up to six months. With us taking care of every step in the process, feel at ease knowing that all will be taken care of!
When you require reliable craftsmanship, Offcut Interiors is the ideal solution. Our licensed and insured staff has a long history of understanding Sun City's building regulations so that your tile work will be up-to-date on code compliance and completed with accuracy! You can depend upon us to handle all aspects of this project – safely and worry-free – as our experts always strive for excellence in quality construction.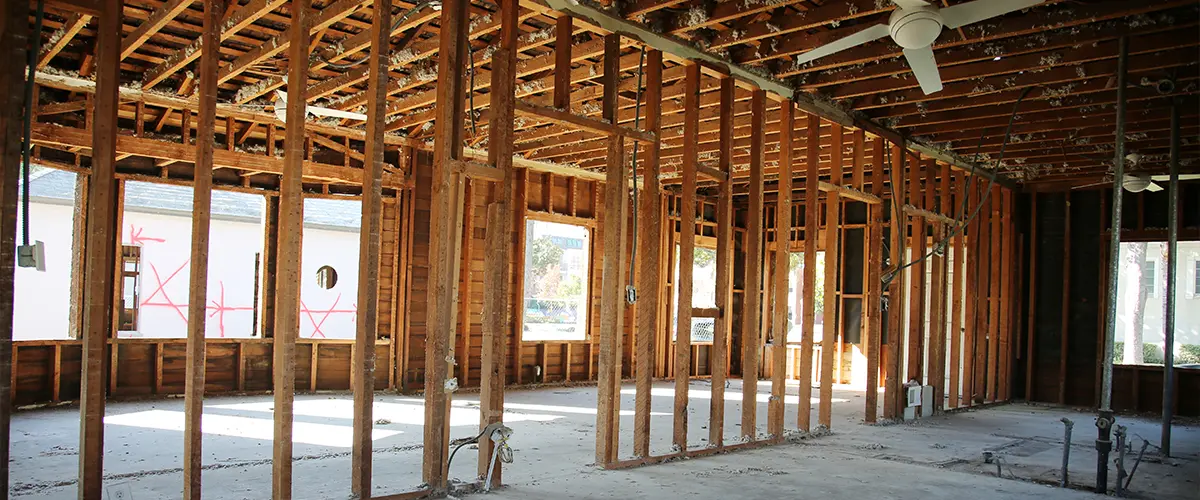 Time To Get Your Well-Deserved Home Remodel!
At Offcut Interiors, we understand how essential it is to keep you updated with your project's progress.
At the core of our mission is to deliver top-tier customer service, making sure that no detail goes unnoticed. We are leveraging tools and applications to make each step of our process transparent for you, from outlining daily plans and intentions all the way to achieving our long-term goals.
With a trusted team of skilled workers set to get started, you can be confident that your home renovation project will turn out as one of your most important investments. In the end, you'll have something to show for it!
Get ready to experience:
Take The Last Step In A Long-Overdue Upgrade