The Best Home Remodeling Cost in Glendale, AZ
Get your custom quote and find out exactly how much to budget!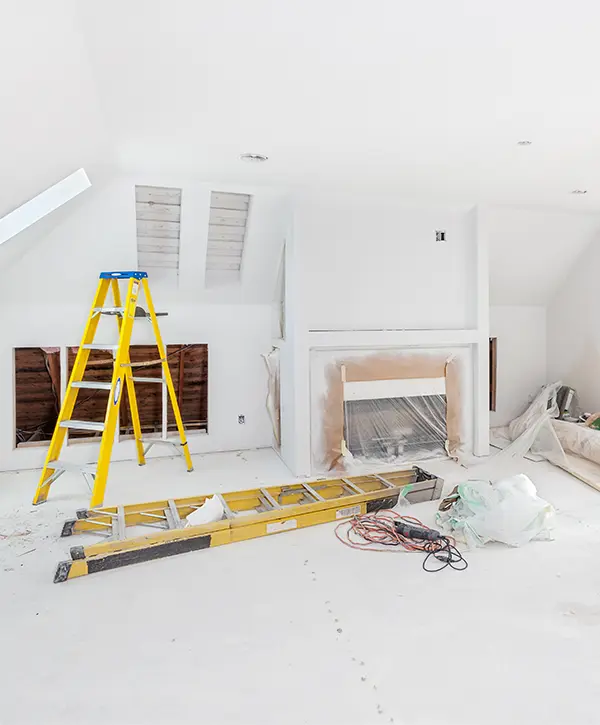 The home remodeling cost in Glendale, AZ, is one of the main concerns of people looking to improve their homes around here.
At Offcut Interiors, we take pride in being honest and fair with our remodeling services. We offer homeowners some of the most cost-effective ways to improve their homes without putting anyone in debt.
In fact, we go a step further and offer a reasonably-priced home remodeling service in Glendale that tops any other contractor around here.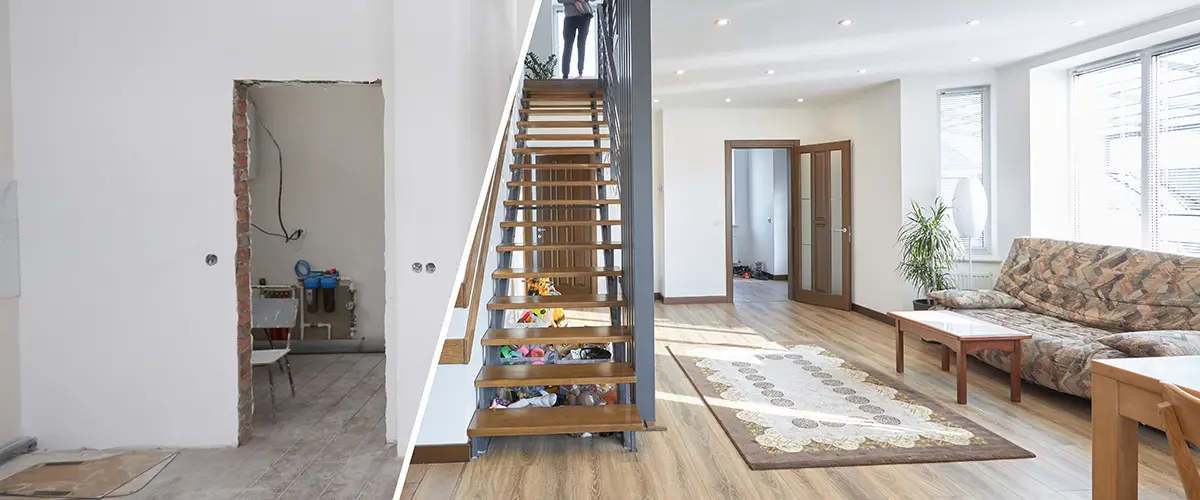 Advantageous Remodeling Prices In Glendale, AZ
Although remodeling your home can be expensive, the added value to your property makes it more than worthwhile. We go above and beyond for our customers, which is why you'll receive a lot of value at one of the best prices in Glendale.
The Typical Home Remodeling Cost In Glendale
Home remodeling costs will always depend on the scope of work and the upgrades you want. Remodeling a kitchen with some of the highest-quality materials on the market will be a lot more expensive than a quick bathroom makeover.
One thing's for sure: don't spend more than 10-15% of your home's current value on remodeling a single room. For example, if your home is valued at around $450,000, budget approximately $45,000 to remodel a bathroom or a kitchen.
| Project Type | Suggested Spend |
| --- | --- |
| Kitchen | 16% |
| Attic or basement | 10% - 15% |
| Primary bedroom | 13% |
| Living area | 10% |
| Primary bathroom | 7% |
| Small bathroom | 5% |
| Siding | 3% - 5% |
| Windows | 3% - 4% |
| Patio or backyard | 2% - 5% |
| Roof | 2% - 4% |
What To Know About Home Remodeling Cost in Glendale, Arizona
Generally speaking, remodeling an entire house in Glendale, Arizona, can cost you as low as $10 and as high as $60 per square foot.
Remodeling a house involves modifying your living area's functionality, design, or both. Expanding a room, reconfiguring the dining area, and tearing out an entire wall are all part of home remodeling.
Additions can also be considered home remodeling activities, but the scope of work is much different. In any way, remodeling makes your home more valuable on the market and easier to sell.
Here at Offcut Interiors, we've been doing home remodels for people in Glendale since day one. We know the ins and outs of every aspect of a remodel, and we can guarantee complete satisfaction and a valuable investment.
Types Of Home Remodels You Can Get In Glendale
Home remodeling covers a lot of home improvement projects, from an extensive kitchen remodel to a quick garage makeover. All these will come with different costs, ROI, and concerns.
Let's see some of the most popular remodeling jobs people get around here.
Kitchen Remodeling In Glendale
Kitchen remodeling in Glendale is an extensive home improvement project and also one of the most expensive projects you can undertake.
The cost of renovating a kitchen varies depending on labor costs, square footage, materials, permits, and more, but the average kitchen remodel cost in Glendale is around $50,000.
If you want a quick and impactful upgrade, refinishing kitchen cabinets and adding LVP flooring is a great start. You can even take it a step further and replace the water and lighting fixtures too.
But if money is not an issue and you want a full-scale remodel, start by doing a complete reconfiguration of the layout to gain more space. Continue with new semi-custom or custom cabinets, a beautiful undermount sink, energy-efficient appliances, new tile or LVP flooring, a beautiful backsplash, and new lighting fixtures to finish everything off. This kind of remodel will cost in the north of $80k, but the result will be stunning.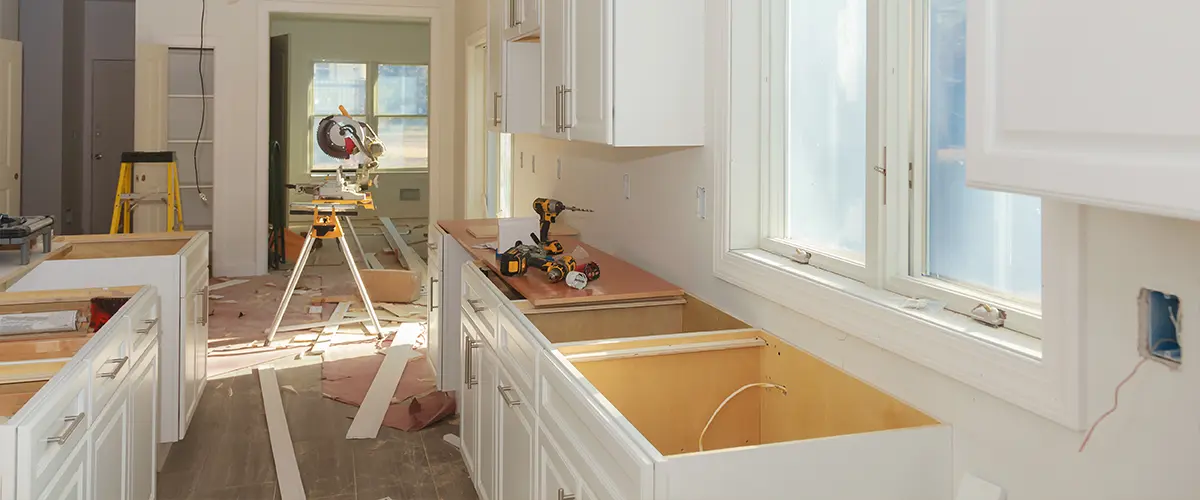 Bathroom Remodeling In Glendale
Remodeling a bathroom in Glendale, Arizona, could cost anywhere between $20,000 and over $60,000.
If you have a tight budget, some quick and affordable bathroom upgrades would be a tub-to-shower conversion, new tile flooring, new water fixtures, and bathroom essentials (toilet and sink).
We'd recommend a walk-in shower with a glass enclosure (or at least a glass door) and a tile surround, as these are highly functional and efficient. These will be the most expensive upgrade, usually around $10k, but totally worth it.
Larger and more upscale bathroom remodels could range between $30,000 and over $60,000, and it'll involve a layout reconfiguration, a freestanding tub and glass, a walk-in shower, new vanity, high-end water fixtures, and new lighting fixtures.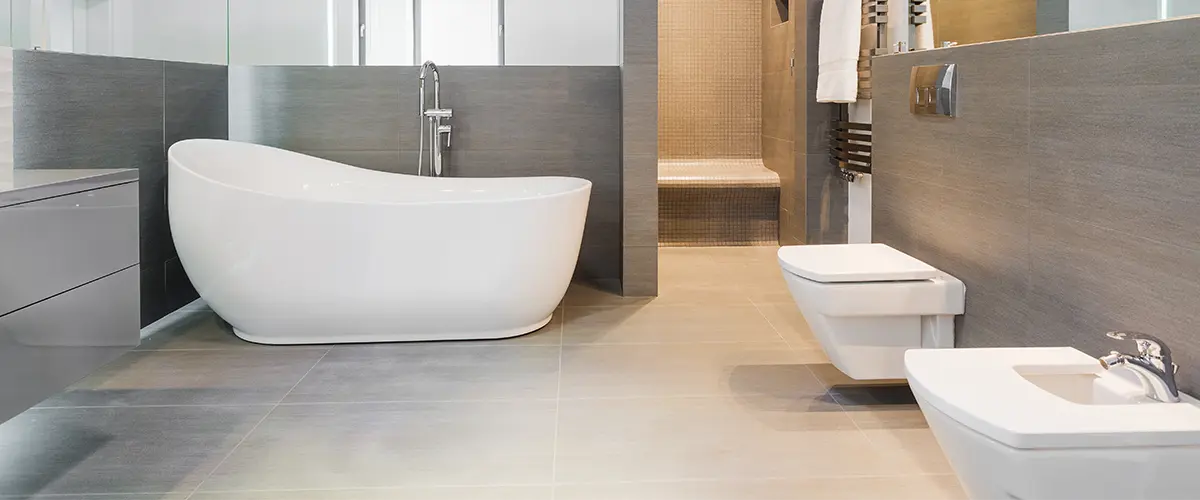 Garage Remodeling Cost in Glendale, Arizona
Garage remodels are more and more common, as many people start understanding the real potential of this space.
A garage can do much more than just shelter your vehicle. It can offer you the perfect place for a small workshop, or you can turn it into something completely different, like an extra bedroom.
Typically, the cost of remodeling your house garage ranges from $10,000 to $25,000. Naturally, the total cost will depend on the square footage of your garage, the upgrades you want to bring to it, and the final purpose of the remodel.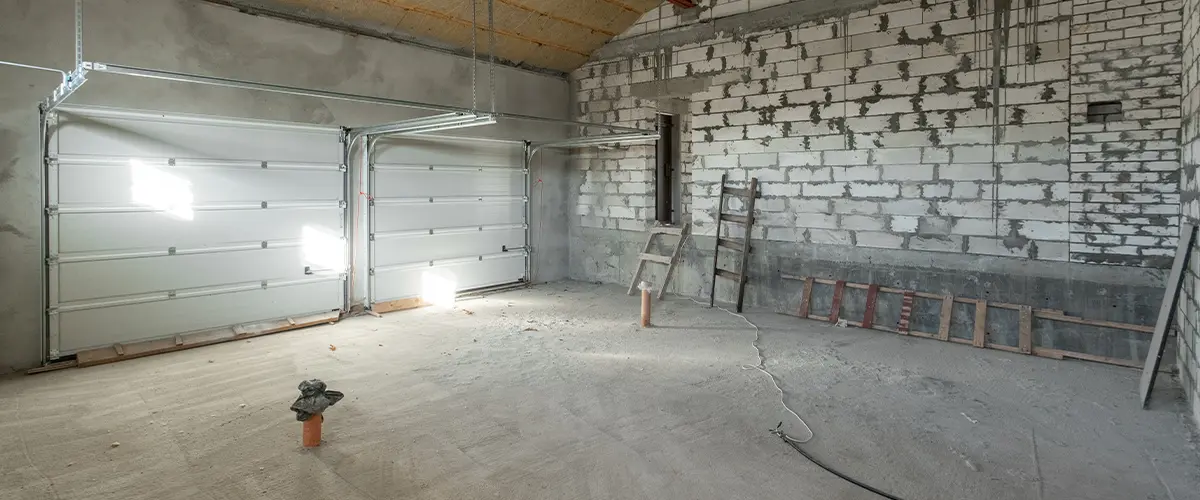 Basement Remodeling Cost in Glendale, Arizona
On average, remodeling a basement in Glendale would cost around $20,400, depending on your finishes and your basement's new purpose.
Making a fully functional and safe basement is costly and time-consuming, as the basement needs to be waterproofed, finished, remodeled, and refurbished. If we're starting from zero, a basement remodel can cost quite a lot, but the ROI and the intrinsic value it brings make it totally worth it.
Many homeowners in Glendale transform their basement into an extra living room with a bedroom, an in-house gym, or a man cave where they can kick back with their friends over a football game or a pool sesh.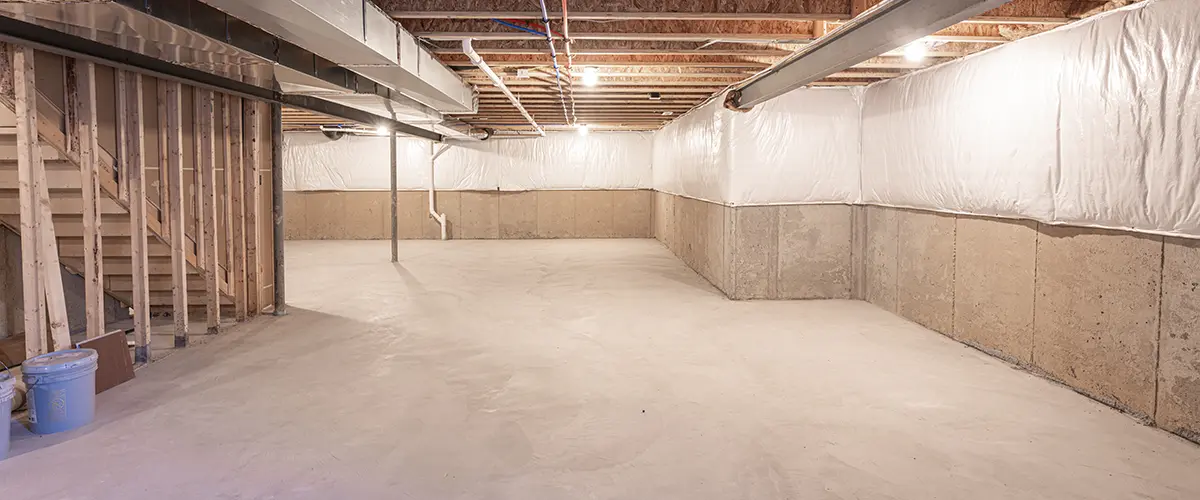 Other Home Remodeling Projects Worth Looking Into
Kitchens and bathrooms are not the only spaces you can remodel. There are other small projects that bring a lot of ROI for minimum investment. 
Here are just a few:
| Project Type | Cost | Additional Home Value | Return On Investment |
| --- | --- | --- | --- |
| Roofing Replacement | $37,144 | $21,482 | 56% |
| Side Replacement | $18,101 | $12,467 | 69% |
| Window Replacement | $21,302 | $14,471 | 68% |
| Deck Addition | $19,596 | $12,604 | 65% |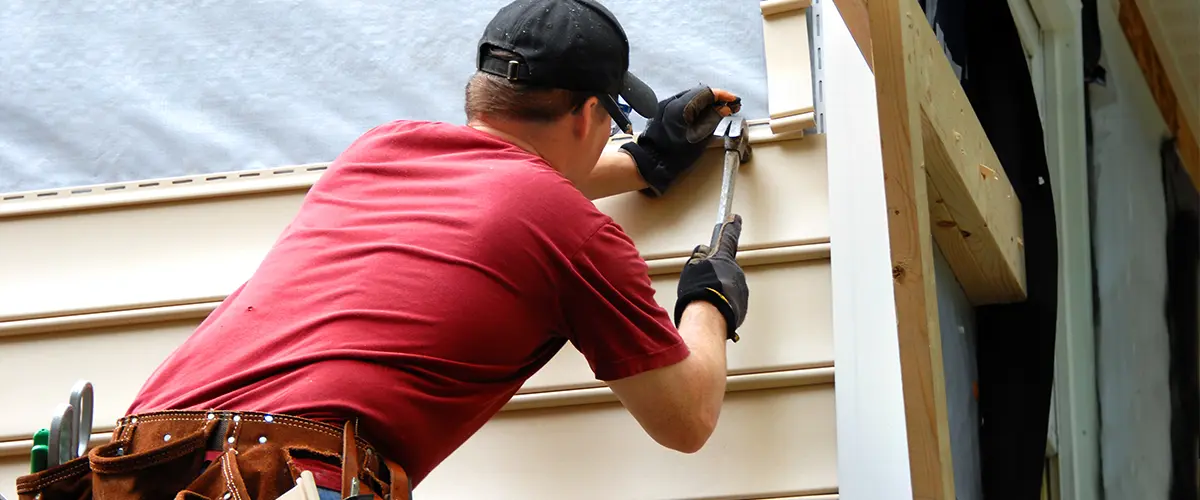 Other Upgrades That Make Your Life Easier
Some of the most common upgrades and changes that can improve your living space include:
Frequently Asked Questions On Home Remodeling
It would help if you started with the planning and design. The second step should be demolishing particular walls or areas of your house. Framing and rebuilding come next, followed by plumbing and electrical works. Finally, there are walls, flooring, wall-mounted furniture, appliances, and final touches to be considered.
Remodeling is more complex than renovation, and it always requires a permit. Also, remodeling is typically more expensive than renovation. That's because it involves more demanding tasks like removing or rebuilding a wall, mounting cabinets and furniture up on the wall, and changing the overall physical structure of your house.
Avoid setting unrealistic budgets because remodeling your house will probably cost more than expected. Also, don't sacrifice functionality for form and, when in doubt, stick to classy and timeless rather than trendy. Finally, always make sure the remodeling complements the house's original architectural style.
Buy premium materials instead of cheap ones since the first ones will be more durable. Don't just focus on appearance, and make safety a priority. Purchase additional flooring if necessary (almost always required), and measure each surface multiple times.
Minor remodeling takes about two weeks, while more complex transformations could last a maximum of six months. It's better to move slowly but steadily than to rush things and then discover that errors were made.
Otherwise, what seems cheap now might turn out to be very expensive in the long run. So here are some things to keep in mind.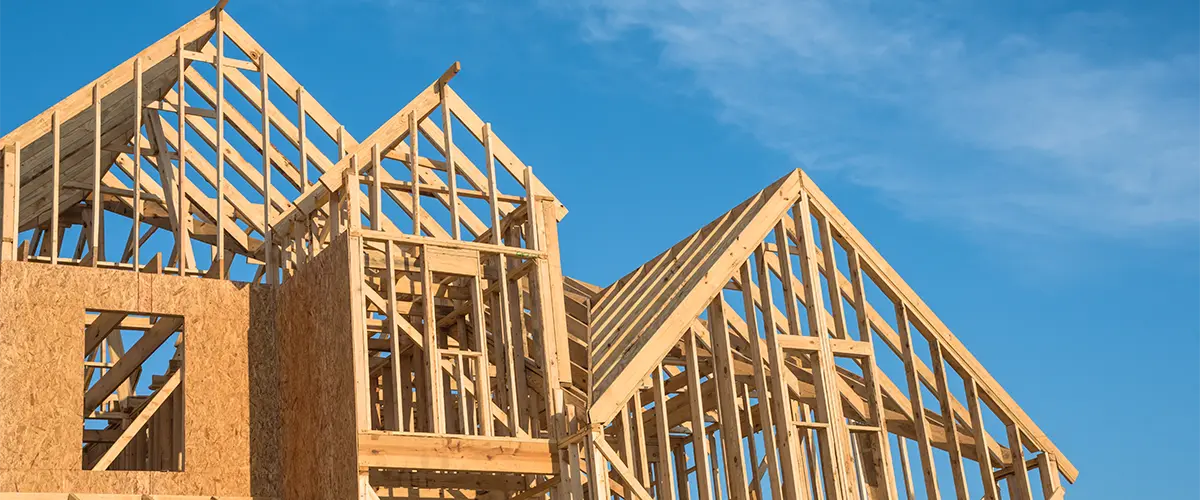 Final Thoughts On Home Remodeling Cost In Glendale
Remodeling a house in Glendale, Arizona, could cost lower or higher, based on your needs. 
Moderate full home remodels vary between $250,000 and $350,000. They include changes such as replacing flooring or repainting walls.
On the other hand, if you want a total makeover or luxurious transformation, you should be willing to spend between $400,000 and $500,000. That means that each room will be entirely remodeled and renovated. Some might even want to build some extra living space.
No matter the scope of work, we're all-in for your project! With us, you'll get:
Take The Last Step In A Long-Overdue Upgrade