Bathroom Remodeling Cost In Sun City, AZ
Get your custom quote and find out exactly how much to budget!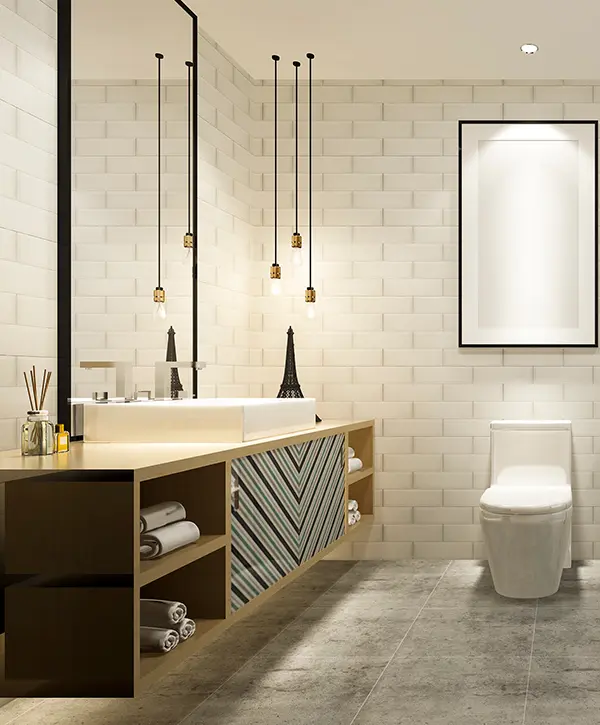 The bathroom remodeling cost in Sun City can turn into a concern once you start looking for a quality remodel. The investment can be substantial – but to make it worth every penny, you'll need a real professional.
Because many homeowners are anxious about how much a bathroom remodel in Sun City will cost them, we want to set the record straight and offer a quick estimate.
Offcut Interiors is here to help you create the bathroom of your dreams, without draining your bank account. With us, you can have the whole nine yards without worrying about overpaying or hidden fees.
Not to mention, you'll have a much smoother bathroom remodeling process to your advantage!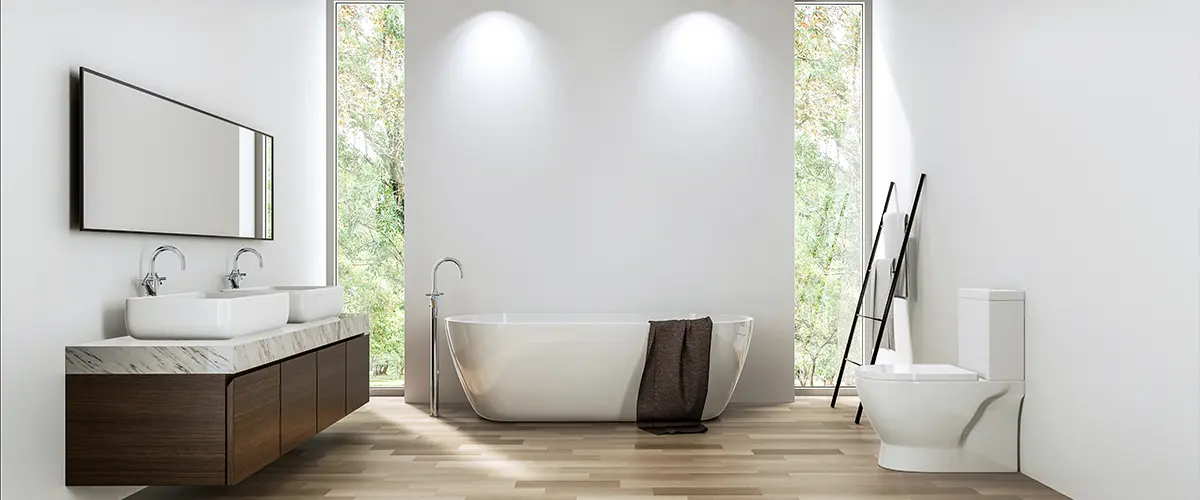 The Typical Bath Remodel Cost In Sun City
The cost of a bath renovation in Sun City will depend on the size of your space, your choice of materials, and any extra features you want in your new bathroom.
| Size/Category | Economy | Standard | High-end | Luxury |
| --- | --- | --- | --- | --- |
| Small Bathroom (5'x8′) | $9k – $12k | $12k– $15k | $15k– $18k | $18k– $22k |
| Average Bathroom | $12k - $14k | $15k – $12k | $19k – $25k | $25k – $30k |
| Large Bathroom | $20k – $25k | $25k – $35k | $35k – $50k | $50k – $80k |
| Category | Economy | High-end |
| --- | --- | --- |
| Small Bathroom (5'x8′) | $9k – $12k | $15k– $18k |
| Average Bathroom | $12k - $14k | $19k – $25k |
| Large Bathroom | $20k – $25k | $35k – $50k |
Offcut Interiors is focused on bringing high-quality upgrades at affordable prices. We know you want to be careful when spending money, so we're making the entire project fully transparent. We'll help you come up with the ideal budget, without breaking the bank!
Bathroom Remodeling Cost In Sun City By Labor
Big projects such as renovating a kitchen or bathroom need not only plumbers, but also electricians, carpenters, and builders–all with their own unique rates.
Architects are necessary if you're making structural changes to your bathroom. They'll also help you obtain the building permit much easier.
Architects usually charge between $65 to $250 per hour or between 10% to 20% of your total project cost as a one-time fee.
A designer will make your bathroom flow seamlessly and will make it match the rest of your home, all whilst not sacrificing anything from its functionality.
Designers charge around 10% to 20% of the total bathroom remodel cost. For a one-time consultation, expect to pay for a designer anywhere from $300 to $1.5k, depending on how he values his skill.
Bathrooms are especially susceptible to water damage, so it's crucial that you don't try to build anything new before fixing the existing problems.
Plumbers charge between $70 and $150 per hour. Besides their labor, they also charge for materials.
If you want to add new outlets or change the lighting, you'll need an electrician. Even if you don't, you'd still want an electrician to make sure the entire system is up to code.
A professional electrician will charge between $80 and $150 per hour, plus materials. You can't have anyone meddling with the safety of your home, so hiring a pro is the best way to go.
Get A Complete Service With Offcut Interiors
Instead of having to look for multiple tradesmen, there's a simpler solution that will save you time and money.
If you need help remodeling your bathroom in Sun City, our team of electricians, plumbers, carpenters, and designers can assist you from start to finish. We'll consult with you throughout the process to make sure everything runs smoothly and on schedule.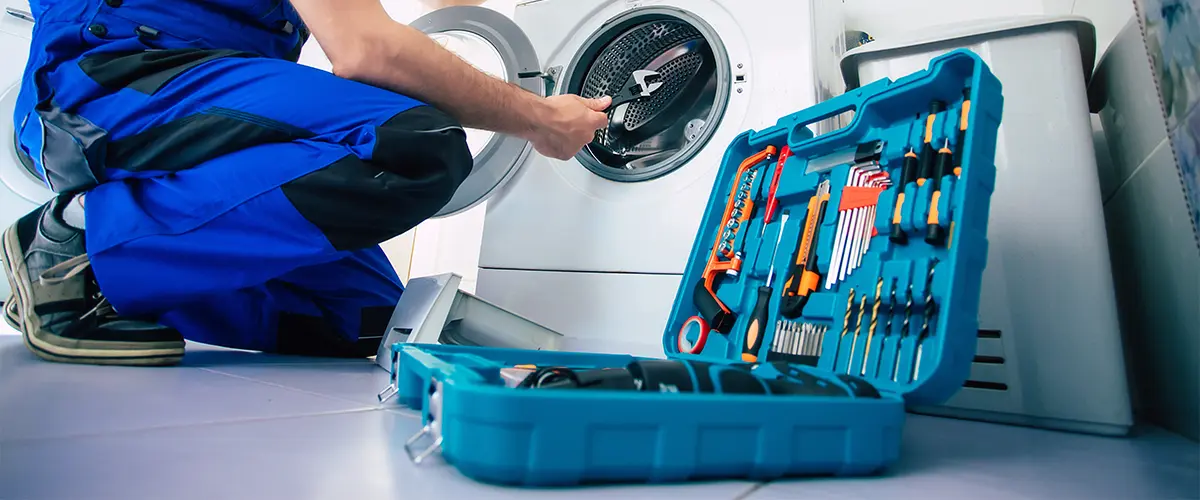 Bathroom Remodeling Cost In Sun City By Upgrades
If you're looking for a 5-start-hotel makeover with all the bells and whistles, expect to pay top dollar. But if you're willing to compromise on some luxury items, you can find affordable options that still look great and create a highly functional bathroom to match your changing needs.
Let's look at the upgrades and materials that go into a bath and their associated costs.
A new bathroom vanity can help you change the mood of your space and give it a whole new vibe that matches your style perfectly. Or, if you're not careful, it can disrupt the flow of your room and make it difficult to find items that match.
In many master bathrooms, we're seeing double vanities being more and more common, and they're preferred because of the extra storage space they offer. For a more distinct vanity, consider one with ornaments and a beautiful design, ideal for guest baths.
If you're looking for a quick ROI, go with a semi-custom vanity. If you want a better vanity, made specifically for you, choose a custom vanity. The cost of a custom vanity can vary from $2k to $5k or more.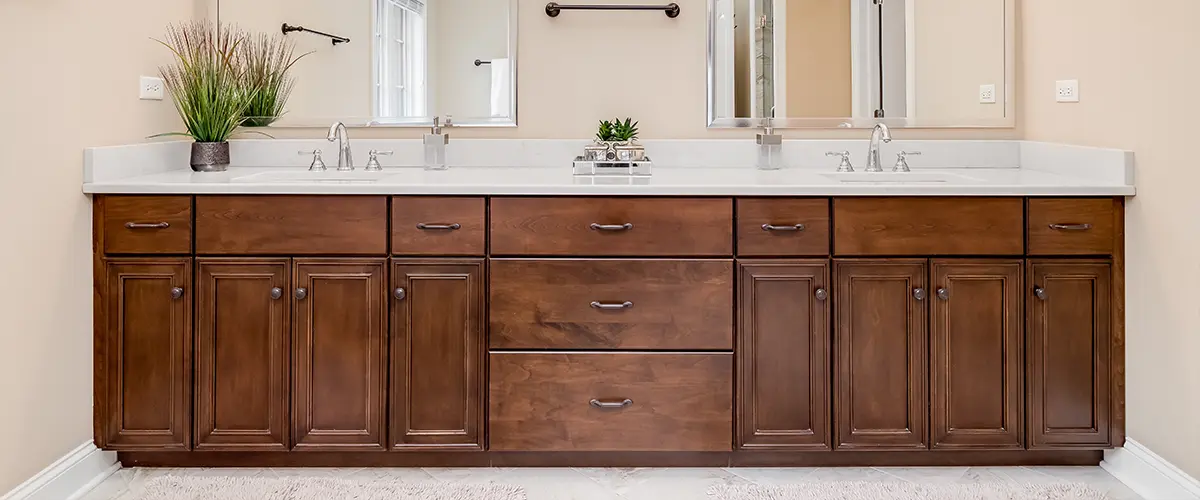 Your new bathroom countertops should be beautiful and easy to clean; otherwise, you'll have more headaches than anything else.
| Material | Typical Cost (Per square foot installed) |
| --- | --- |
| Laminate | $30-$72 |
| Quartz | $72-$240 |
| Hardwood | $54-$300 |
| Marble | $102-$360 |
| Granite | $72-$300 |
| Stainless Steel | $109-$275 |
Replacing the flooring will depend on the state of your existing floor.
If you had wood floors before, chances are they'll need at least a restoration or a new finish. Wood floors are not ideal for bathrooms where there are lots of water spills.
Tiling is a much better alternative to any other option, but it's also more expensive. They usually run between $10 and $30 per square to install, not including materials.
Luxury vinyl tile is a more budget-friendly choice, and you won't go wrong picking this material. Luxury vinyl plank, for example, can resemble any type of wood, but without many of its disadvantages. LVP ranges from $1.50 to $10 a square foot for the material, with installation costs ranging from $1.50 to $6 a square foot, depending on the material and substrate.
Epoxy flooring materials average between $0.37 and $1.40 per square foot, depending on the type of epoxy.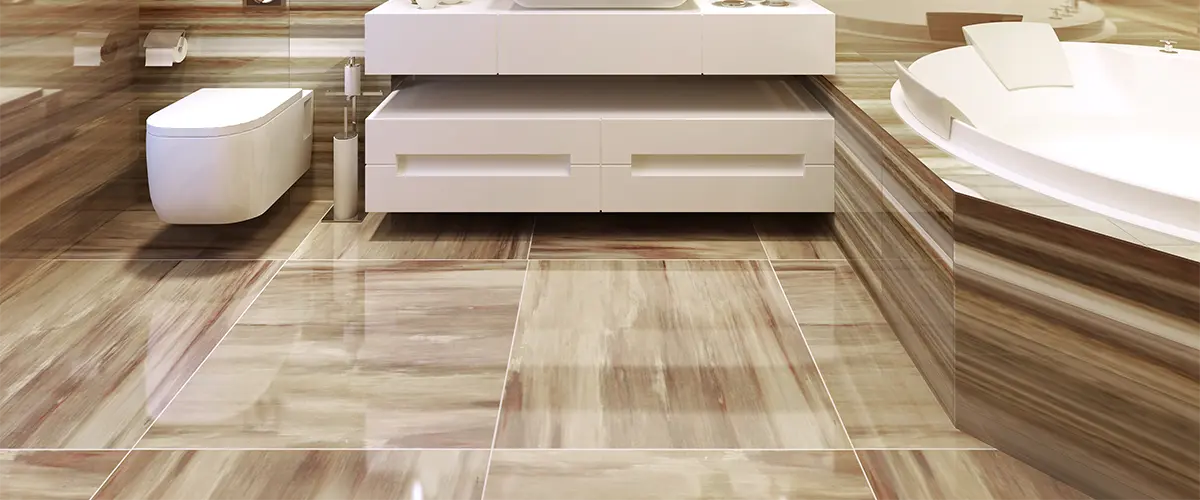 Nothing says luxury quite like a free-standing tub, but if you really want to be practical, walk-in showers are the way to go.
The possibility to add both is great, but they both come with a cost. A freestanding tub can be as expensive as $7k, and a great walk-in shower can cost more than $5k. However, they'll make your bathroom fit everyone's needs!
Tub-to-shower conversions as one of our most frequent jobs, but so is adding a completely new shower, without removing the tub.
Seniors in particular love keeping both the shower and tub for the extra comfort of soaking in a tub or the quick, daily shower.
Other Features And Upgrades
Besides what we mentioned, other bathroom upgrades will also add to the final quote.
Budgeting For Your Bath Remodeling Cost In Sun City
Shows like HGTV give unrealistic expectations on how much to budget for a luxurious bathroom. In fact, a bathroom that includes custom cabinets, a glass walk-in shower, tub, quartz countertops on a double vanity, and bright light fixtures would never only be $15k.
As a result, homeowners expect to pay very little money for upgrades that are in fact high-end and fairly expensive.
Here are some things you'll have to keep in mind to not let your remodel catch you off-guard.
No need to spend money on expensive features that you don't even want. If taking a hot bath in a tub is not your thing, save yourself some money and get a comfortable walk-in shower that will serve all of your needs instead.
When estimating the budget for a project, always add an additional 20% to account for any unforeseen costs. This way you won't be caught off guard if something goes wrong and you need more money than originally planned.
Because each bathroom is unique, the cost of a renovation will vary from individual to individual. Some features that could affect the price include size, budget, and style preferences.
If you want to avoid being shocked by your bathroom remodeling cost, be truthful about how much money you're willing to spend from the beginning. If you're unsure, ask your contractor what they'll do for the price you've agreed upon.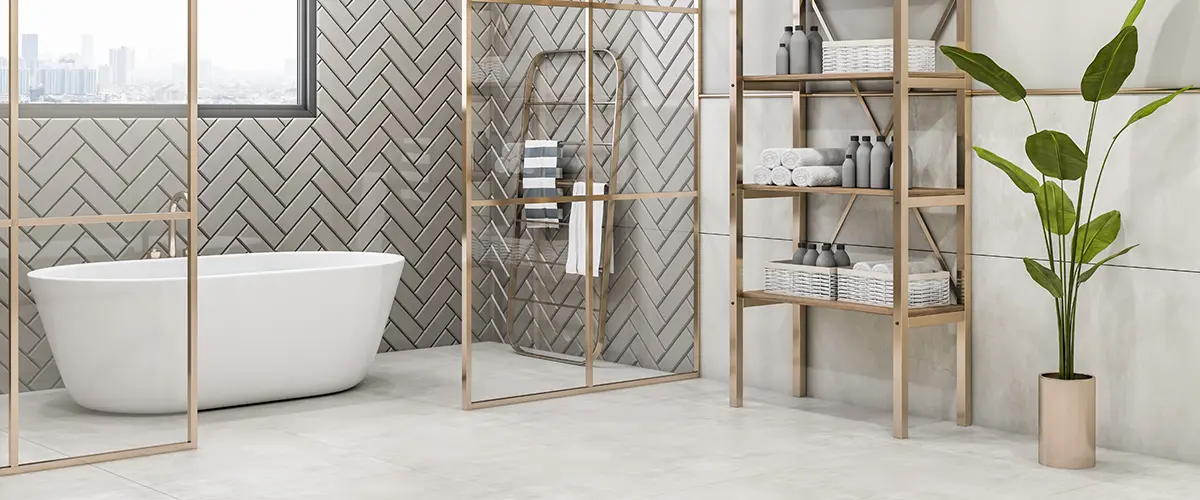 Get Full Pricing Transparency For Your Bath Remodel Cost In Sun City!
We want to turn your bathroom dreams into a reality, no matter how much you are looking to spend. In Sun City, the average cost of a bathroom remodel is around $20k; however, depending on the features and fixtures you choose, that price could be higher or lower.
We're dedicated to making your dream bath come true and offering you the best end product in Sun City, at the most advantageous price out there.
Our experts from Offcut Interiors will be by your side every step of the way, helping you choose the most efficient materials and making sure you're getting the upgrade you deserve!
We tend to over-deliver, so expect:
Get Fair And Upfront Pricing On Your Bath Remodel now!